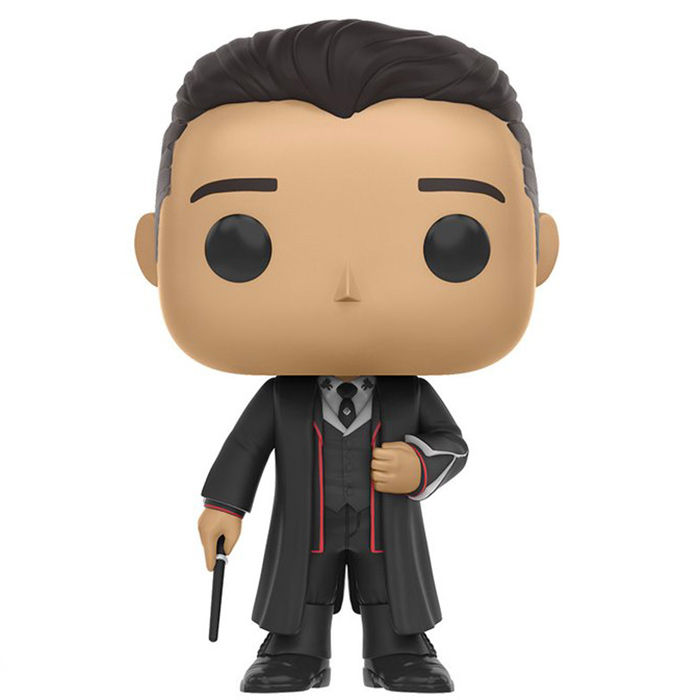 Figurine Percival Graves (Fantastic Beasts)
La figurine Funko Pop Percival Graves (Fantastic Beasts) vous intéresse ?

Vérifier la disponibilité sur

Un aurore américain
Percival Graves est un personnage important de "Fantastic Beasts and where to find them", le nouveau film se déroulant dans l'univers de la saga Harry Potter. Le film est inspiré d'un livre écrit par J.K. Rowling sous le pseudonyme de Newt Scamander et répertoriant toutes les créatures du monde magique. Newt Scamander est justement le héros de ce nouveau film. En 1926, il se rend à New York pour continuer l'écriture de son livre. A son arrivée, sa valise est malencontreusement échangée avec celle d'un moldu qui laisse échapper plusieurs des créatures qu'il y gardait. Quand il est emmené devant le MACUSA (l'équivalent du ministère de la magie américain) par Tina Goldstein sous le prétexte qu'il n'est pas enregistré, il est reçu par Seraphina Picquery et Percival Graves qui décident d'abandonner l'enquête. Percival Graves est un aurore, un chasseur de sorciers malfaisants, et il est en ce moment occupé par plusieurs cas d'étranges phénomènes et Newt Scamander va s'y retrouver impliqué malgré lui.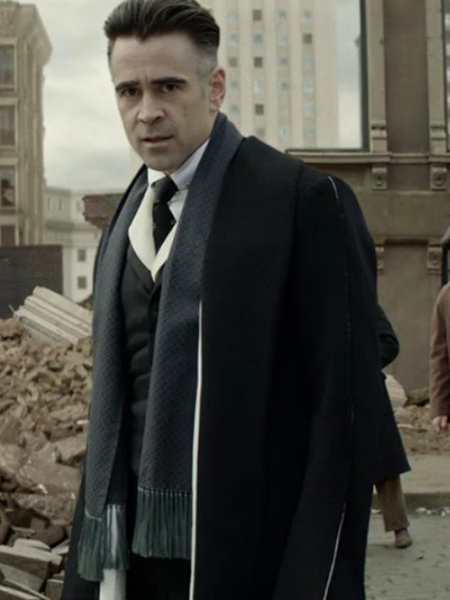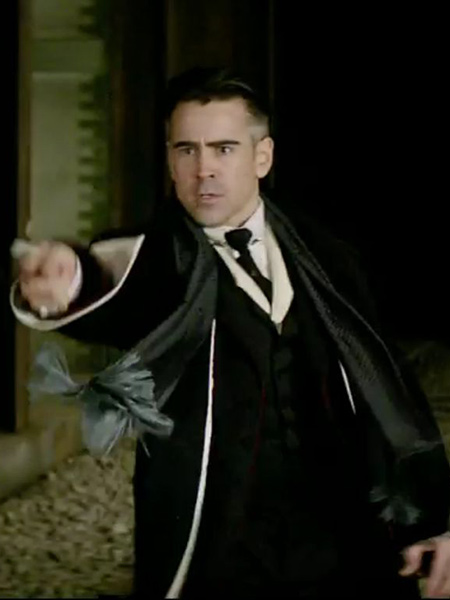 Un look typique des années 20
Percival Graves parvient à allier un style typiquement années 20 avec l'allure classique d'un sorcier. On retrouve bien cet élégant costume trois pièces avec un pantalon noir, un gilet gris à revers gris clair ainsi qu'une veste aux élégantes bordures rouges. Avec cela, il porte des bottes noires à revers boutonnés bien caractéristiques. Par dessus, il porte un long manteau noir qui pourrait tout aussi bien faire office de robe de sorcier et dans sa main droite, il tient bien sûr sa baguette de sorcier. Au niveau de la tête, son visage est tout simple mais l'on reconnaît bien la coupe de cheveux caractéristique du personnage et bien à la mode de l'époque avec les côtés très courts et le dessus beaucoup plus long.