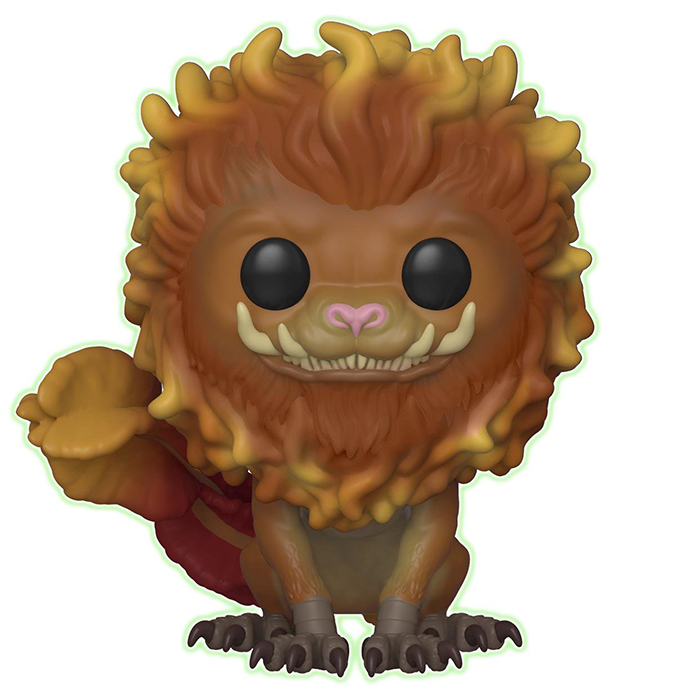 Figurine Zouwu glow in the dark (The Crimes Of Grindelwald)
La figurine Funko Pop Zouwu glow in the dark (The Crimes Of Grindelwald) vous intéresse ?

Vérifier la disponibilité sur

Un coup de chance pour cette créature
Le zouwu est est l'un des créatures fantastiques rencontrées par Newt Scamander dans le film Les crimes de Grindelwald, la suite du film Les Animaux Fantastiques. Les deux films se déroulent dans le monde d'Harry Potter mais au début des années 1920 aux Etats-Unis et suit les aventures du sorcier Newt Scamander qui, venu au départ pour compléter son guide des animaux fantastiques, se retrouve impliqué dans des histoires bien plus grandes. Dans ce deuxième opus, il est envoyé par Dumbledore pour enquêter sur Gellert Grindelwald qui s'est échappé de prison. Pour cela, il doit aussi retrouver le jeune Crédence, qui intéresse beaucoup Grindelwald, et c'est comme ça qu'il se retrouve sur les traces d'un cirque. C'est là que Newt rencontre le zouwu, sorte de très gros félin ressemblant à un lion et pouvant se déplacer particulièrement vite. Celui ci avait été capturé et utilisé comme bête de foire. Newt le délivrera et l'accueillera à l'abris dans le monde magique de sa valise pour espérer le relâcher plus tard dans son environnement naturel.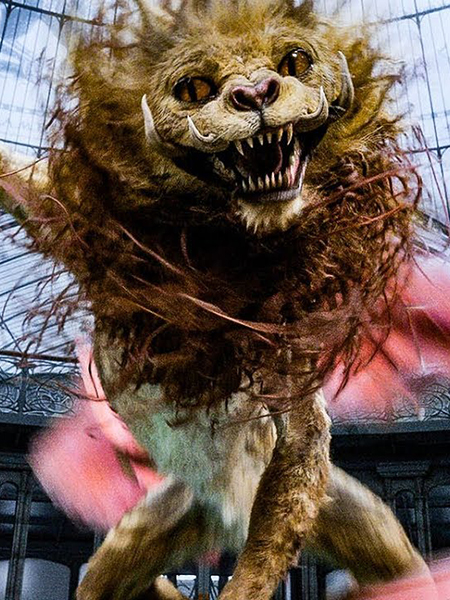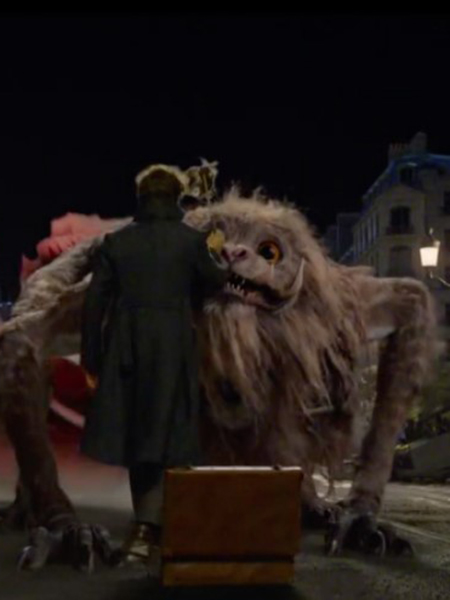 Une superbe créature
Funko a représenté le zouwu dans une posture calme, assis sur ses pattes arrières. Son pelage marron est très joliment reproduit avec ces poils plus clairs aux extrémités donnant à sa crinière l'air d'être en feu Sa grande bouche est légèrement ouverte et laisse dépasser quatre grands crocs, ajoutant un côté sanglier à son apparence sinon plutôt féline. Enfin, on retrouve bien sûr cette étrange longue queue multicolore et ses pattes griffues rappelant elles, plutôt une sorte d'oiseau de proie.