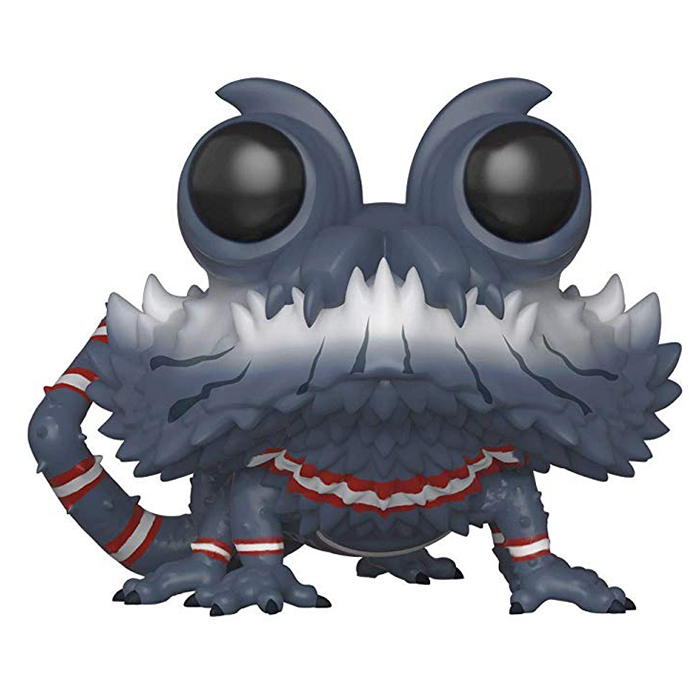 Figurine Chupacabra (The Crimes Of Grindelwald)
La figurine Funko Pop Chupacabra (The Crimes Of Grindelwald) vous intéresse ?

Vérifier la disponibilité sur

Un monstre légendaire
Le chupacabra est l'un des nombreux animaux fantastiques que l'on découvre dans le nouveau volet des films Les Animaux Fantastiques se déroulant dans les années 20 aux Etats-Unis dans l'univers d'Harry Potter. Au début du film, on voit le chupacabra dans la cellule où Gellert Grindelwald est emprisonné après avoir été capturé dans le premier film. Celui s'échappe en partie grâce à l'aide de la créature avant de s'en débarrasser. Le chupacabra est une bête originaire d'Amérique du Sud et qui tire son nom du fait qu'il se nourrit du sang des chèvres et d'autres animaux. C'est une créature plutôt reptilienne mais avec certains traits humanoïdes et plutôt de petite taille.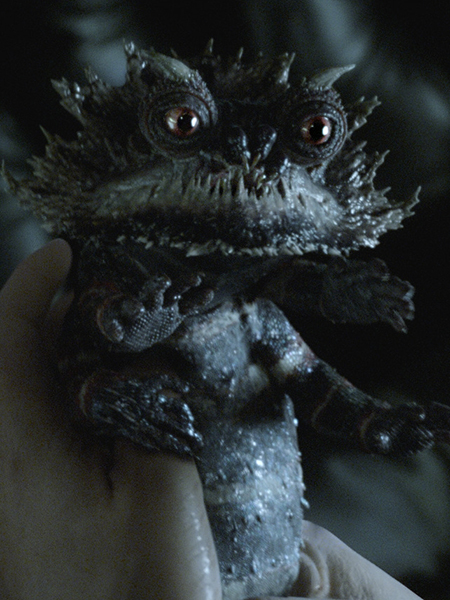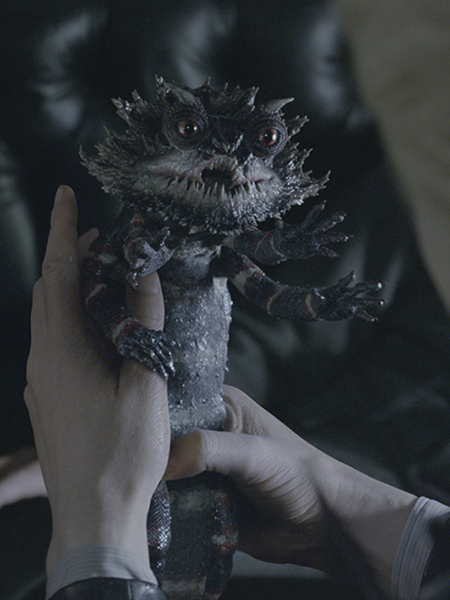 Drôle de bestiole
Comme dans le film, le chupacabra a un corps gris recouvert d'écailles mais dont la forme des pattes fait plus penser à celles d'un singe. Il y aussi plusieurs rayures rouges et blanches sur son corps, autour de ses pattes et de sa longue queue. Mais c'est sa tête le plus étrange élément de ce personnage. En effet, celle ci est très large avec des excroissances ressemblant à des moustaches et des yeux sortant beaucoup de son visage presque comme un escargot.