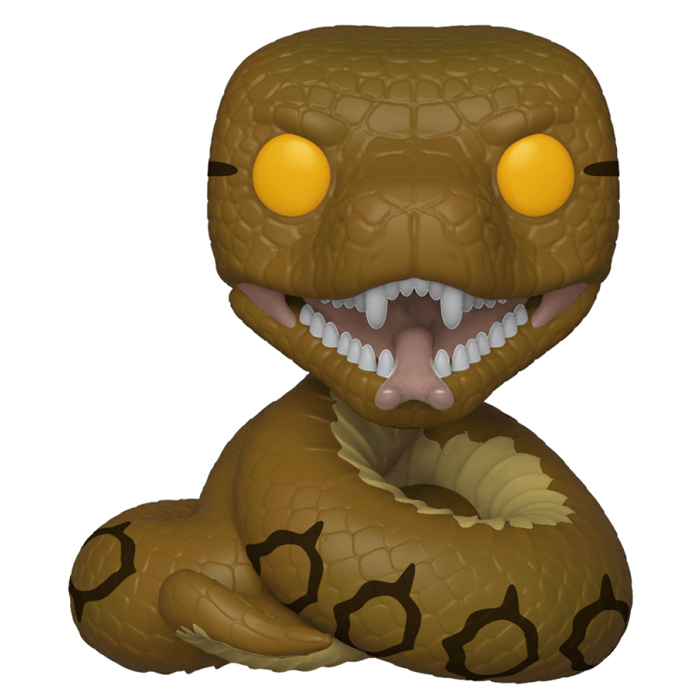 Figurine Nagini (The Crimes Of Grindelwald)
La figurine Funko Pop Nagini (The Crimes Of Grindelwald) vous intéresse ?

Vérifier la disponibilité sur

Les origines du serpent
Nagini est le fameux serpent, animal de compagnie du terrible Voldemort et dont on apprend à la fin de la saga Harry Potter, qu'il est aussi l'un de ses fameux horcrux. Dans le film Les Crimes de Grindelwald qui fait suite au film Les Animaux Fantastiques, on découvre en fait que Nagini était une femme qui se servait de sa capacité spécifique à se transformer en animal pour gagner sa vie dans un cirque. Elle va croiser le chemin du jeune Credence Barebone dont la famille très religieuse et anti sorciers le poussa à dénier ses pouvoirs, le rendant ainsi particulièrement dangereux.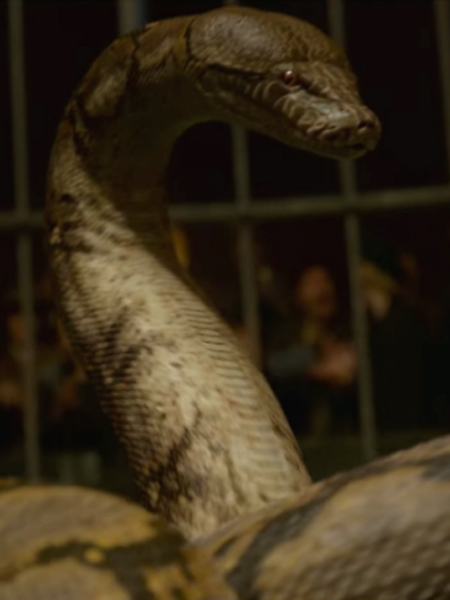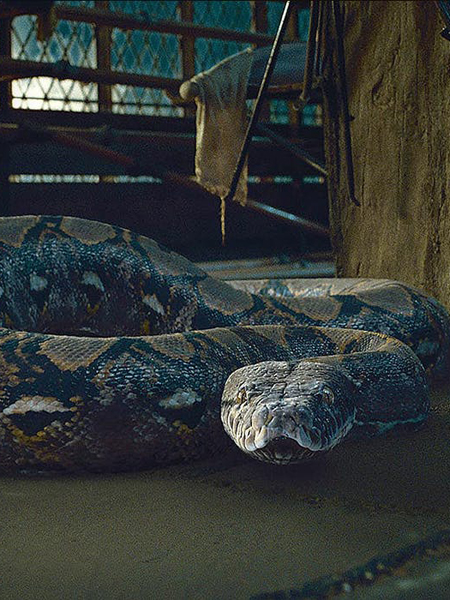 Un dangereux animal
S'il faudra voir le film pour savoir ce qui a fait que Nagini s'est retrouvé à être un serpent définitivement, Funko a décidé de représenter le personnage sous sa forme de serpent. C'est un grand serpent marron/vert enroulé sur lui-même avec juste la tête relevée. On retrouve bien le détail de ses écailles et des motifs qu'on peut voir dessus. Au niveau de la tête, on retrouve ses grands yeux jaunes terrifiants ainsi que sa bouche ouverte sur des crocs terrifiants ainsi que cette drôle de langue se séparant en deux au bout.