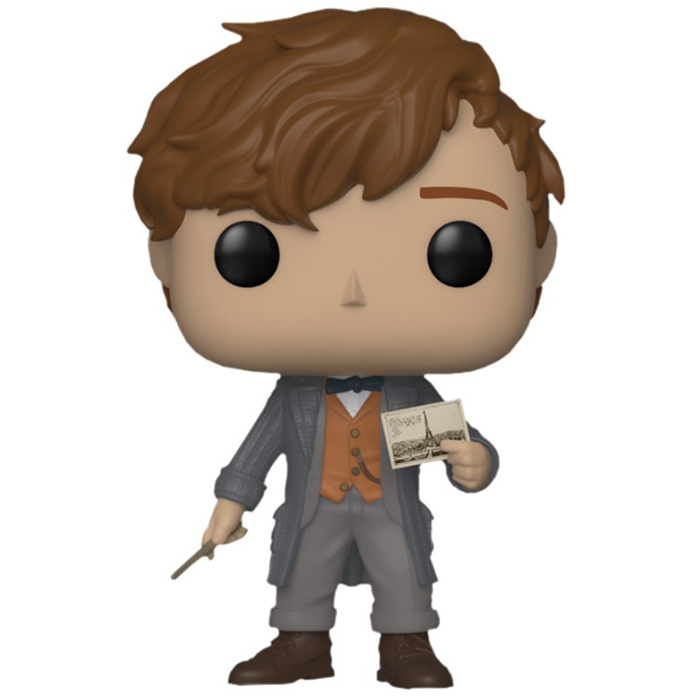 Figurine Newt Scamander with postcard (The Crimes Of Grindelwald)
La figurine Funko Pop Newt Scamander with postcard (The Crimes Of Grindelwald) vous intéresse ?

Vérifier la disponibilité sur

Des nouvelles d'une amie
Newt Scamander est le nouveau héros de l'univers Harry Potter, personnage principal des films Fantastic Beasts se déroulant au début du vingtième siècle, principalement aux Etats-Unis. Au début du deuxième film, Gellert Grindelwald s'échappe de la prison dans laquelle il avait été mis après sa capture à la fin du premier film. Dumbledore entre alors en contact avec Newt afin de lui demander de le retrouver pour lui. En effet, Dumbledore et ce dernier avaient eu une relation très fusionnelle quand ils étaient jeunes et quelque chose empêche donc Dumbledore de le poursuivre lui-même malgré ses agissements et sombres desseins. En parallèle, Newt voit aussi débarquer chez lui son ami Jacob et Queenie, qui sont apparemment retrouvés, qui lui donnent une carte postale de Tina, la soeur de Queenie, qui se trouve à Paris et semble, elle aussi, sur les traces de Gellert Grindelwald.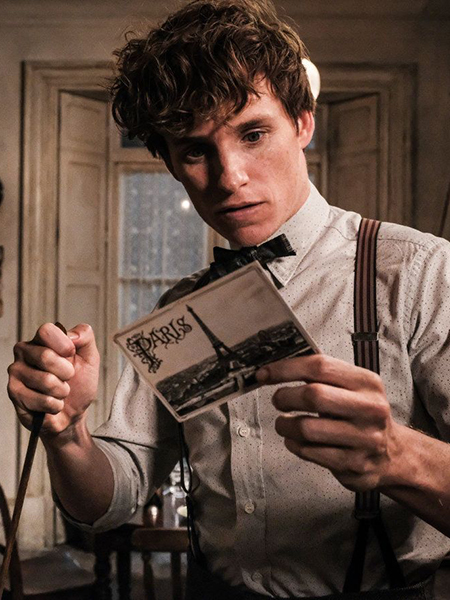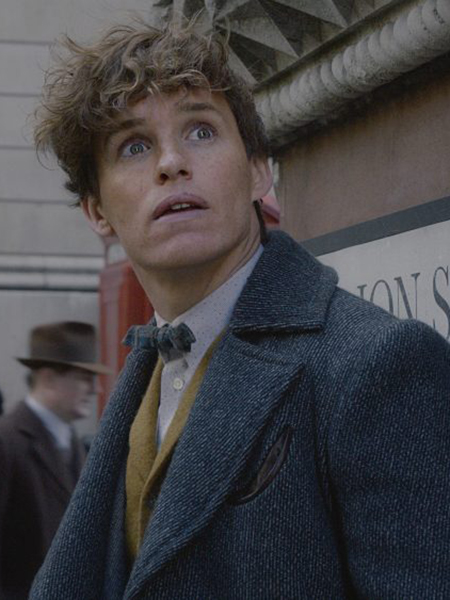 Le monde s'élargit
Dans ce deuxième film de la série Fantastic Beasts, les personnages se retrouvent à Paris et élargissent ainsi le monde magique d'Harry Potter. Et Newt est donc ici représenté tenant la carte postale qui le pousse à lui aussi aller à Paris. Il porte son habituelle tenue bien typique de la mode des années 20 avec un pantalon raccourci gris et des bottines marrons ainsi qu'un élégant veston marron et un manteau gris de type redingote. Au niveau de la tête, on retrouve cette fameuse coupe de cheveux très courte d'un côté et avec une longue mèche de cheveux brun/roux tombant sur son front. Enfin, il tient bien sûr sa baguette dans sa main droite ainsi que la carte postale montrant une vue de Paris et la tour Eiffel en noir et blanc.