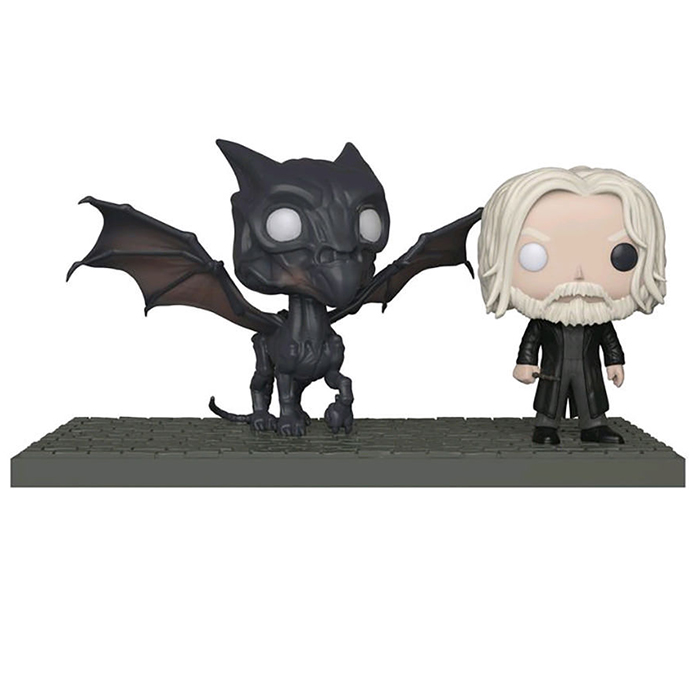 Figurines Movie Moments Grindelwald and Thestral (The Crimes Of Grindelwald)
Les figurines Funko Pop Movie Moments Grindelwald and Thestral (The Crimes Of Grindelwald) vous intéressent ?

Vérifier la disponibilité sur

Une évasion spectaculaire
Gellert Grindelwald est l'un des personnages principaux du film The Crimes Of Grindelwald faisant suite au premier film de la saga Fantastic Beasts se déroulant au début du vingtième siècle dans l'univers d'Harry Potter. A la fin du précédent film, on découvrait que Grindelwald avait pris l'apparence de Percival Graves du ministère de la magie pour influencer un jeune garçon dont les pouvoirs refoulés ont créé une sorte de monstre dévastateur. Au début du second film, celui-ci est en prison et visité par un membre du ministère de la magie américaine qui est en fait un sympathisant à sa cause et l'aide à s'échapper. Grindelwald va alors pouvoir organiser un rassemblement pour tenter de recruter de nouveaux sympathisants à sa cause : lever le secret sur le monde de la magie afin de pouvoir vivre libres. Et si cette quête de liberté semble plutôt justifiée, cela cache, dans le cas de Grindelwald, une volonté de régner en maitres sur les moldus, ce qui fait bien sûr de lui une sorte de précurseur à Voldemort.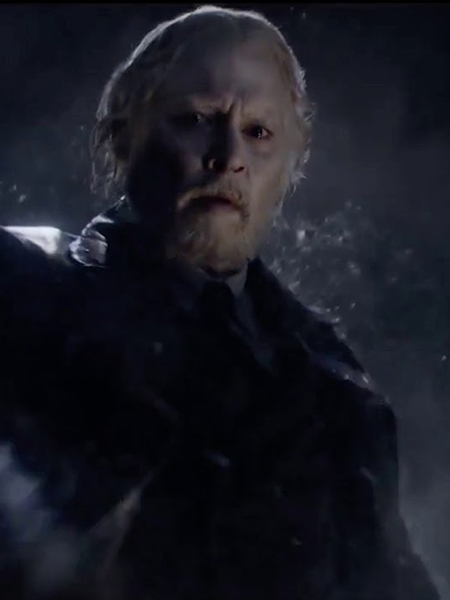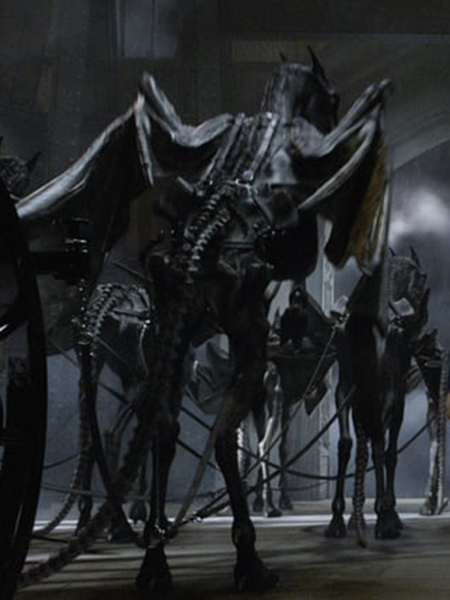 Une évasion spectaculaire
Pour ce movie moment, Funko a donc décidé de représenter Grindelwald au moment de son évasion. Il est représenté sur le sol de pavés du toit de prison avec son allure un peu négligée. Ses cheveux d'un blond très clair ont fortement poussé, ainsi que sa barbe et ses vêtements ne sont pas aussi élégants que ce qu'il porte par la suite. C'est un simple costume gris avec un manteau noir par dessus. Il tient sa baguette dans sa main droite et on remarque aussi bien sûr son oeil blanc aveugle. Il est accompagné d'un thestral, ces créatures mélangeant cheval, chauve-souris et oiseau à l'allure squelettique n'étant visibles que de ceux ayant déjà vu la mort en face. Celui-ci a ses ailes déployées et est prêt à s'envoler.