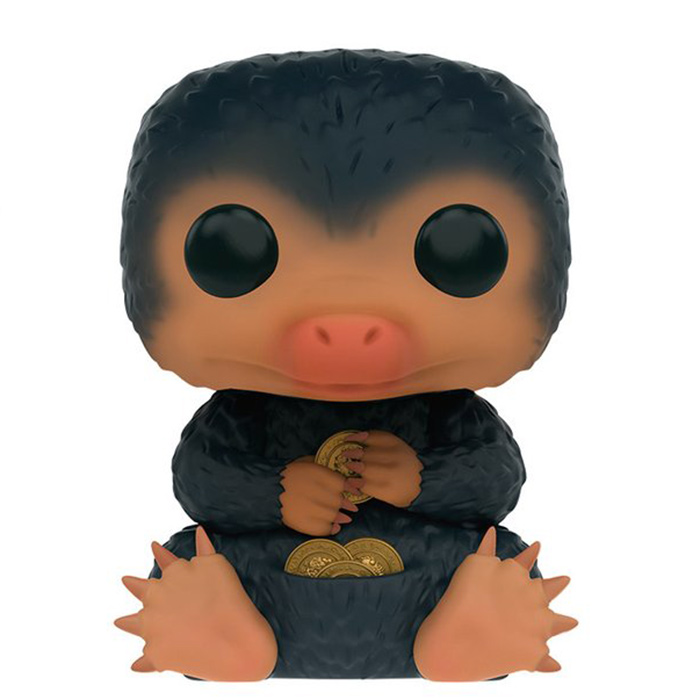 Figurine Niffler (Fantastic Beasts)
Une créature adorable mais destructrice
Niffler est une petite créature du premier film de la saga Fantastic Beasts and where to find them, dérivée de l'univers des romans Harry Potter de J.K. Rowling. Le film est basé sur le livre écrit par J.K. Rowling sous le pseudonyme de Newt Scamander et répertoriant toutes les espèces d'animaux magiques. Newt Scamander travaille pour le ministère de la magie et depuis sa plus tendre enfance, il éprouve une grande passion pour toutes les créatures étranges. En 1926, le sorcier anglais est envoyé à New York pour continuer l'écriture de son guide des animaux fantastiques. A son arrivée, sa valise est malencontreusement échangée avec celle d'un moldu qui laisse échapper plusieurs des créatures de Newt dont un niffler. Ces créatures sont plutôt mignonnes avec leur fourrure noire et leur tête de taupe mais ils sont attirés par tout ce qui brille. Ils ont souvent été utilisés pour trouver des trésors mais s'ils sont lâchés sans surveillance, ils peuvent tout détruire dans une pièce. Celui de Newt tenta de cambrioler une banque et bijouterie lors de son séjour à New York.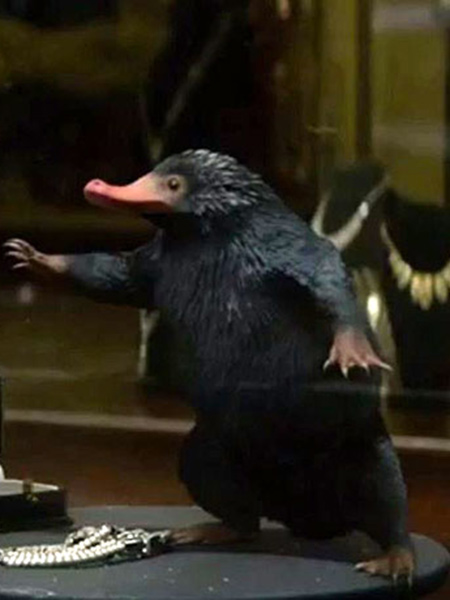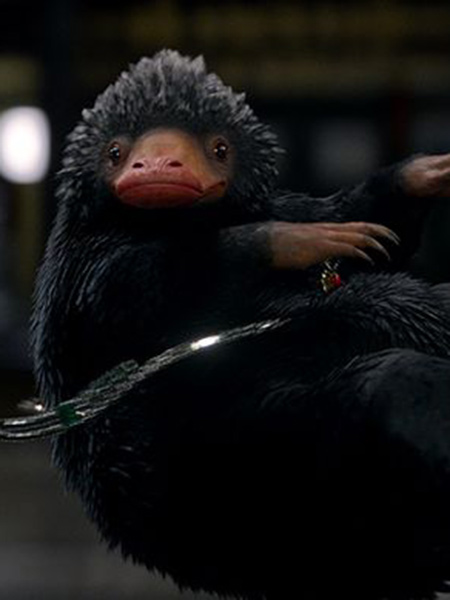 Un drôle d'animal attiré par l'or
Cette petite créature magique de la taille d'un gros rat a plus ou moins l'allure d'une taupe avec son épaisse fourrure noire et et son museau allongé. Elle a été représentée assise pour coller aux dimensions habituelles des figurines pop. On retrouve bien ses pattes arrière et avant rose/orangés avec de larges griffes et un pouce opposable aux pattes avant qui lui permettent de manipuler facilement des objets. Comme on peut le voir, il dispose aussi d'une poche ventrale dont il se sert pour cacher des pièces d'or dont les détails sont particulièrement bien représentés. Au niveau de la tête, on retrouve de grands yeux noirs ainsi que cette adorable museau rose légèrement allongé. Sur presque tout le reste de son corps, on retrouve cette épaisse fourrure noire dont la texture est joliment reproduite, ce qui en fait une figurine très réussie.