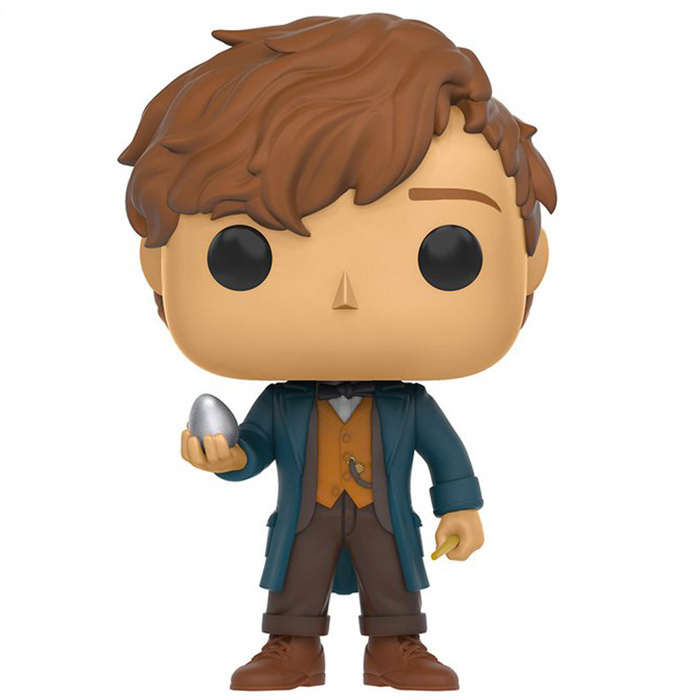 Figurine Newt Scamander (Fantastic Beasts)
La figurine Funko Pop Newt Scamander (Fantastic Beasts) vous intéresse ?

Vérifier la disponibilité sur

Le spécialiste des animaux fantastiques
Newt Scamander est le personnage principale de nouvelle saga dérivée de l'univers d'Harry Potter, Fantastic Beasts and where to find them. Les créateurs du film se sont basés sur le livre écrit par J.K. Rowling sous le pseudonyme de Newt Scamander et répertoriant tous les animaux fantastiques du monde des sorciers. Newt Scamander est né en 1897 et lorsqu'il atteignit l'âge de onze ans, il intégra l'école de magie Hogwarts et la maison de Poutsouffle en particulier. Il en fût plus tard expulsé, ayant pris sur lui la faute d'une expérience de son amie Leta Lestrange ayant mal tourné. En 1926, il se rend à New York pour compléter l'écriture de son ouvrage : Fantastic Beasts and where to find them. Malheureusement, sa valise est échangée par erreur avec celle d'un moldu et plusieurs de ses créatures s'échappent, dont un "niffler", une adorable petite créature attirée par l'or et qui va alors cambrioler une banque. Il va alors se retrouve mêlé sans le vouloir aux étranges phénomènes se déroulant à ce moment là à New York.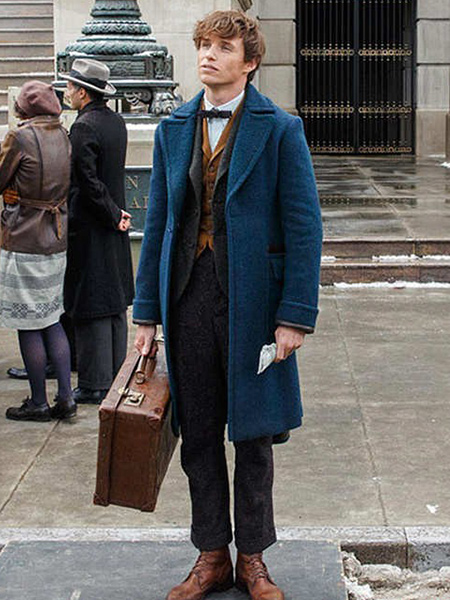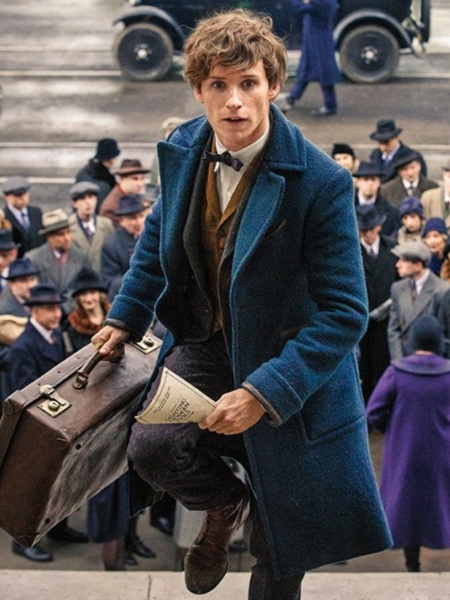 Le sorcier des années 20
Ce nouveau film se déroulant bien avant la saga Harry Potter dans les années 20, les personnages portent donc des vêtements adaptés à cette époque. Pour Newt Scamander, on retrouve donc ce fameux pantalon raccourci porté avec des bottines marrons. En haut, il porte un élégant marron clair ainsi qu'une veste assortie à son pantalon et un manteau bleu mi-long contrastant avec l'ensemble de sa tenue et comportant bien sûr une poche pour sa baguette magique. Dans sa main gauche il tient sa baguette magique et dans l'autre, il tient un oeuf argenté magique. Au niveau de la tête, son visage est tout simple mais on reconnait bien la coupe de cheveux caractéristique du personnage. Ses cheveux sont assez courts du côté gauche avec une épaisse mèche de cheveux décoiffés retombant sur le côté droit de son visage.