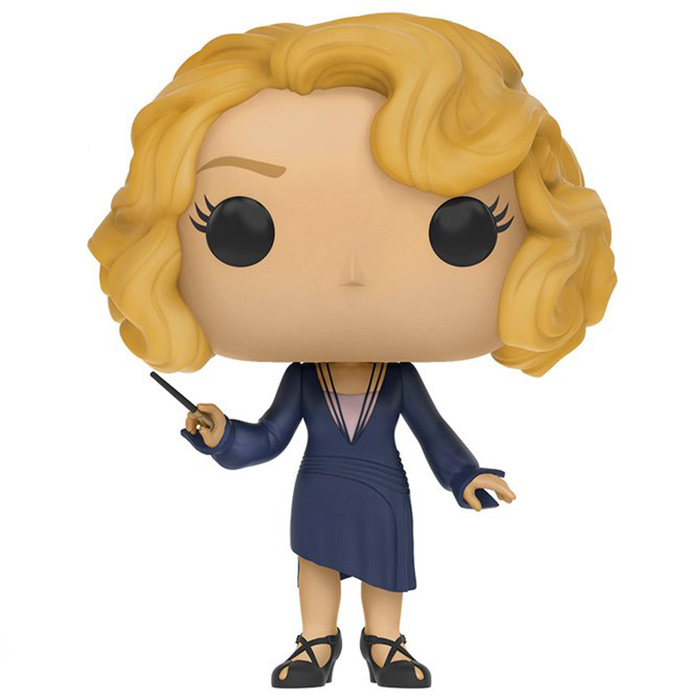 Figurine Queenie Goldstein (Fantastic Beasts)
La figurine Funko Pop Queenie Goldstein (Fantastic Beasts) vous intéresse ?

Vérifier la disponibilité sur

Une sorcière Legilimens
Queenie Goldstein est un des personnages centraux de "Fantastic Beasts and where to find them", le nouveau film de David Yates se déroulant dans le monde d'Harry Potter mais dans les années 20. Le film est basé sur un livre écrit par J.K. Rowling sous le pseudonyme de Newt Scamander, un zoologiste répertoriant tous les animaux du monde magique. Celui-ci se rend justement à New-York en 1926 pour continuer l'écriture de son livre. En arrivant, il sympathise avec un moldu et dans la confusion, ils échangent leur valise. Newt Scamander est alors arrêté par Tina Goldstein sous prétexte qu'il n'est pas enregistré, et elle l'emmène devant l'équivalent du ministère de la magie dans l'espoir de se faire bien voir et de récupérer sa place. Mais ça ne marche pas et Newt est relâché. Elle l'emmène alors chez elle avec Jacob, le moldu ayant récupéré la valise de Newt et laissé échapper certaines de ces créatures. C'est alors qu'ils vont rencontrer Queenie, la sœur de Tina, une sorcière Legilimens, c'est à dire une sorcière ayant une capacité hors du commun à reconnaître lorsque quelqu'un ment, à visualiser les souvenirs d'une personne ou à en implanter d'autres. Queenie est une jeune femme joyeuse et au grand cœur qui va vite s'éprendre de Jacob.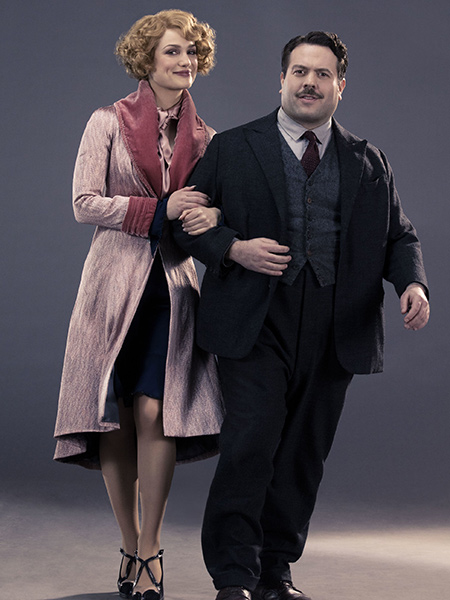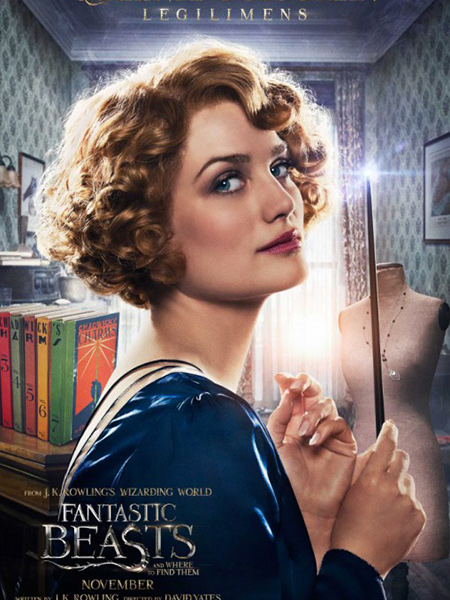 Une femme des années 20
Comme on peut le voir dans le film, Queenie a un style typique des années 20, des vêtements à la coiffure. On retrouve donc bien cette jolie robe bleue à la ligne fluide arrivant sous le genou portée par dessus une sous-robe rose pale. On retrouve aussi bien les manches resserrées et ces lignes géométriques au niveau de la taille et du col bien typiques de la mode de cette époque. Avec cela, elle porte des chaussures à talon bien typiques des années 20 et tient sa baguette dans sa main droite. Au niveau de la tête, son visage est tout simple mais on retrouve bien ses cheveux blonds au carré avec ces jolies boucles bien caractéristiques de la mode capillaire des années 20.