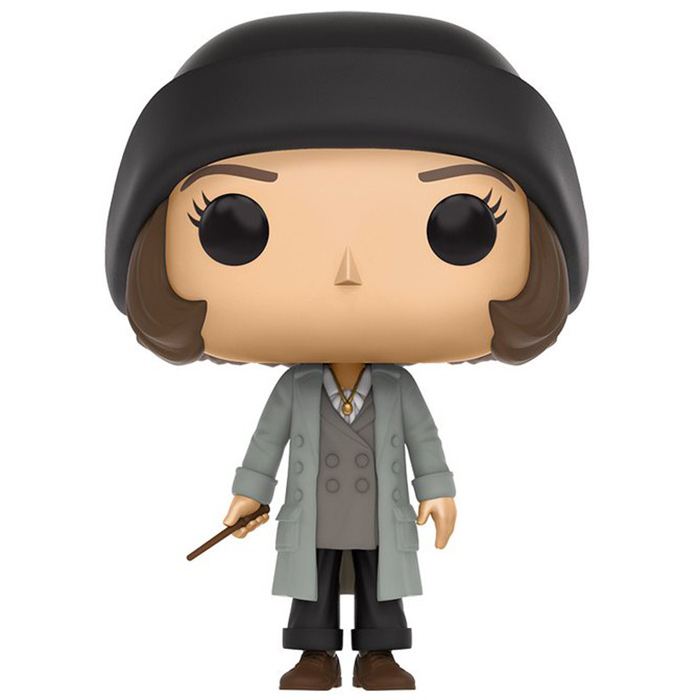 Figurine Tina Goldstein (Fantastic Beasts)
La figurine Funko Pop Tina Goldstein (Fantastic Beasts) vous intéresse ?

Vérifier la disponibilité sur

Une sorcière voulant retrouver sa place
Tina Goldstein est un personnage central du nouveau film inspiré de l'univers du jeune sorcier Harry Potter : "Fantastic Beasts and where to find them". Cette nouvelle saga se déroule dans les années 20 et le premier opus se concentre sur le personnage de Newt Scamander. Celui-ci a fait son apparition pour la première fois dans un livre écrit par J.K. Rowling, justement sous le pseudonyme de Newt Scamander. Le livre répertoriait toutes les créatures magiques du monde des sorciers. L'histoire du film commence quand il se rend à New-York en 1926 pour compléter l'écriture de son livre. En arrivant, il discute avec un moldu et dans la confusion de la foule présente, ils échangent leur valise. C'est alors que Newt fait la connaissance de Tina Goldstein, récemment renvoyé de sa place à l'équivalent américain du ministère de la magie, et elle décide de l'arrêter sous le prétexte qu'il n'est pas enregistré. Elle espère ainsi entrer à nouveau dans les grâces du gouvernement. Mais le cas est vite rejeté et elle décide alors de l'emmener chez elle pour rencontrer sa soeur Queenie qui est une Legillimens, c'est à dire qu'elle a une forte capacité à reconnaitre le mensonge et la tromperie. En effet, Tina est persuadée que Newt est pour quelque chose dans les étranges évènements se déroulant en ce moment à New York.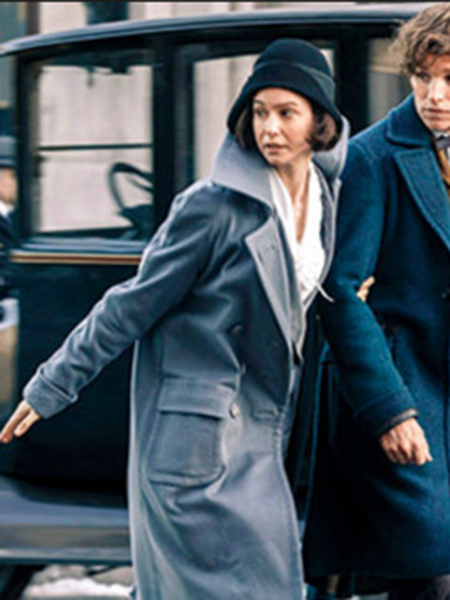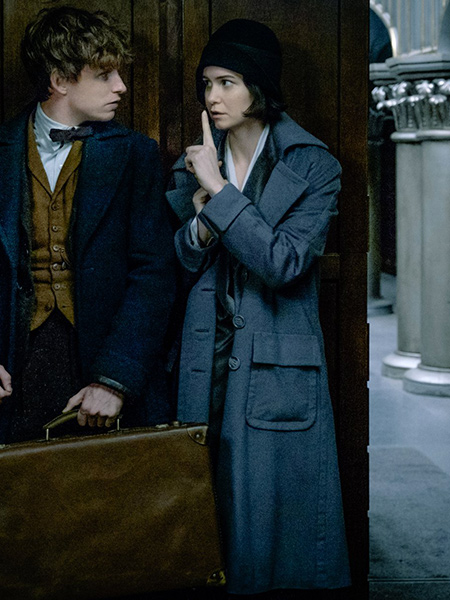 Un pendant féminin de Newt Scamander
Contrairement à sa soeur qui est particulièrement à la mode et féminine, Tina a un style plus simple et moins élégant qui se rapproche en fait pas mal de celui de Newt. On retrouve bien ce pantalon bleu foncé très court porté avec des chaussures plates marrons très ordinaires. Avec cela, elle porte un chemisier blanc ainsi qu'une veste grise assez large et un manteau un peu plus clair lui aussi assez large. Autour du cou, elle porte un joli médaillon doré, finement représenté par Funko ainsi que sa baguette dans la main droite. Au niveau de la tête, son visage est tout simple mais on retrouve bien sa coupe au carré et le gros bonnet noir qu'elle porte pendant une bonne partie du film.