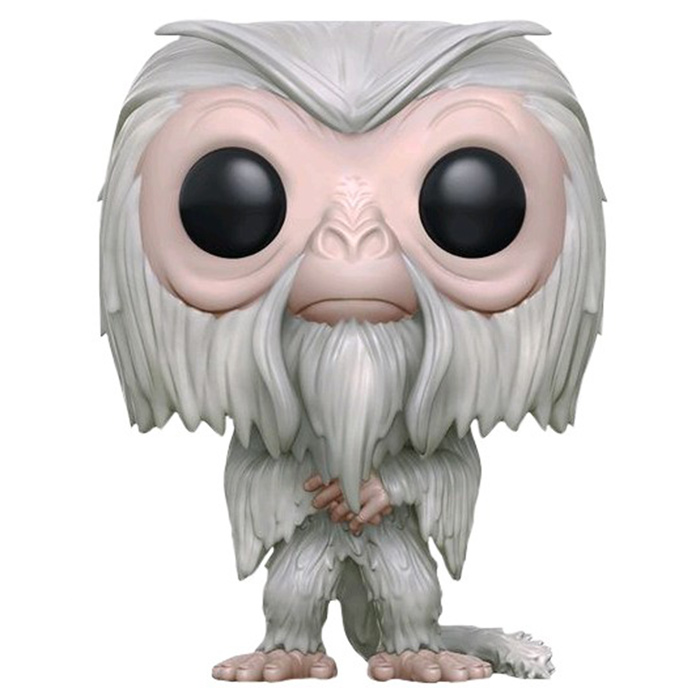 Figurine Demiguise (Fantastic Beasts)
Un personnage invisible
Le demiguise est l'une des créatures dans le film Fantastic Beasts, inspiré de l'univers d'Harry Potter. Celui s'inspire plus particulièrement du livre "fantastic beasts and where to find them" écrit par J.K. Rowling sous le nom de Newt Scamander et répertoriant toutes les créatures du monde magique. Ce film raconte donc l'histoire du jeune Newt Scamander en voyage à New York pour compléter l'écriture de son livre. Lorsqu'il arrive par bateau dans les années 20 et dans la confusion, sa valise contenant de nombreuses créatures est échangée avec celle d'un moldu. celui-ci laisse s'en échapper plusieurs et Newt Scamander va devoir les retrouver, se retrouvant en même temps mêlé à une histoire de meurtres bien plus sérieuse. Parmi ces créatures se trouve le demiguise, une adorable créature au pelage blanc pas très dangereuse mais ayant la capacité de se rendre invisible, ce qui va bien sûr le rendre particulièrement difficile à retrouver.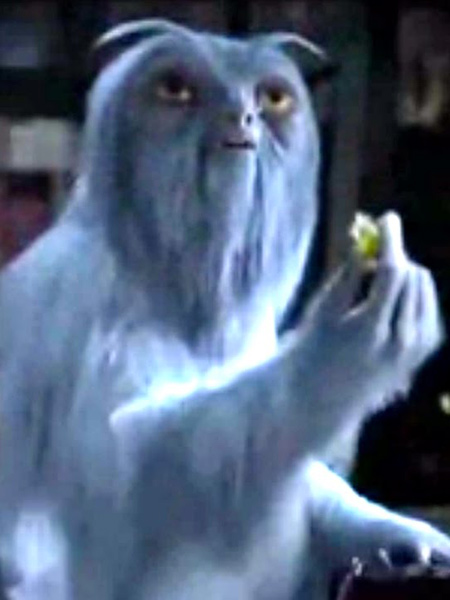 Le demiguise en version visible
Pour cette figurine, Funko a bien sûr choisi de représenter le personnage dans sa version visible. Le demiguise a plus ou moins l'allure d'un singe avec son visage rose ainsi que ses mains et pieds aux pouces opposables. Sa fourrure blanche lui donne un peu l'aspect d'un gentil yeti et ses poils plus longs au niveau du visage donnent l'impression d'une longue barbe, le faisant ressembler à un vieux sage chinois. L'aspect de sa fourrure est très joliment représenté et fait de cette figurine l'un des plus réussies pour ce film. A noter qu'elle existe aussi en version transparente en exclusivité.