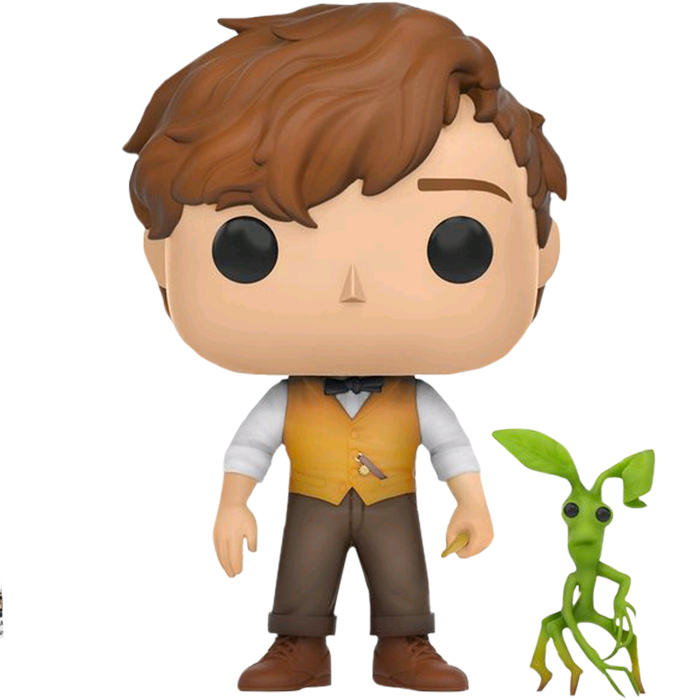 Figurines Newt and Pickett (Fantastic Beasts)
Les figurines Funko Pop Newt and Pickett (Fantastic Beasts) vous intéressent ?

Vérifier la disponibilité sur

Un passionné d'animaux étranges
Newt Scamander est le héros du film "Fantastic beasts and where to find them" inspiré du livre du même nom de J. K. Rowling et se déroulant dans le monde d'Harry Potter. Ce livre était un guide des animaux fantastiques du monde d'Harry Potter et théoriquement écrit par Newt Scamander, un sorcier spécialisé né au début du 20ème siècle. Au début de l'histoire, Newt arrive à New York en 1926 pour compléter l'écriture de ce fameux guide. Malheureusement dans la confusion du débarquement en bateau, sa mallette remplie d'animaux magiques est échangée avec celle d'un nomaj (le nom que l'on donne aux moldus aux Etats-Unis). Alors qu'il tentera du mieux qu'il peut de récupérer la mallette et les animaux qui s'en s'ont échappés, il va se retrouver, sans le vouloir, mêlé aux inquiétantes histoires de magie en cours à New York à ce moment là.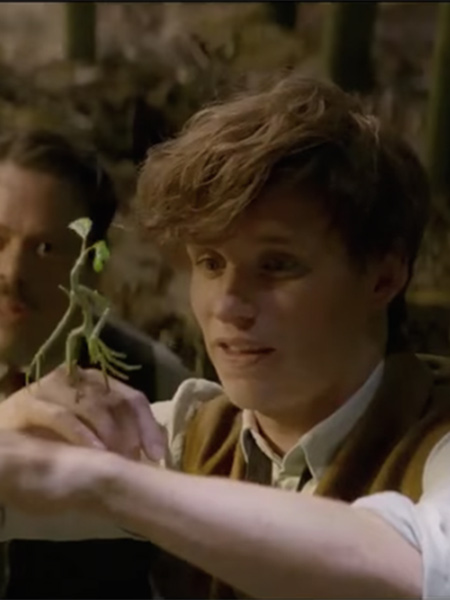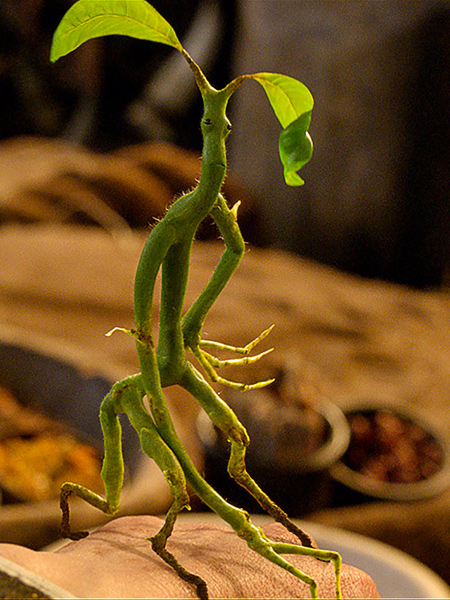 Newt au travail
Newt est ici représenté avec la tenue qu'il porte pendant presque tout le film, mais sans sa veste et avec les manches relevées comme lorsqu'il va travailler dans la sorte de sanctuaire animalier qu'il garde dans sa valise. Sinon on retrouve donc bien ce pantalon marron un peu court ainsi que cette veste sans manche couleur ocre assortie à ses chaussures ainsi que le petit noeud papillon qu'il porte en toutes circonstances. Au niveau de la tête, on retrouve bien cette coupe de cheveux si particulière et bien typique des années 20. Enfin Newt est ici accompagné de Pickett, créature semblant mi-insecte mi-végétal et s'étant particulièrement pris d'affection pour Newt, préférant rester avec lui qu'avec les siens. Il est ici représenté plus gros que sa taille normale pour les besoins de la figurine. (Il peut normalement tenir dans la poche de veston de Newt).