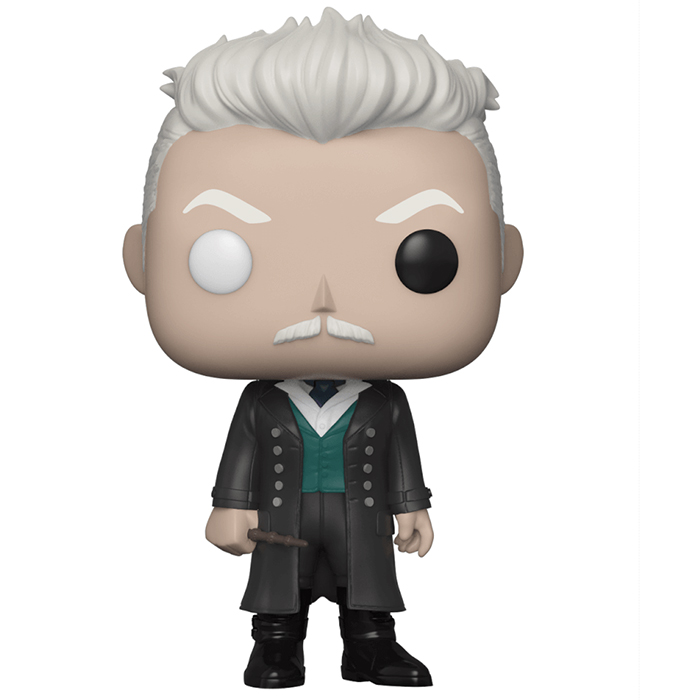 Figurine Gellert Grindelwald (The Crimes Of Grindelwald)
La figurine Funko Pop Gellert Grindelwald (The Crimes Of Grindelwald) vous intéresse ?

Vérifier la disponibilité sur

Avant Voldemort, il y avait Grindelwald
Gellert Grindelwald était l'un des plus puissants et plus dangereux sorciers du monde d'Harry Potter. Il rencontra Albus Dumbledore alors qu'ils étaient encore adolescents et les deux jeunes hommes devinrent vite des amis très proches. Ils continuèrent à s'écrire régulièrement en grandissant et commencèrent à échanger à propos de l'idée de faire annuler les lois cachant le monde des sorciers afin qu'ils trouvent leur vrai place dans le monde et dominent aussi les moldus. C'est aussi dans cet état d'esprit qu'ils s'intéressèrent aux Deathly Hallows qui pourraient effectivement les rendre assez puissants. Mais la soif de pouvoir de Grindelwald devint incontrôlable, une bagarre éclata entre Grindelwald et le frère de Dumbledore. Albus prit la défense de son frère mais cela se termina de manière tragique quand sa soeur fut victime d'un sort mortel. Leur amitié cessa à ce moment et Dumbledore jura de le retrouver et l'arrêter. C'est sur cette histoire que se concentre le film The Crimes Of Grindelwald se déroulant aux Etats-Unis dans les années 20.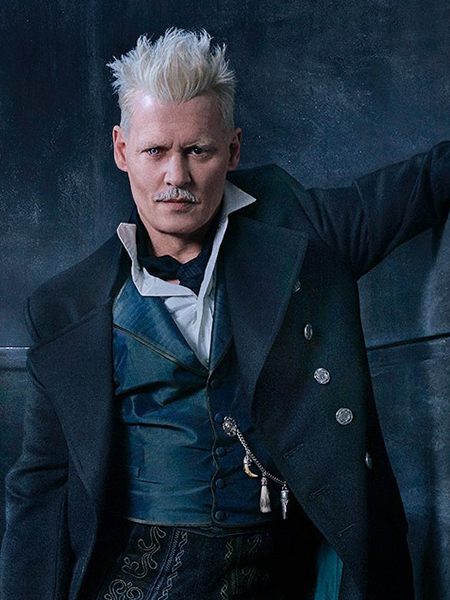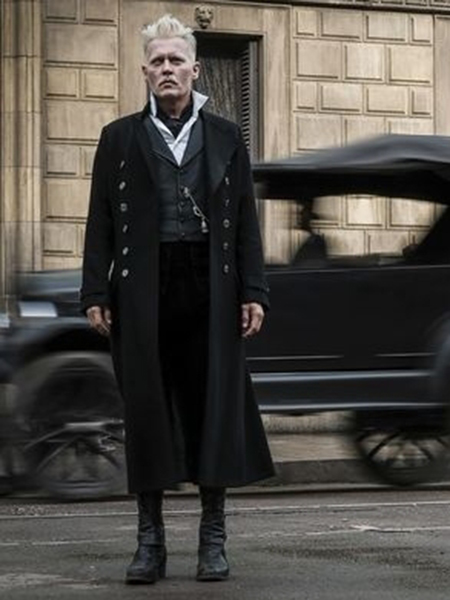 Un sorcier déjà vieux
Grindelwald est ici représenté tel qu'on a déjà pu l'apercevoir à la fin du film Fantastic Beasts. Il porte un élégant costume noir avec une chemise blanche et un veston vert sur lesquels il a ajouté un long manteau noir. Il tient aussi la fameuse baguette de sureau (l'un des trois deathly hallows) dans sa main droite. Au niveau de la tête, ses cheveux coupés à la mode de l'époque sont déjà tous blanc et l'un de ses yeux est aussi blanc et potentiellement aveugle.