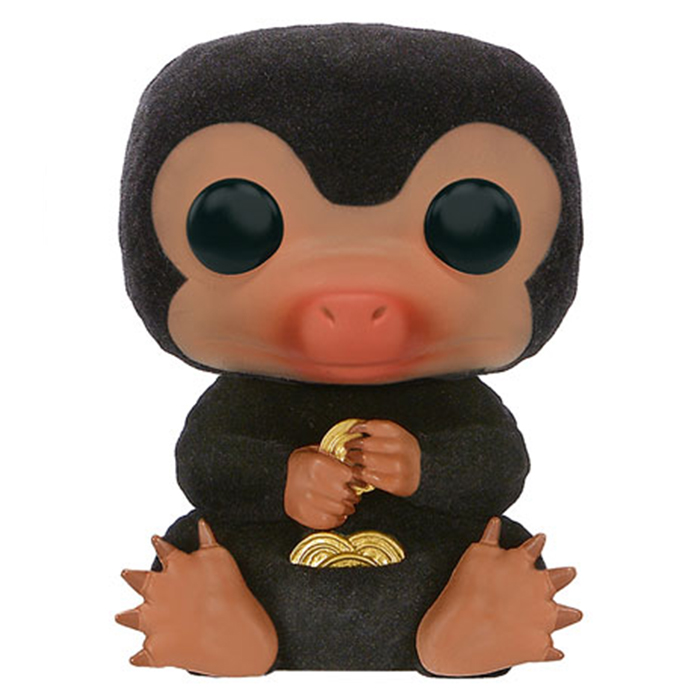 Figurines Niffler flocked (Fantastic Beasts)
Les figurines Funko Pop Niffler flocked (Fantastic Beasts) vous intéressent ?

Vérifier la disponibilité sur

Un mignon petit voleur
Le Niffler est un personnage dans le film Fantastic Beasts and Where to Find Them, se déroulant dans l'univers d'Harry Potter. Il suit le personnage de Newt Scamander, le sorcier anglais ayant écrit le guide des créatures fantastiques du monde des sorciers. Au début des années 20, Newt se rend à New York afin d'y compléter l'écriture de son livre. Mais alors qu'il se promène en ville, l'une des créatures présentes dans sa valise magique s'échappe. C'est le niffler qui, passant devant une banque, ne peut résister à l'odeur de l'or. Alors que Newt rentre dans la banque pour tenter de le récupérer, il croise le chemin d'un nomaj (équivalent du terme moldu pour les américains) et dans la confusion, ils échangent leur valise et encore plus d'animaux plus ou moins discrets s'échappent de celle de de Newt.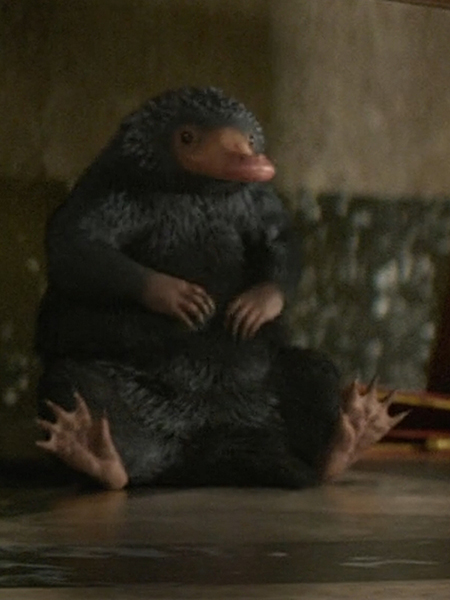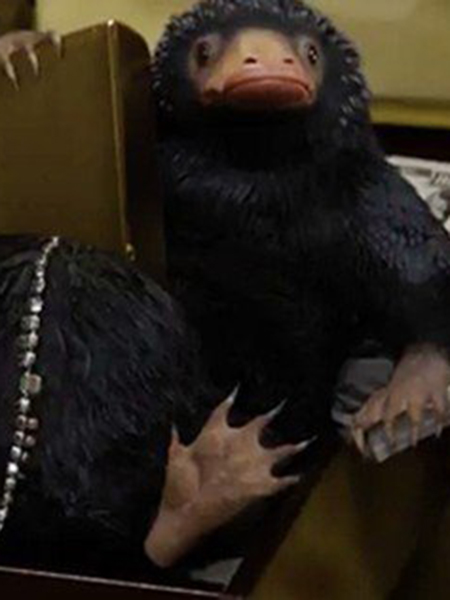 Un Niffler tout doux
Ce Niffler est une version exclusive Hot Topic de celle déjà sortie en version classique. Cette version est flocked, c'est à dire qu'au lieu d'être en vinyl lisse, elle est recouverte d'une sorte de texture velours qui la rend toute douce. Ce petit personnage ressemblant un peu à une taupe est représenté assis, ses grandes pattes griffus bien visibles. Son corps marron est presqu'entièrement flocked sauf aux endroits où il est naturellement dépourvu de poils, c'est à dire la tête et les pates. Comme sur la version classique, il tient dans ses pates avant une pièce d'or et plusieurs autres sont rangées dans sa poche ventrale pouvant contenir bien plus qu'elle en a l'air.