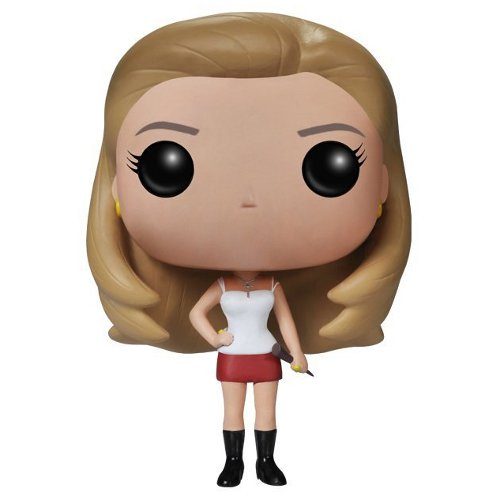 Figurine Buffy (Buffy The Vampire Slayer)
La figurine Funko Pop Buffy (Buffy The Vampire Slayer) vous intéresse ?

Vérifier la disponibilité sur

Une lycéenne pas comme les autres
Buffy Summers est le personnage principal de la série "Buffy The Vampire Slayer". Au début de la série la jeune fille vient d'emménager avec sa mère dans la petite ville californienne de Sunnydale. Lors de ses premiers jours au lycée elle se lie d'amitié avec Willow et Xander, qui se rendront bien vite compte qu'elle n'est pas une lycéenne ordinaire. En effet Buffy est la dernière d'une longue lignée de "tueuses", des jeunes filles à la force et aux capacités hors du commun dont le destin est de combattre les vampires, démons et forces du mal. Elle sera souvent aidée dans sa lutte par ses deux amis ainsi que son observateur, Rupert Giles, qui n'est autre que le nouveau bibliothécaire du lycée. Au début et malgré son destin, Buffy reste une jeune fille plutôt positive et un peu superficielle. Mais au fur et et à mesure des saisons, la série deviendra plus sombre, gagnera en maturité et Buffy évoluera en même temps. Une première relation amoureuse compliquée et la soudaine responsabilité de sa jeune soeur à la mort de sa mère la feront grandir plus rapidement que prévu. Toutes ces épreuves la rendront plus forte pour combattre des ennemis toujours plus puissants et finira dans le dernier épisode de la série par vaincre "la force" à savoir le mal absolu.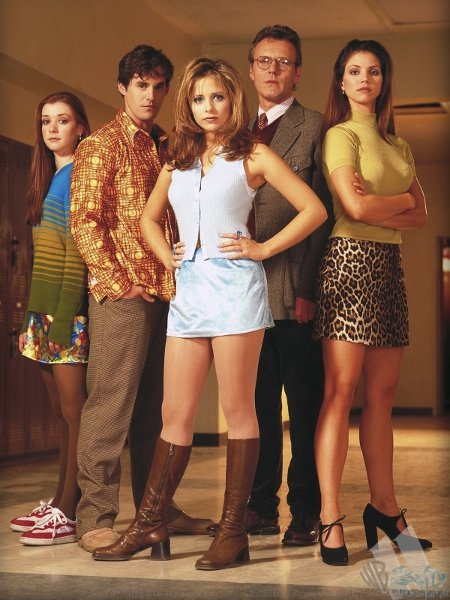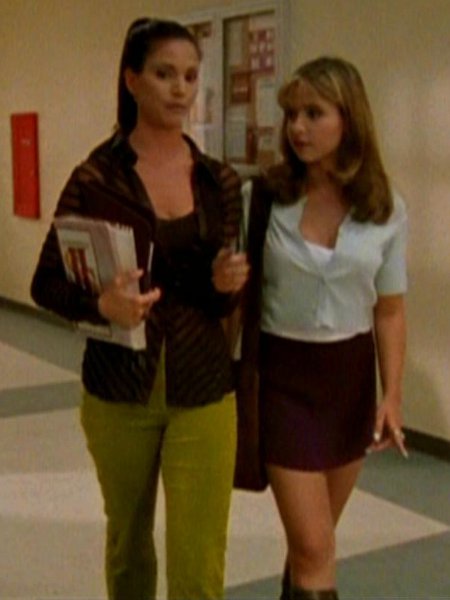 La californienne typique des débuts
Comme pour Willow, Funko a choisi de représenter Buffy avec son style et sa coiffure de la première saison. En effet en première saison Buffy a le look typique de la californienne superficielle voire parfois un peu vulgaire. Par la suite cela tendra à s'atténuer pour aller vers un style plus sobre, adulte et adapté au combat. En saison 1, ce qui revient le plus souvent c'est le style bottes et minijupe comme on peut le voir sur cette figurine. Avec le petit top blanc on peut même reconnaître l'une de ses tenues du tout premier épisode. Sa coupe de cheveux est particulièrement fidèle : comme en saison 1, ses cheveux sont longs, volumineux et blond foncé. (par la suite, ils seront plus courts et d'un blond nettement plus clair). Enfin Buffy est bien sûr représentée avec les deux accessoires indispensables pour la chasse aux vampire, sa croix en argent et le pieux en bois avec lequel elle les tue.