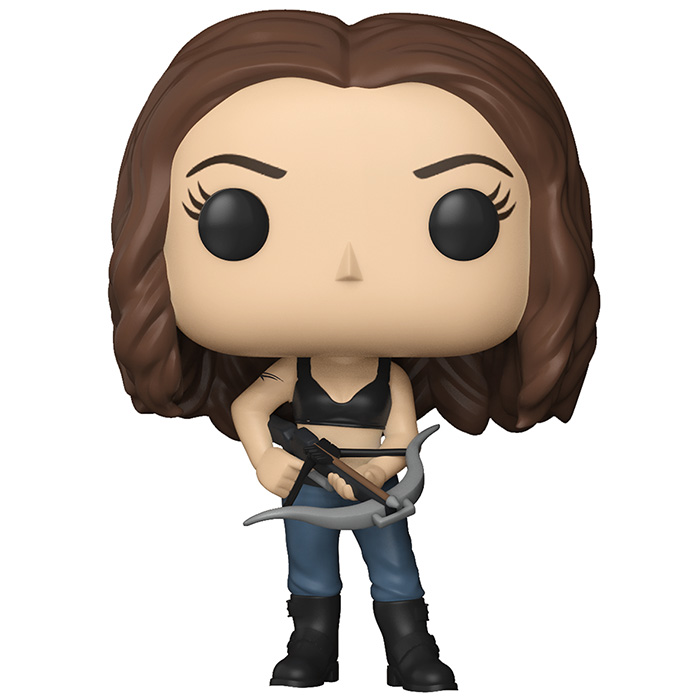 Figurine Faith (Buffy The Vampire Slayer)
La figurine Funko Pop Faith (Buffy The Vampire Slayer) vous intéresse ?

Vérifier la disponibilité sur

La tueuse qui tourne mal
Fait est la troisième tueuse de vampires que l'on rencontre dans la série culte des années 90, Buffy the vampire slayer. Buffy, lycéenne dans la petite ville californienne de Sunnydale, n'est pas une jeune femme comme les autres. En effet, elle est la dernière d'une lignée de guerrières élues pour combattre vampires, démons et forces de l'ombre. Il ne peut y en avoir qu'une à tout moment, chaque tueuse étant "réveillée" et recevant ses pouvoirs seulement quand la précédente meurt. Seulement, en fin de saison un, Buffy meurt pendant quelques minutes avant d'être réanimé mais cela est suffisant pour réveiller Kendra. Buffy la rencontre en saison deux et pendant une courte période, elles se battent ensemble. Mais celle-ci est tuée par Angel quand il redevient démoniaque en fin de saison deux. Et cela réveille donc Faith, qui débarque en saison 3. Faith n'ayant pas de famille ni d'observateur, elle décide de rester à Sunnydale et pendant un temps, elle et Buffy deviennent des amies proches et se battent ensemble. Un jour, Faith tue un humain par erreur mais contrairement à ce que Buffy pourrait penser, cela ne la fait pas sentir si coupable que ça. Cela sera le début de sa descente du "côté obscur" et en fin de saison 3, elle combat Buffy qui la laisse pour morte. Sortant du coma quelques années plus tard, elle tente de s'en prendre à Buffy mais finalement c'est Angel qui la capture et décide de lui donner une deuxième chance de rédemption et elle se livre à la police. En saison 7, lorsque la "Force" s'en prend à toutes les tueuses potentielles, Faith revient à Sunnydale pour se joindre au combat et prouver qu'elle est effectivement revenue du bon côté.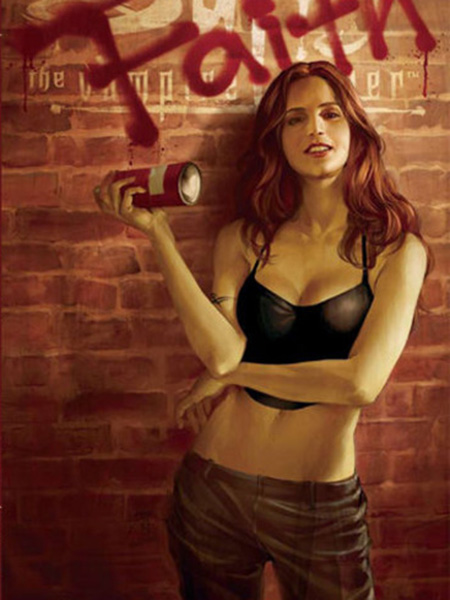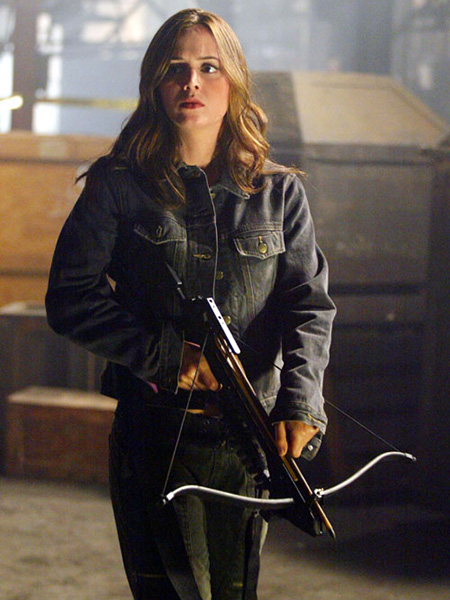 Une tueuse sexy
Dès le début, Faith a toujours porté des tenues plutôt sexys et c'est ainsi qu'elle est représentée sur cette figurine inspirée d'une de ses tenues souvent vue sur les photos promo et les comics s'inspirant de la série. Elle porte un jean bleu un peu large et descendant bas sur les hanches avec de grosses bottes en cuir noir. En haut, elle porte un haut noir très court à peine plus couvrant qu'un haut de bikini et découvrant donc complètement son ventre. Dans ses mains, elle tient une arbalète, arme fétiche de la plupart des tueuses. Au niveau de la tête, on retrouve ses longs cheveux bruns joliment bouclés et son visage est quant à lui assez simple.