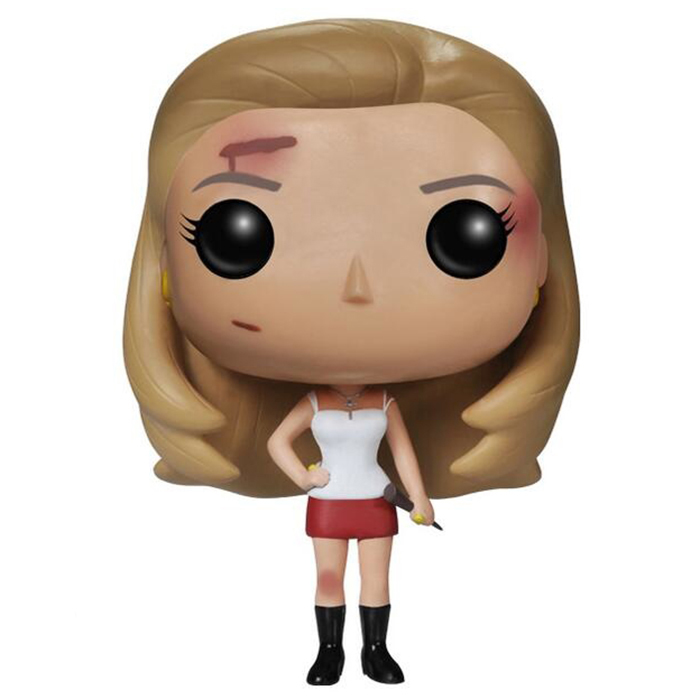 Figurine Buffy bloody (Buffy The Vampire Slayer)
La figurine Funko Pop Buffy bloody (Buffy The Vampire Slayer) vous intéresse ?

Vérifier la disponibilité sur

Une tueuse pas comme les autres
Buffy est le personnage principal de la série fantastique culte créée par Joss Whedon : Buffy The Vampire Slayer. Buffy est une jeune lycéenne normale et un peu superficielle jusqu'au jour où elle est attaquée par un vampire et qu'elle parvient à le tuer en faisant preuve d'une force et agilité surhumaine dont elle ne se savait pas capable. On lui apprend alors qu'elle est la dernière en date d'une lignée de guerrières mystiques élues pour combattre les vampires, démons et forces du mal. Quand elle emménage dans la petite ville californienne de Sunnydale, elle pense être tranquille mais c'était sans compter sur le fait que non seulement son "watcher", le guide assigné à chacune des tueuses, est bibliothécaire du lycée et que la ville est en fait située juste au-dessus d'une bouche de l'enfer. Buffy va donc devoir se remettre à la tache mais elle va aussi se faire des amis et quand ceux-ci découvrent très vite la vérité sur son activité, elle va, contrairement à toutes les autres tueuses, se faire aider dans sa tâche par ce petit groupe soudé qui va s'agrandir avec le temps.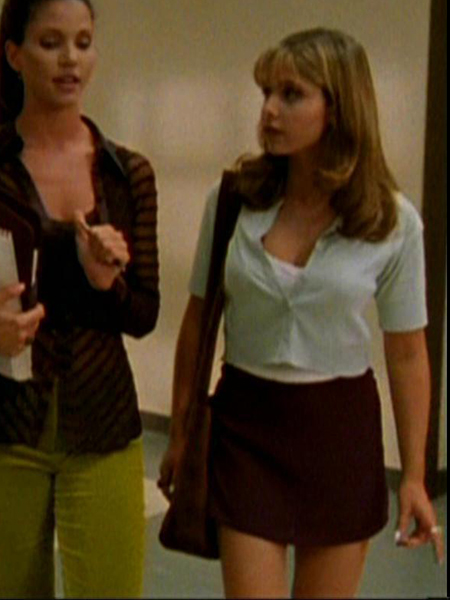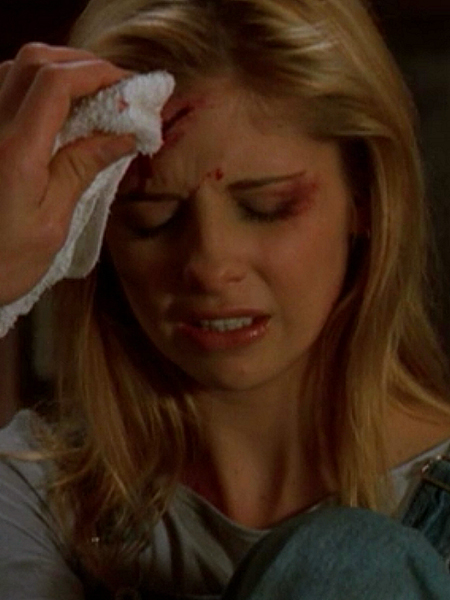 Le quotidien d'une tueuse
Pour cette figurine exclusive SDCC, Funko a choisi de représenter une variante de la figurine déjà existante du personnage. Celle-ci porte toujours cette tenue bien typique du look de Buffy au début de la série : une courte jupe rouge avec un débardeur blanc et des bottes noires. Comme toujours, elle porte sa croix en argent, une petite protection contre les vampires. Au niveau de la tête, on retrouve bien la coupe de cheveux pour ses longs cheveux blonds. Là où la figurine se différencie de l'autre, c'est qu'on peut voir que Buffy est blessé et vient donc probablement de combattre des vampires. En effet, bien que Buffy s'habille en général de manière plus pratique quand elle doit combattre, elle ne peut pas toujours le prévoir. On peut donc voir une marque sur son genou mais surtout deux grosses coupures sur sa joue et son front ainsi qu'un hématome à côté de son oeil. Enfin, elle tient un pieu en bois dans sa main gauche.