Figurine Giles (Buffy The Vampire Slayer)
La figurine Funko Pop Giles (Buffy The Vampire Slayer) vous intéresse ?

Vérifier la disponibilité sur

L'observateur
Giles est l'un des personnages principaux de la série culte Buffy The Vampire Slayer. Buffy Summers, jeune lycéenne californienne est la tueuse, la dernière d'une lignée de jeunes femmes élues pour combattre les vampires, démons et forces de l'ombre et dotée d'une force, d'une agilité de sens hors du commun. Lorsqu'elle débarque à Sunnydale après que la découverte de son don lui ait causé de gros ennuis, elle pense être tranquille mais il se trouve que son observateur n'est autre que Rupert Giles, le bibliothécaire du lycée. Les observateurs sont une société secrète presqu'aussi ancienne que les tueuses elles-même. Ils sont là pour observer, conseiller, guider et consigner la vie des tueuses qui est souvent bien courte. Ils sont censés garder un certain recul par rapport à leur tueuse mais Buffy ne faisant rien comme les autres, révélant entre autres son secret à ses nouveaux amis et n'hésitant pas à solliciter leur aide, sa relation avec Giles est aussi différente de ce qu'elle devrait être. Il devient très proche de Buffy, la traitant un peu comme la fille qu'il n'a jamais eu.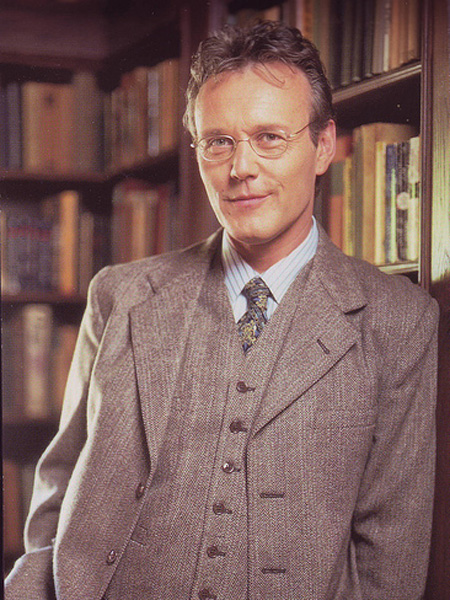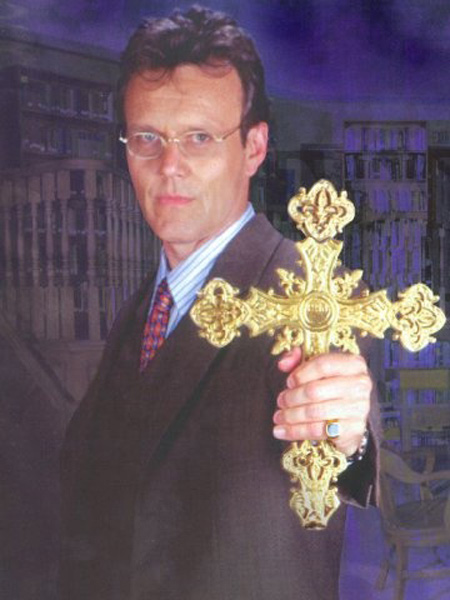 Giles au début de la série
Pour cette première figurine du flegmatique observateur anglais, Funko a décidé de le représenter dans une tenue typique du début de la série, s'inspirant probablement des premières photos promo. Il porte donc un élégant costume trois pièces avec un pantalon bleu avec une cravate assortie ainsi qu'un veston gris, une veste assortie et des chaussures noires. Au niveau de la tête, on retrouve ses cheveux brun clair avec une petite mèche dépassant sur le haut du front. Son front et ses yeux sont marqués de quelques rides et il porte de grosses lunettes aux montures marrons. Enfin, il tient dans sa main gauche une grosse croix dorée qu'il brandit vers l'avant comme pour se protéger d'un vampire.