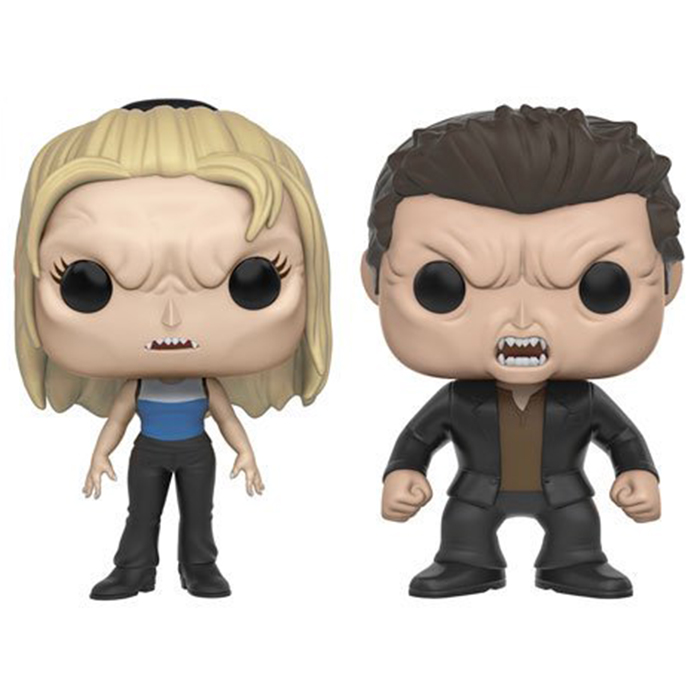 Figurines Vampire Buffy et Vampire Angel (Buffy The Vampire Slayer)
Les figurines Funko Pop Vampire Buffy et Vampire Angel (Buffy The Vampire Slayer) vous intéressent ?

Vérifier la disponibilité sur

Le cauchemar de Buffy
Buffy est le personnage principal de la série fantastique culte de la fin des années 90 : Buffy The Vampire Slayer, racontant la vie et les aventures d'une jeune lycéenne élue pour combattre les vampires, démons et forces du mal grâce à ses capacités hors du commun. En première saison, un jeune garçon se retrouve dans le coma après avoir été agressé et entraine tout le monde dans son monde de cauchemars. Alors que Xander est poursuivi par des clowns et que Willow se retrouve à devoir faire des discours en public, Buffy se retrouve transformée en vampire. Angel est lui déjà un vampire. Mais après avoir tué la fille d'un clan de gitans, ils lui ont jeté un sort pour lui rendre son âme pour qu'il ressente toute la culpabilité de ce qu'il a fait en tant que vampire. Il ne pourra être délivré du sort que lorsqu'il sera capable de vivre un pur moment de bonheur.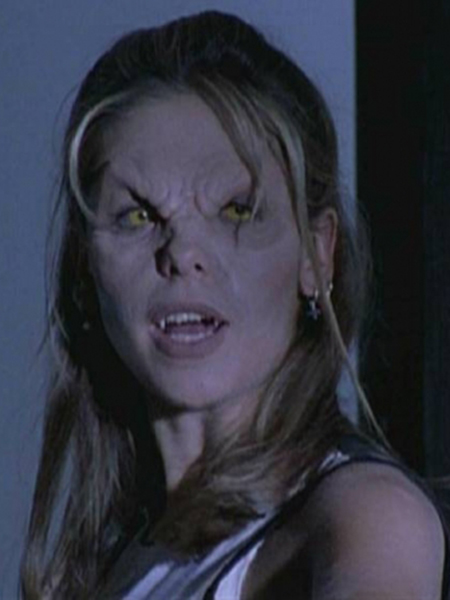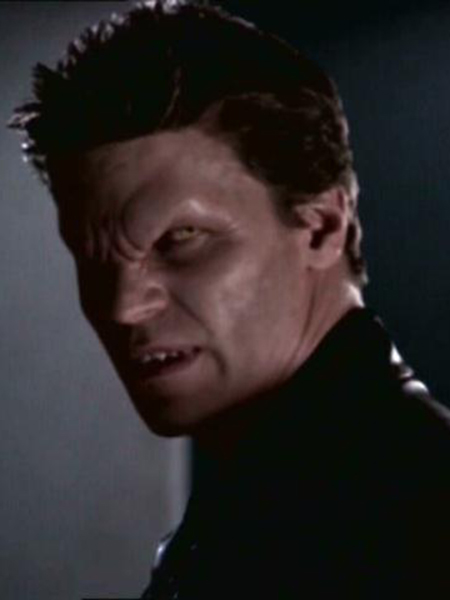 Un couple de vampires
Pour ce pack, Buffy est donc représenté sous la forme de vampire qu'elle a pendant cet épisode. Elle porte un pantalon noir avec des bottines assorties ainsi qu'un débardeur bleu et blanc, un look assez sobre pour cette période de la série. Au niveau de la tête, son visage est donc très déformé, surtout au niveau des arcades sourcilières et sa bouche est ouverte, découvrant ses crocs de vampire. Au niveau des cheveux en revanche, on retrouve sa longue chevelure de saison un ramenés en arrière en demi-queue de cheval. Angel est lui comme d'habitude habillé principalement en noir avec un pantalon, une élégante veste et des chaussures noirs assortis. Avec cela, il porte un t-shirt marron foncé. Au niveau de la tête, comme Buffy son visage est très déformé et sa bouche est aussi ouverte découvrant encore plus de crocs que Buffy.