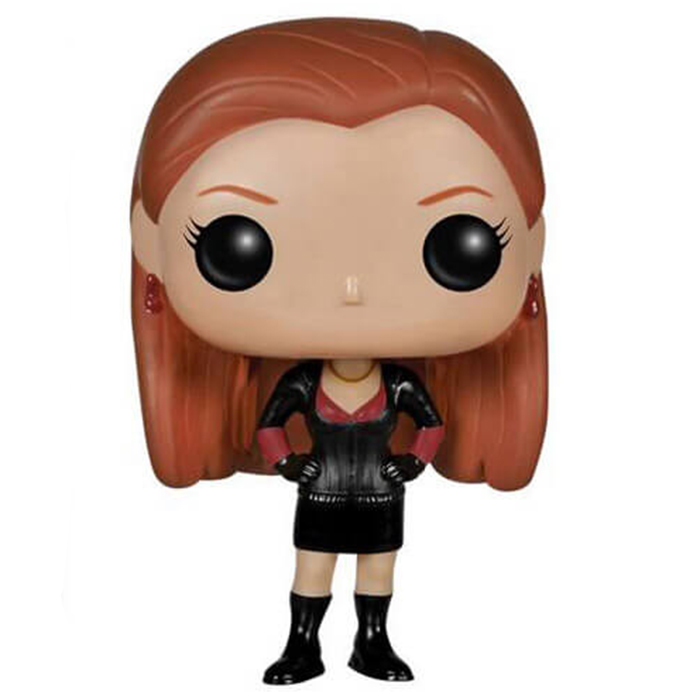 Figurine Wishverse Willow (Buffy The Vampire Slayer)
La figurine Funko Pop Wishverse Willow (Buffy The Vampire Slayer) vous intéresse ?

Vérifier la disponibilité sur

Une Willow cauchemardesque
Willow est l'un des personnages principaux de la série Buffy The Vampire Slayer, la série culte des années 90. Dans celle-ci, Buffy, une jeune lycéenne, apprend qu'elle est dernière d'une longue lignée d'élues dotées d'une force et de sens hors du commun pour combattre les vampires, démons et forces du mal. Elle est entourée de son "watcher" Giles, le bibliothécaire du lycée et de ses deux meilleurs amis : la très sérieuse Willow et Xander, le rigolo de la bande. En saison 3, Cordelia a le coeur brisé après que Xander l'ait trompée avec Willow. C'est alors que débarque Anya qui se trouve en fait être un démon de vengeance. Quand Cordelia en vient à la conclusion que tous ses malheurs sont liés à l'arrivée de Buffy à Sunnydale elle fait sans le savoir le voeu que Buffy ne soit jamais venue et Anya l'exauce. Elle se retrouve alors dans un monde de cauchemars où les vampires ont pris le contrôle de Sunnydale et où il est devenu obligatoire de se barricader passé le coucher du Soleil. Dans ce monde, Willow et Xander ont été transformés en vampires depuis longtemps et ce sont les chefs du groupe local.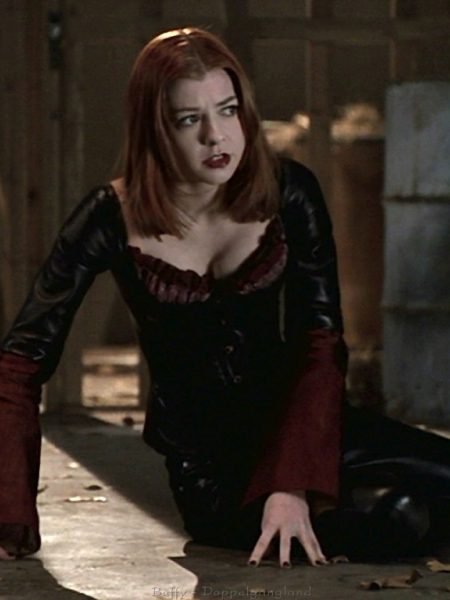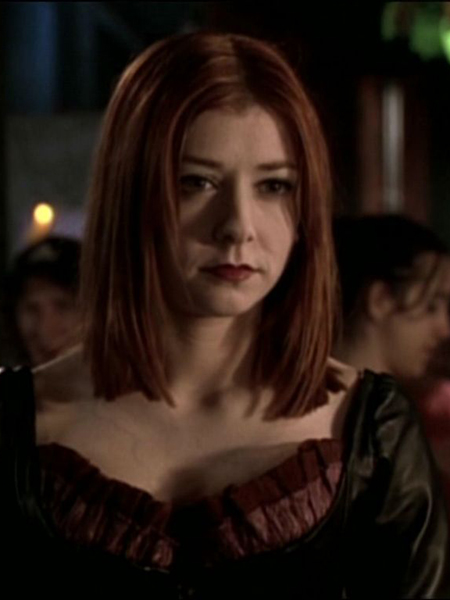 Des indices sur la future Willow
Willow étant un vampire dans cet épisode, son look est bien loin du style très sage et enfantin qu'elle arbore encore jusqu'en saison 3. Elle porte une courte jupe noire et un corset en cuir portée par dessus un chemisier rouge. Le tout est complété par des bottes noires assorties. De manière amusante, ce look est en fait assez proche de ce deviendra le vrai look de Willow à partir de la saison 6, en particulier dans les deux derniers épisodes de la saison où elle devient "méchante" et tente de détruire la Terre. C'est aussi la première fois qu'on évoque le fait que Willow pourrait être homosexuelle, ce qui se révèle être en effet le cas en cours de saison 4. Au niveau de la tête, on retrouve ses longs cheveux roux coiffés en arrière mais Funko a décidé de la représenter avec son visage normal et non son visage de vampire.