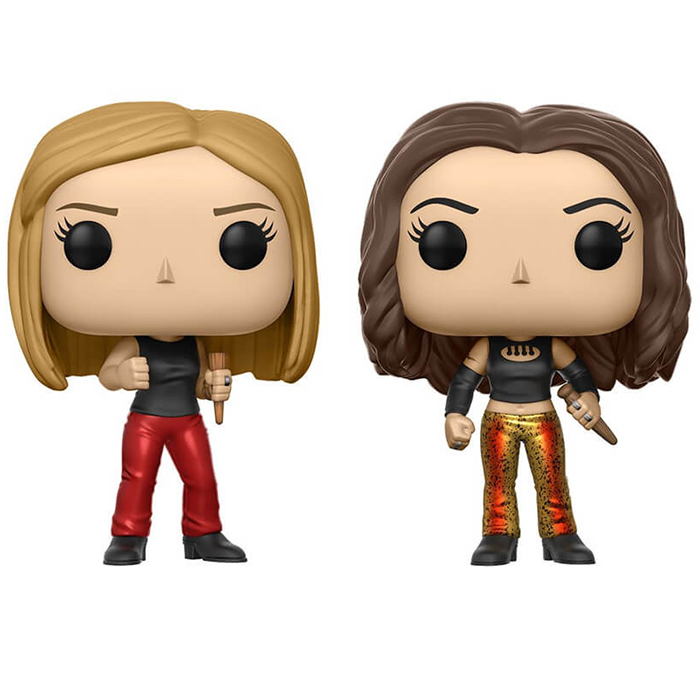 Figurines Buffy et Faith (Buffy The Vampire Slayer)
Les figurines Funko Pop Buffy et Faith (Buffy The Vampire Slayer) vous intéressent ?

Vérifier la disponibilité sur

L'élue pour vaincre les vampires
Buffy est l'héroïne de la série culte Buffy The Vampire Slayer. Cela raconte l'histoire d'une lycéenne ordinaire à qui l'on apprend un jour qu'elle a été désignée comme étant la nouvelle « tueuse », la dernière d'une lignée mythique de guerrières combattant les vampires, démons et les forces du mal. Elle se retrouve alors dotée d'une force et de facultés hors du commun qu'elle va devoir développer à l'aide d'un « watcher » sorte de guide aussi bien spirituel que physique. Alors que les tueuses sont normalement censées être solitaires, Buffy refusera cela et elle va bientôt s'entourer d'amis qui l'aideront dans sa mission tout en devant cacher la vérité à sa mère. Il n'y a normalement qu'une tueuse par génération et c'est seulement quand elle meurt qu'une autre est élue. Seulement, en fin de saison 1, Buffy meurt pendant quelques secondes avant d'être réanimée mais c'est suffisant pour qu'une autre tueuse arrive. Malheureusement, après s'être battue un temps aux côtés de Buffy, Kendra sera tuée en saison deux et c'est alors Faith qui débarque en saison 3. Beaucoup plus solitaire et extravertie, Fait va rejoindre le gang pendant un temps jusqu'à ce qu'elle tue un innocent par accident et que cela la fasse basculer vers les forces du mal.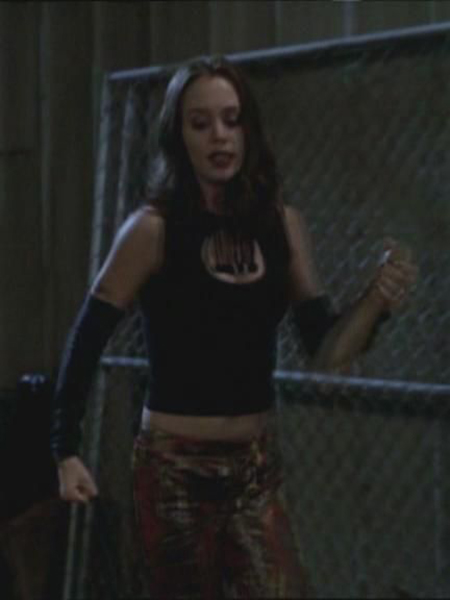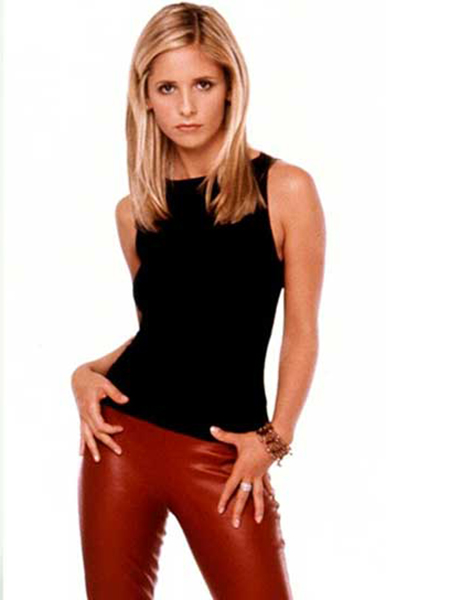 Les soeurs ennemies
Bien que Faith revienne à plusieurs reprises durant la série (en saison 4 puis en saison 7), ce n'est qu'en saison 3 qu'elle est un personnage récurrent et c'est à cette période qu'elles sont toutes les deux représentées pour ce pack exclusif pour la NYCC 2017. Buffy est plus précisément représentée durant l'un des épisodes finaux (et aussi comme on peut la voir sur de nombreuses photos promo de l'époque). Elle porte un pantalon en cuir rouge, des bottines noires et un débardeur noir assez simple. Dans sa main droite, elle tient bien sûr un de ses fameux pieux en bois et ses longs cheveux blonds entourent simplement son visage. Quant à Faith, sa tenue est plus sexy, elle porte un pantalon doré moulant avec des bottines noirs ainsi qu'un top assez court découvrant son ventre et une partie de son décolleté. Elle porte aussi des manches séparées et un pieu en bois. Enfin, au niveau de la tête, on reconnait ses longs cheveux bruns bouclés.