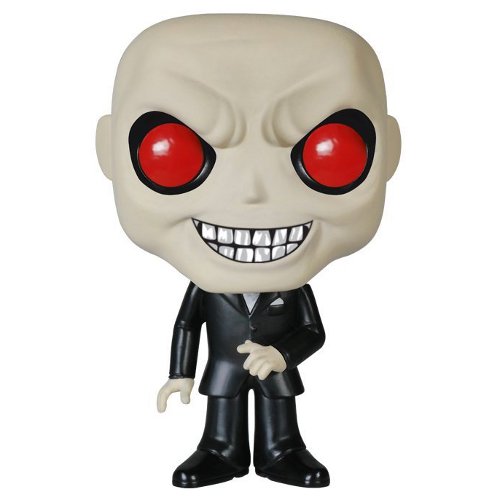 Figurine The Gentlemen (Buffy The Vampire Slayer)
La figurine Funko Pop The Gentlemen (Buffy The Vampire Slayer) vous intéresse ?
Vérifier la disponibilité sur

Les voleurs de voix
Les gentlemen sont des créatures issues de l'un des plus célèbres épisodes de la série Buffy The Vampire Slayer : Hush (saison 4). Au début de l'épisode, les gentlemen débarquent à Sunnydale pendant la nuit et emprisonnent les voix de tous les habitants dans des boîtes. Cela en fait un épisode muet (à part quelques minutes au début et à la fin) et l'un des plus originaux et réussis de la série. Giles découvrira que ce sont des méchants de contes de fées qui profitent que leurs victimes ne peuvent crier pour leur arracher le cœur. Comme la princesse du conte, Buffy devra retrouver la boîte où sont enfermées les voix, l'ouvrir pour retrouver la sienne et hurler pour tuer ces terrifiantes créatures. Si les effets spéciaux n'étaient pas toujours réussis pour les monstres de la série, ceux-ci sont particulièrement convaincants. Avec leur grand sourire figé, leurs manières de "gentlemen" et leur façon de déplacer en flottant, ils ont de quoi donner des cauchemars. De plus ils sont accompagnés de créatures en camisole de force se déplaçant comme des zombies ajoutant encore à l'atmosphère cauchemardesque.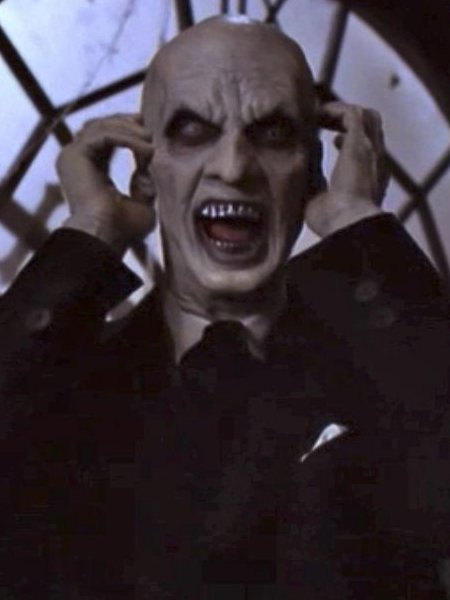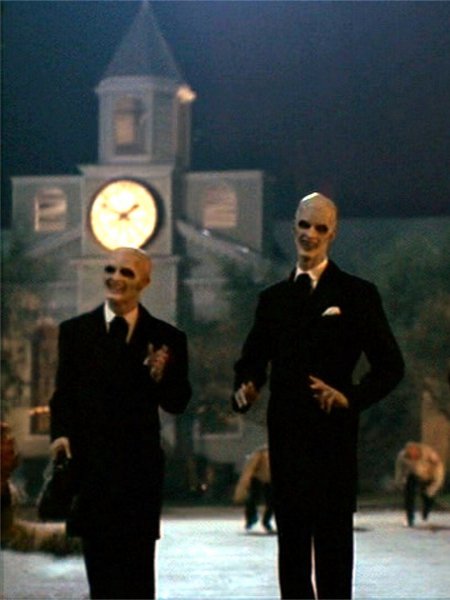 De vrais gentlemen
Si les gentlemen sont si terrifiants c'est aussi parce qu'ils ne sont pas exagérément monstrueux. Ce sont avant tout des humanoïdes et leur inhumanité est surtout marquée sur leur visage. Funko l'a d'ailleurs bien compris puisqu'ils ont choisi de dévier des habituels visages aux yeux noirs et sans bouches des figurines pop. On retrouve donc ce grand sourire figé, leurs yeux rouges, les os du crâne ainsi que la zone des sourcils proéminents rappelant un peu le physique des vampires. Mais si on les appelle les gentlemen c'est aussi parce qu'ils ont l'allure de gentlemen anglais avec leur costume noire parfaitement coupé. Enfin ils ont aussi des manières exagérément élégantes, ce qui a bien sûr été remarqué par les créateurs de la figurine qui l'ont finement retranscrit dans la position des mains des personnages.