Figurine Dark Willow (Buffy The Vampire Slayer)
La figurine Funko Pop Dark Willow (Buffy The Vampire Slayer) vous intéresse ?

Vérifier la disponibilité sur

La sorcière tourne mal
Willow est la meilleure amie de Buffy dans la série fantastique des années 90 Buffy the vampire slayer. Comme l'indique le nom de la série, Buffy est la dernière d'une lignée de guerrières aux super-pouvoirs leur permettant de combattre les démons, vampires et forces de l'ombre. La dernière en date est Buffy, une lycéenne californienne qui lorsqu'elle débarque dans la petite ville de Sunnydale, se lie d'amitié avec Willow et Xander, qui découvrent rapidement son secret et décident alors de l'aider dans sa mission. Au début de la série, Willow est une jeune fille très intelligente et studieuse mais aussi très timide, au look plutôt enfantin et avec un côté un peu naïf. Elle est aussi probablement le personnage ayant le plus progressé au cours de la série. A partir de la saison 2, elle commence à pratiquer la magie et à prendre un peu plus confiance en elle. C'est aussi à ce moment qu'elle rencontre Oz, son premier petit ami. Au cours des saisons, elle pratique la magie de plus en plus et ses pouvoirs commencent même à devenir inquiétants aux yeux de Giles et de Tara, sa nouvelle petite amie. En saison 6, cela prend encore plus d'ampleur et Tara rompt avec Willow car elle pense que celle-ci agit avec la magie comme une droguée. En fin de saison Willow s'est désintoxiquée et Tara et elle se réconcilient. Mais le lendemain matin, Tara est tuée par une belle perdue destinée à Buffy. Quand le démon que Willow invoque refuse de ramener Tara à la vie, Willow décide alors d'absorber toute la magie qu'elle peut pour venger Tara et retrouver son assassin. Cela va la lancer dans un tourbillon de désespoir qui la poussera à vouloir détruire le monde et dont seul Xander pourra la dissuader.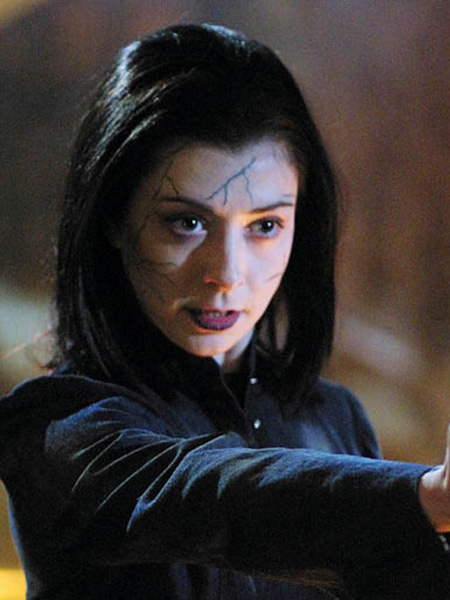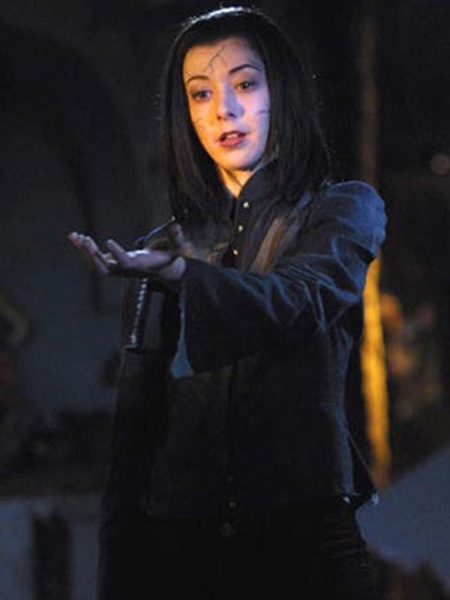 Une Willow gothique
Pour cette figurine, Funko a donc choisi de représenter Willow durant les deux derniers épisodes de la saison six quand elle a emmagasiné beaucoup trop de magie négative. Elle porte donc un pantalon noir avec un chemisier gris dont les manches s'élargissent vers le bas. Ses mains sont vers l'avant comme si elle était justement entrain de se servir de sa magie. Au niveau de la tête, ses cheveux roux sont devenus noir justement à cause de la magie et pour une fois les yeux noirs classiques des figurines pop le sont à juste titre puisqu'ils sont noirs à cause de la magie. Enfin, sur son front et ses joues, on retrouve les veines bleu foncé qui se créent sur son visage lorsqu'elle se sert de cette magie négative.