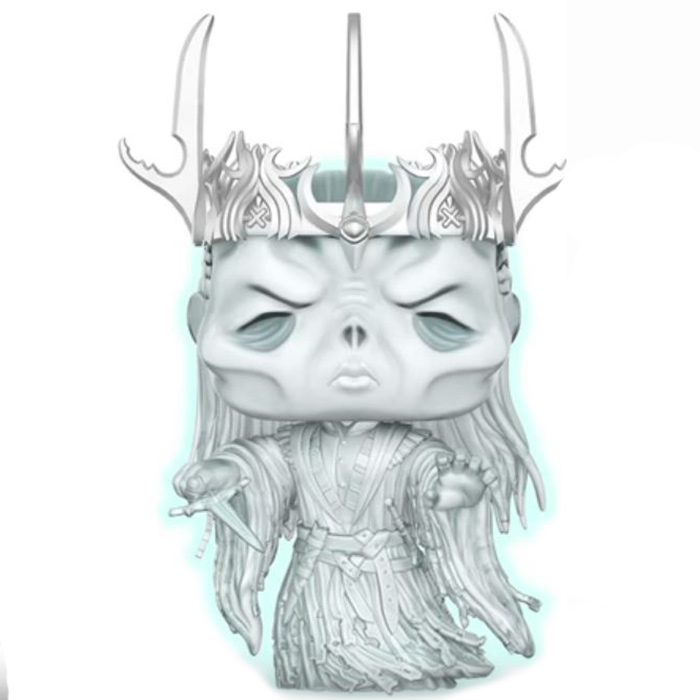 Figurine Twilight Ringwraith (The Lord Of The Rings)
La figurine Funko Pop Twilight Ringwraith (The Lord Of The Rings) vous intéresse ?

Vérifier la disponibilité sur

Le roi déchu
Le Twilight Ringwraith est un personnage que l'on rencontre dans Le Seigneur des anneaux et plus particulièrement dans le premier volet, La Communauté de l'anneau. Quand Sauron créé le fameux anneau de pouvoir, il créé aussi plusieurs autres anneaux qu'il donne aux hommes, aux nains et aux elfes pour les contrôler. Les rois humains sont ceux qui tombent le plus facilement sous son pouvoir. Ils deviennent alors des Ringwraiths, des créatures entre la vie et la mort qui sont attirées par le pouvoir de l'anneau. Ils sont en général cachés par un long manteau noir et une capuche mais quand Frodon met l'anneau, il a un aperçu du vrai visage de ces rois presque rendus en état de squelette.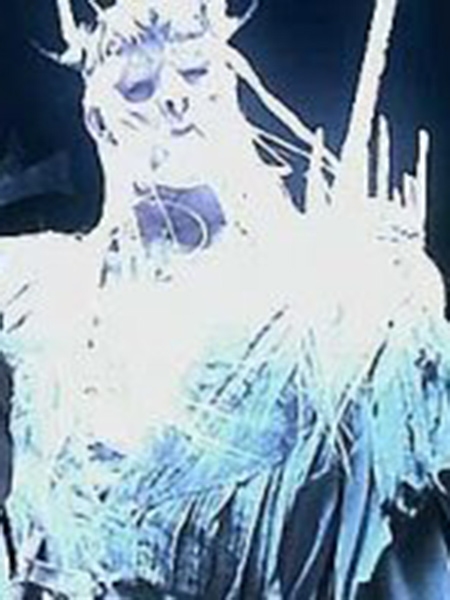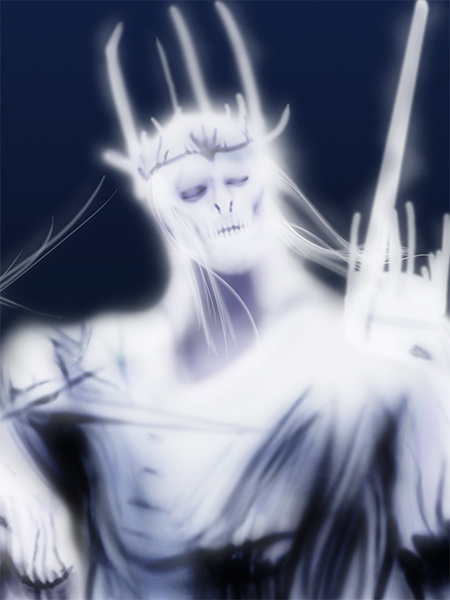 Une apparence encore plus terrifiante
L'aspect "normal" des ringwraiths ou nazguls est déjà assez terrifiant, mais quand Frodo met l'anneau, on peut se rendre compte de leur vraie apparence. Porter l'anneau donne aussi un aspect étrange et fantomatique au monde et c'est ainsi que Frodo est ici représenté. Sur son corps, on peut voir sa robe, autrefois luxueuse, tomber en lambeaux avec beaucoup de détails représentés par Funko. A sa ceinture, il porte son épée et dans sa main droite un poignard qu'il tient dans une attitude menaçante. Au niveau de la tête, bien qu'il soit encore un peu humain, il a un aspect principalement squelettique avec de simples trous à la place du nez et une ossature très marquée. Enfin, sur sa tête, il porte une impressionnante couronne en argent qui n'est pas sans rappeler le côté agressif du casque de Sauron.