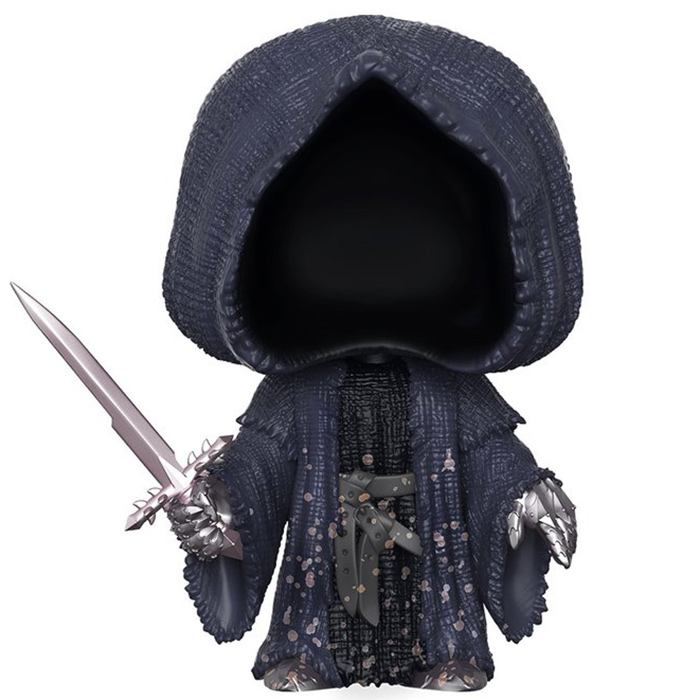 Figurine Nazgul (The Lord Of The Rings)
La figurine Funko Pop de Nazgul (The Lord Of The Rings) vous intéresse ?

Vérifier la disponibilité sur

Les anciens rois devenus des spectres
Les Nazgul sont des créatures que l'on retrouve de manière récurrente dans le Seigneur des Anneaux, la fameuse oeuvre cinématographique et littéraire d'heroic fantasy. Dans cette histoire on raconte le combat entre Sauron, le terrible seigneur du Mordor et l'alliance des peuples libres pour l'empêcher de prendre le pouvoir sur la Terre du Milieu. Des milliers d'années auparavant, Sauron avait créé des anneaux de pouvoir qu'il avait offert aux plus grands rois des principales races : neuf pour les hommes, sept pour les nains et trois pour les elfes. Mais il a aussi créé un anneau qui permettrait de tous les contrôler. Alors que les elfes résistèrent, les hommes furent corrompus par son pouvoir et les neufs rois devinrent des Nazgul, des créatures pas vraiment vivantes mais pas mortes non plus et qui ne répondent qu'au pouvoir de l'anneau. Lorsque, des milliers d'années plus tard, Sauron reprend des forces, c'est eux qu'il va envoyer à la recherche de l'anneau.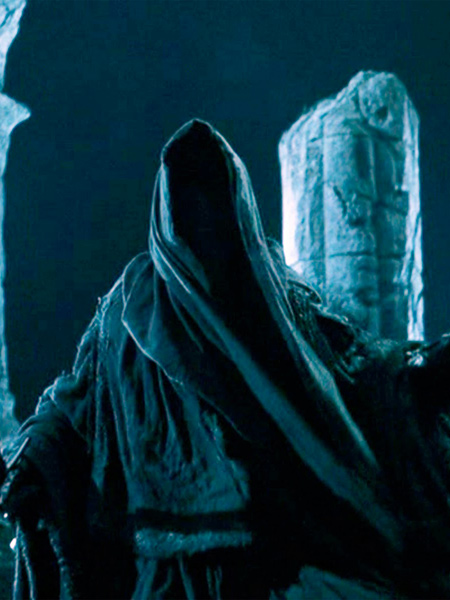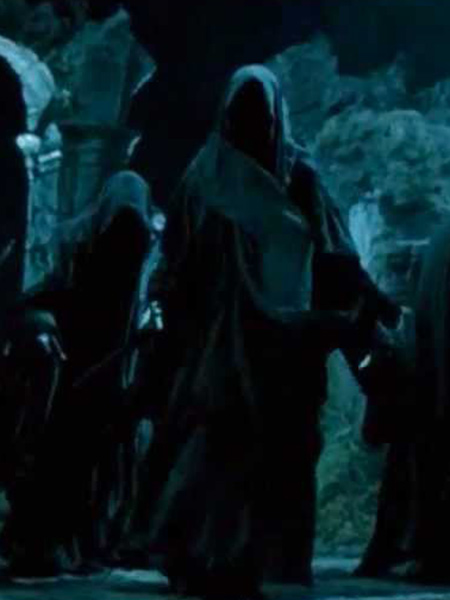 Un fantôme sans visage
Le statut des Nazgul n'est pas vraiment clair, étant des créatures quelque part entre la mort et la vie, on ne voit jamais leur corps ou leur visage, toujours caché sous une cape et capuche noire. Sous cette épaisse robe et cape noire mangée par la pourriture et la rouille, le Nazgul n'a pas de visage, juste des ténèbres. Ses mains sont aussi cachées, gantées d'une armure en métal. Dans sa main droite, il tient son épée aux détails fins et luxueux qui rappellent bien qu'avant de devenir un Nazgul, il était l'un des plus importants rois humains.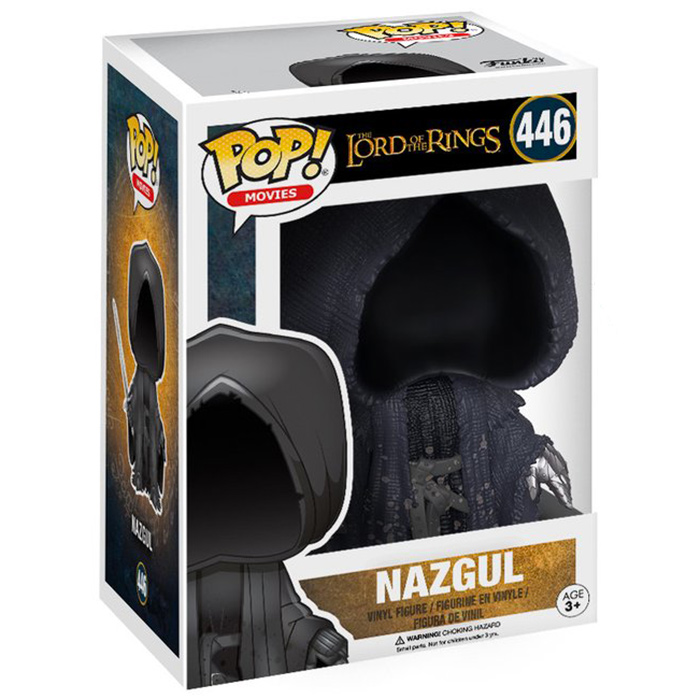 La figurine Funko Pop de Nazgul (The Lord Of The Rings) vous intéresse ?

Vérifier la disponibilité sur