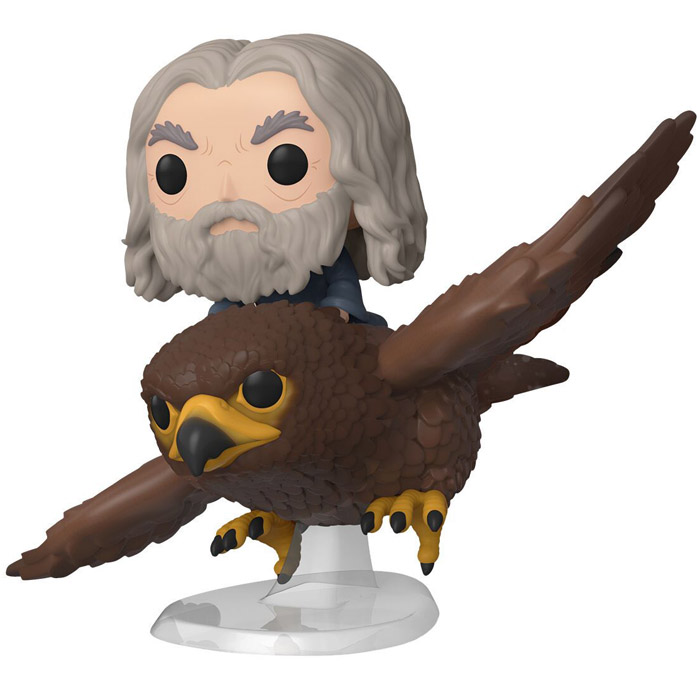 Figurine Gandalf On Gwaihir (The Lord Of The Rings)
La figurine Funko Pop Gandalf On Gwaihir (The Lord Of The Rings) vous intéresse ?

Vérifier la disponibilité sur

Le magicien blanc
Gandalf est l'un des personnages les plus puissants de l'univers du Seigneur des anneaux. C'est l'un des trois magiciens presqu'immortels restant en terre du milieu. Au début de la saga, il se rend compte que l'anneau donné à Frodo par son vieil ami Bilbo est en fait l'anneau de pouvoir de Sauron. Trop dangereux pour rester dans les mains du jeune hobbit, Gandalf incite celui-ci à l'amener à Rivendell où un conseil de toutes les races alliées décident de détruire l'anneau. C'est Frodo qui s'en chargera, étant relativement immunisé contre son pouvoir maléfique. Il sera en revanche accompagné d'une compagnie d'elfes, humains, hobbits et Gandalf. Ce dernier tombera face au Balrog mais Saruman ayant trahi, il sera ramené à la vie pour devenir le magicien blanc. A la fin, alors que Frodo, aidé de Sam, est enfin parvenu à détruire l'anneau, il est sauvé par Gandalf sur l'aigle géant Gwaihir qui avait déjà secouru ce dernier.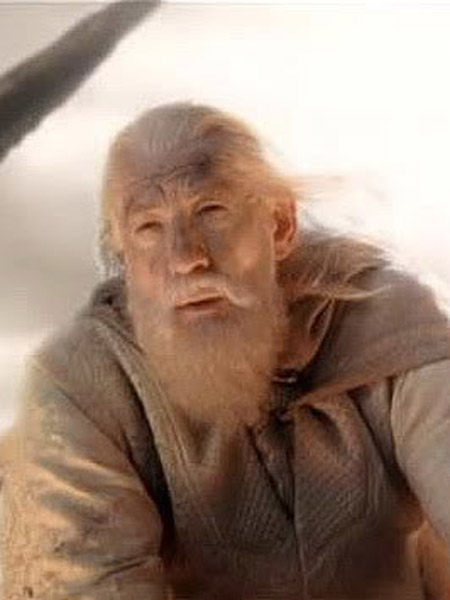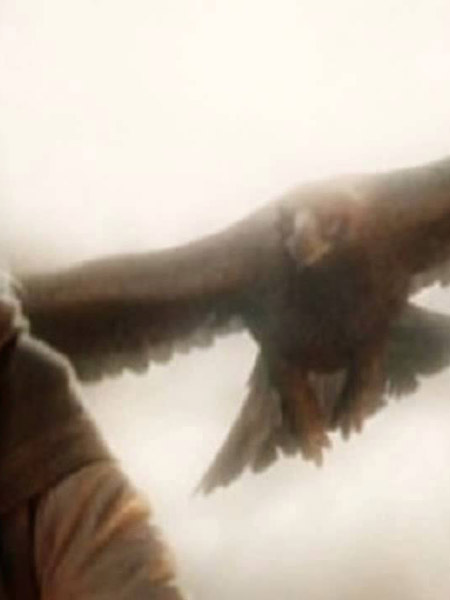 Une évasion spectaculaire
Pour cette pop rides, Gandalf est ici représenté lors de son évasion de la tour de Saruman quand il est récupéré par l'aigle Gwaihir. L'aigle géant est posé sur un socle transparent pour lui donner l'impression de voler de manière un peu penchée. Il est marron avec de grandes ailes au plumage joliment détaillé ainsi qu'un bec et des serres oranges. Gandalf est lui représenté sur son dos avec sa grande robe grise ainsi que ses cheveux et sa barbe gris clair, son visage montrant des traces évidentes de fatigue.