Figurine Dunharrow King (The Lord Of The Rings)
La figurine Funko Pop Dunharrow King (The Lord Of The Rings) vous intéresse ?

Vérifier la disponibilité sur

Le roi maudit
Le Dunharrow King est un personnage de la trilogie littéraire et cinématographique du Seigneur des Anneaux. C'est le roi d'un peuple qui avait juré fidélité à Isildur, l'ancêtre d'Aragorn. Ils avaient juré de se battre à ses côtés contre Sauron mais quand le moment vint, ils décidèrent de fuir dans les montagnes. Isildur les maudit alors, les condamnant à devenir des sortes de spectres, ni vivants ni morts. Quand l'armée se regroupe pour combattre à nouveau les armées de Sauron, Aragorn décide d'aller leur demander leur aide. S'ils combattent les orcs à leurs côtés, Aragorn les libérera, leur permettant enfin de reposer en paix.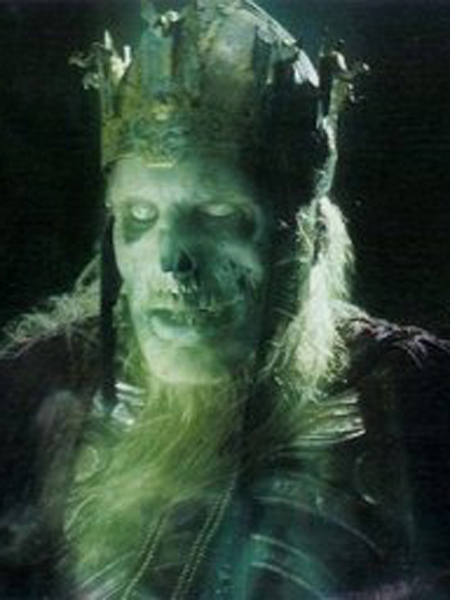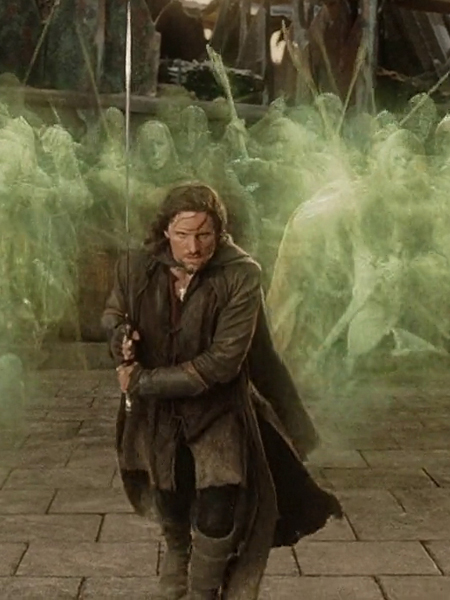 Un zombie terrifiant
Funko a donc représenté le Dunharrow King avec cette couleur verte légèrement translucide qui laisse apparaitre son squelette blanch en dessous. Il porte une longue robe rouge avec une cote de maille et le tout avec de jolis motifs brodés dessus. Au niveau de la tête, on peut voir comme des traces de moisissure sur son visage, ainsi que la couronne sur sa tête, porte des traces de vers de gris. Enfin, il tient son épée dans la main, la poignée visible par transparence à travers sa main.