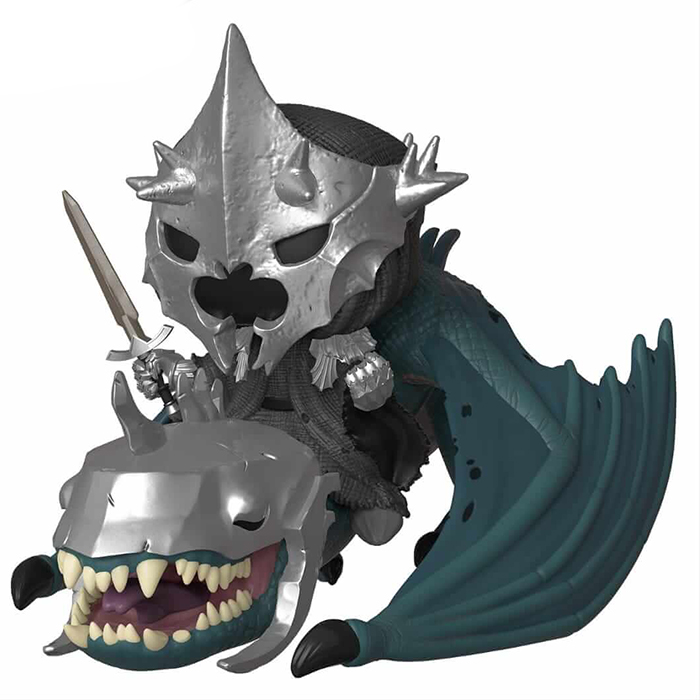 Figurines Witch King On Fellbeast (The Lord Of The Rings)
Les figurines Funko Pop Witch King On Fellbeast (The Lord Of The Rings) vous intéressent ?

Vérifier la disponibilité sur

Aucun homme ne peut le tuer
Le Witch King est l'un des plus dangereux ennemis de l'alliance des hommes, elfes et nains dans les films Le Seigneur Des Anneaux après Sauron lui-même. En effet le Witch King d'Angmar est l'un des neuf rois auxquels Sauron a offert des anneaux de pouvoir afin de les soumettre à son pouvoir en créant par la suite le fameux anneau unique. Mais le Witch King était, comme son nom l'indique, un roi sorcier et il devint l'un des plus fidèles et dangereux Nazgul aux ordres de Sauron. C'est lui qui blesse gravement Frodo alors que celui-ci est en chemin vers Rivendell avec Aragorn et les autres hobbits. Et lors de la bataille finale à Minas Tirith, il va combattre et blesser mortellement le roi Theoden avant de combattre et d'être enfin tué par Eowyn. Le roi sorcier se déplaçait sur le dos de créatures volantes faisant un peu penser à des dragons mais dont l'apparence était terriblement dégradé et déformé comme tout ce qui est sous le pouvoir de Sauron.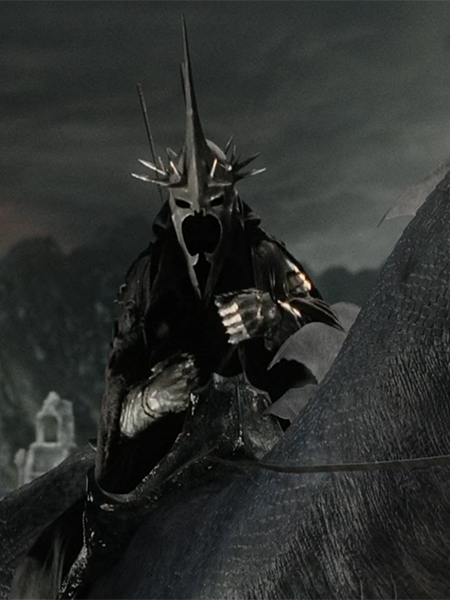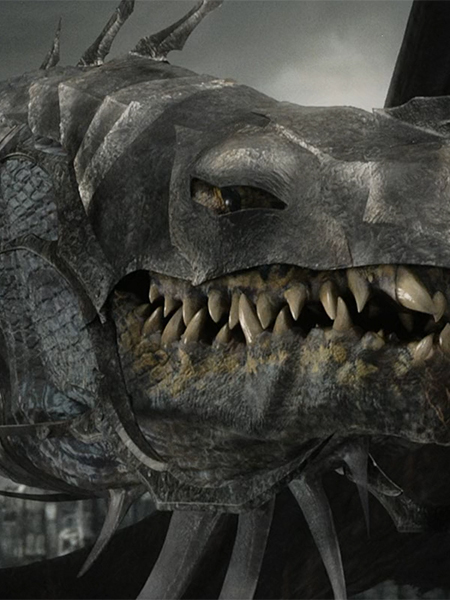 Un duo pas très charmant
Pour cette nouvelle pop rides, le witch king est donc représenté sur le dos de cette fameuse fellbeast. Il porte, comme toujours, une robe noire à l'allure très abimée et dont les bords sont déchirés. Etant devenu une sorte de spectre, aucune partie de son corps n'est visible et son visage est caché par cette sorte de couronne masque argentée aux traits coupants et agressifs. Il porte des armures métalliques au niveau des mains et tient son épée de la main droite. La bête est elle posée au sol avec ses ailes vertes repliées et posées sur les côtés et sa tête avec la gueule ouverte lui donnant l'air un peu idiot de certains orcs. La bête porte aussi une casque métallique sur la tête.