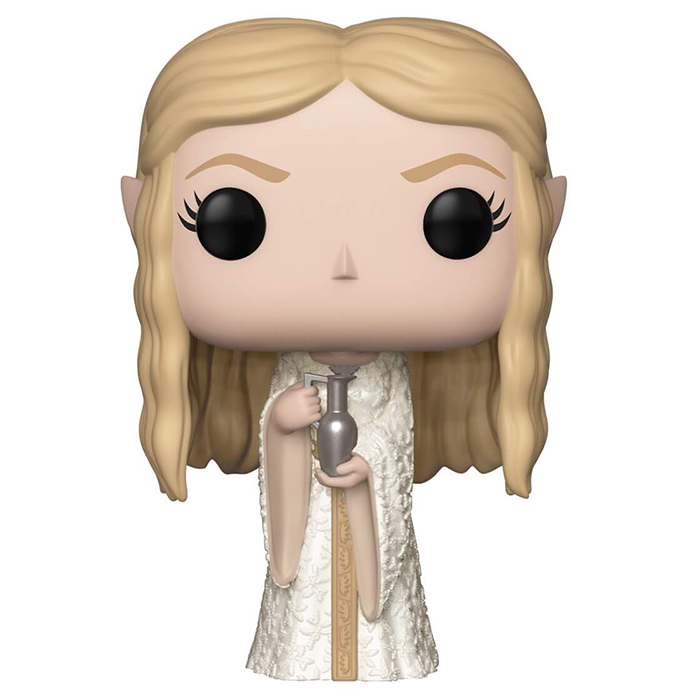 Figurine Galadriel (The Lord Of The Rings)
La figurine Funko Pop Galadriel (The Lord Of The Rings) vous intéresse ?
Vérifier la disponibilité sur

La plus puissante des elfes
Galadriel est l'un des personnages importants de la trilogie littéraire et cinématographique Le Seigneur Des Anneaux. Galadriel est une elfe et la grand-mère d'Arwen. Ce qui fait d'elle l'une des plus anciennes et plus puissantes elfes de la Terre du Milieu. Elle est l'un des trois à posséder un anneau de pouvoir offert par Sauron, et, contrairement aux hommes, elle est parvenue à résister à son attraction maléfique. Elle va recueillir la communauté de l'Anneau pendant le premier livre/film dans son domaine de la Lothlorien, après que ceux-ci aient perdu Gandalf dans la Moria. Elle va leur offrir à tous des cadeaux qui les aideront plus tard dans leur quête et convaincre Frodo qu'il doit continuer seul car les autres seront forcément attirés par le pouvoir de l'anneau à un moment.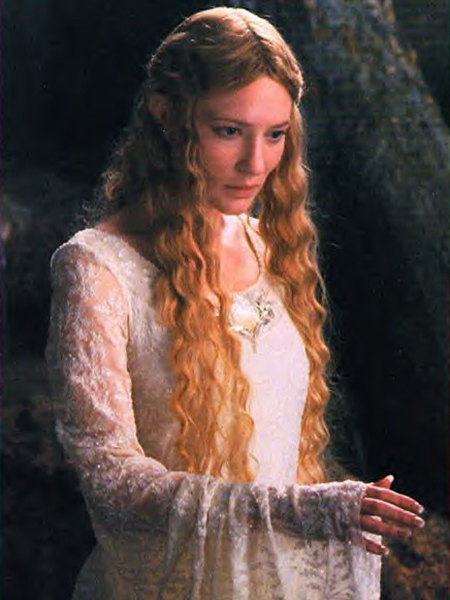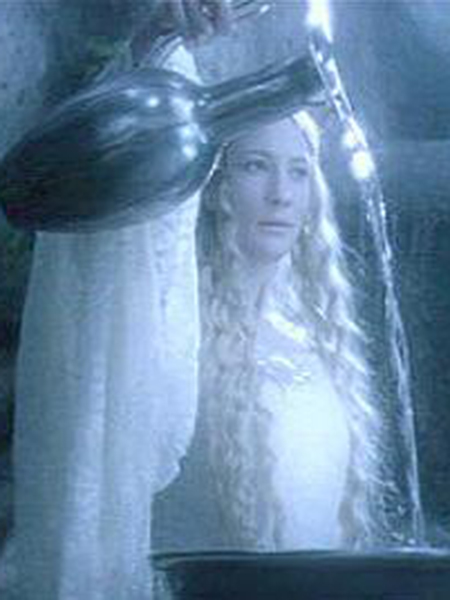 Un personnage mystérieux
Galadriel est ici représentée avec la robe qu'elle porte dans la scène où elle parle en privé à Frodo et teste sa résistance à l'anneau. C'est une longue robe blanche brodée avec de longues manches et une simple bande dorée sur le devant. Elle tient le vase argenté permettant de verser de l'eau dans un bassin magique et l'ensemble est très finement reproduit. Au niveau de la tête, on retrouve ses longs cheveux blonds retenus partiellement en arrière par de simples nattes, à la mode elfique.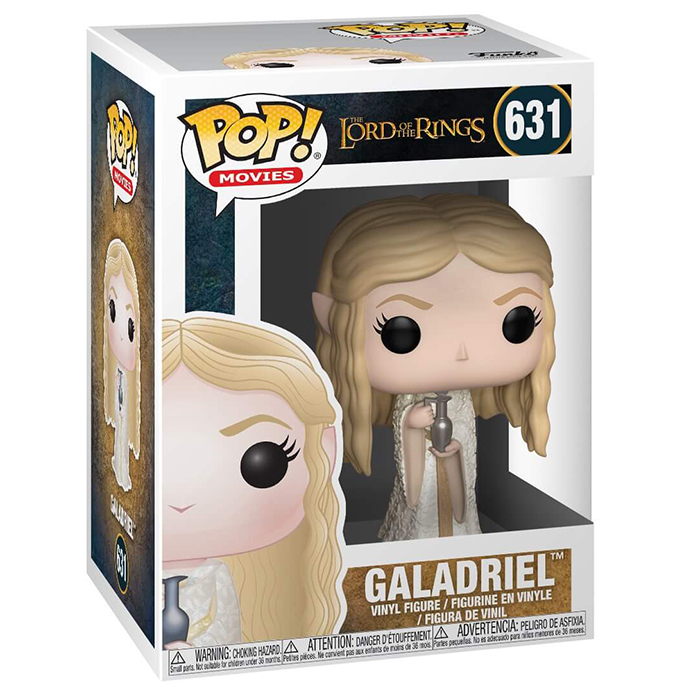 La figurine Funko Pop Galadriel (The Lord Of The Rings) vous intéresse ?
Vérifier la disponibilité sur

Trouvable également ici :

13.90 €
Voir l'offre