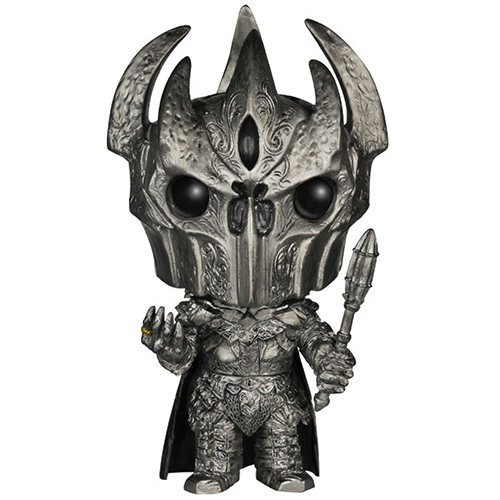 Figurine Sauron (The Lord Of The Rings)
La figurine Funko Pop de Sauron (The Lord Of The Rings) vous intéresse ?

Vérifier la disponibilité sur

Sauron Le nécromancien
Sauron est un personnage de la trilogie cinématographique "Le Hobbit" de Peter Jackson. Mais avant ça, il est surtout le méchant "suprême" de la trilogie "Le Seigneur Des Anneaux" de J.R.R Tolkien, et des films de Peter Jackson qui en sont l'adaptation. Dans les films "Le Hobbit", la présence de Sauron est secondaire et prendra bien sûr toute son importance dans "Le Seigneur Des Anneaux". Au départ, Sauron est un Valar forgeron, sorte d'ange ou de divinité de La Terre Du Milieu, qui fût corrompu par Morgoth. Il décida alors de créer les anneaux de pouvoir : 9 pour les hommes, 7 pour les nains, 3 pour les elfes et un anneau unique qui lui permettrait d'obtenir le pouvoir ultime. Mais suite à une longue guerre, Isildur, ancêtre d'Aragorn, parvient à lui prendre son anneau et Sauron perd une grand partie de son pouvoir, devenant une sorte d'esprit sans corps. Il se réfugie alors dans la forteresse abandonnée de Dol-Guldur et devient le Nécromancien. Dans "Le Hobbit", quand une activité suspecte et malsaine se fait ressentir dans la forêt entourant Dol-Guldur, Gandalf abandonne les nains un moment et décide d'aller y enquêter. C'est ainsi qu'il découvre que le fameux Nécromancien était en fait Sauron et qu'il commence à reprendre du pouvoir avec l'aide de ses Nazgûls, les 9 rois humains qu'il a corrompus avec ses anneaux.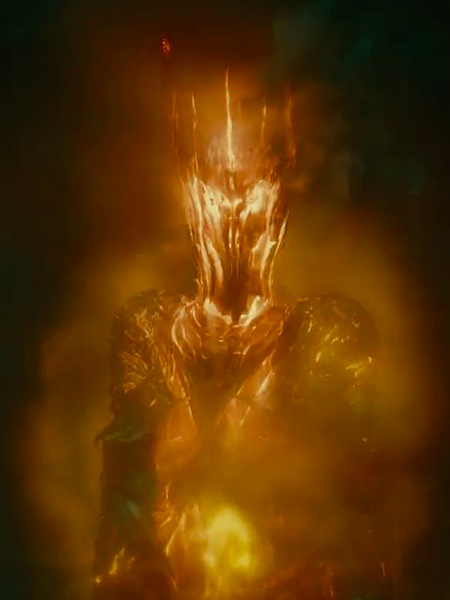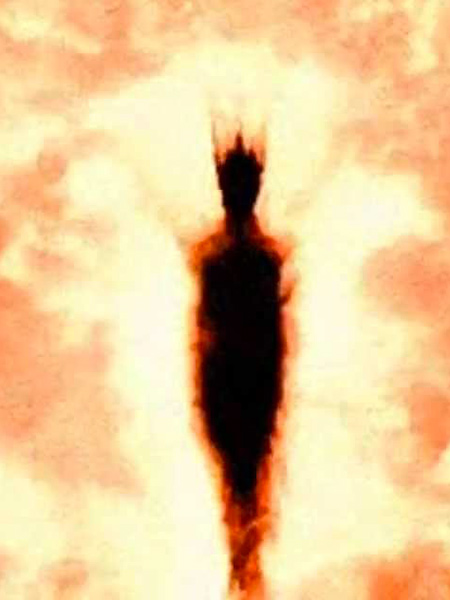 Sauron en armure
Si dans "Le Hobbit", Sauron n'a plus de forme physique, il arrive tout de même à projeter une version de lui sous la dernière forme qu'il a eu, c'est à dire en armure. On peut aussi deviner sa silhouette dans les flammes à Dol Guldur. C'est donc dans cette version que Funko l'a représenté. Et c'est d'ailleurs aussi celle que l'on voit dans le prologue du Seigneur Des Anneaux, racontant le combat contre Isildur. Il porte donc une armure métallique complète riches en détails finement reproduits par Funko. Sauron faisait au départ partie des divinités elfiques, il n'est pas étonnant d'y retrouver leur style. L'élément le plus marquant en est le casque avec ces pointes ressemblant à des cornes et ce dessin du visage faisant penser à un squelette. Les gros yeux ronds typiques des figurines pop lui donnent cependant un côté plus mignon qu'il n'est censé l'être. Enfin, il porte bien sûr sa lance de la main gauche et son anneau doré à la main droite.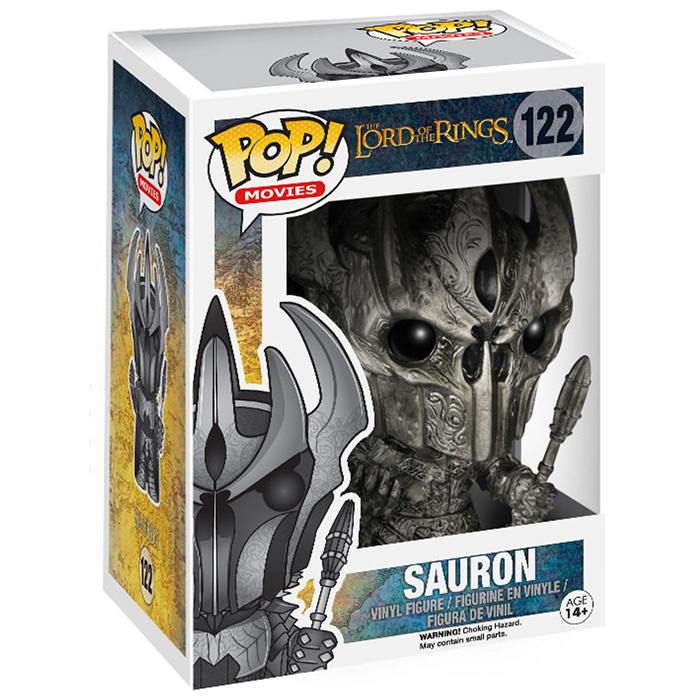 La figurine Funko Pop de Sauron (The Lord Of The Rings) vous intéresse ?

Vérifier la disponibilité sur