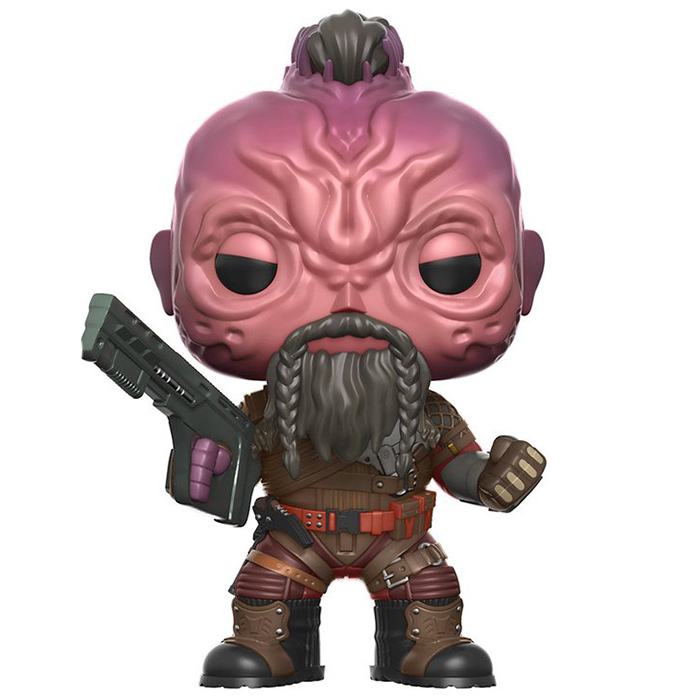 Figurine Taserface (Guardians Of The Galaxy Vol. 2)
La figurine Funko Pop Taserface (Guardians Of The Galaxy Vol. 2) vous intéresse ?

Vérifier la disponibilité sur

Taserface le traitre
Taserface est un personnage important des Gardiens de la Galaxie vol. 2, le deuxième opus du film du fameux film des studios Marvel. Dans le premier film, un solide groupe s'était formé autour de Peter Quill/Star Lord après qu'ils aient sauvé la galaxie ensemble. Dans le deuxième film, Peter Quill, Gamora, Drax, Rocket et Groot repartent pour de nouvelles aventures et vont devoir affronter de nouveaux méchants. Il y aura notamment Taserface, membre de l'équipe de ravageurs dont faisait partie Peter Quill qui a trahi son chef Yondu et pris le pouvoir sur le vaisseau. Celui ci est particulièrement stupide mais aussi particulièrement fort. On ne sait pas encore ce qui va l'amener à confronter le groupe de héros mais il n'y aucun doute sur leur future confrontation.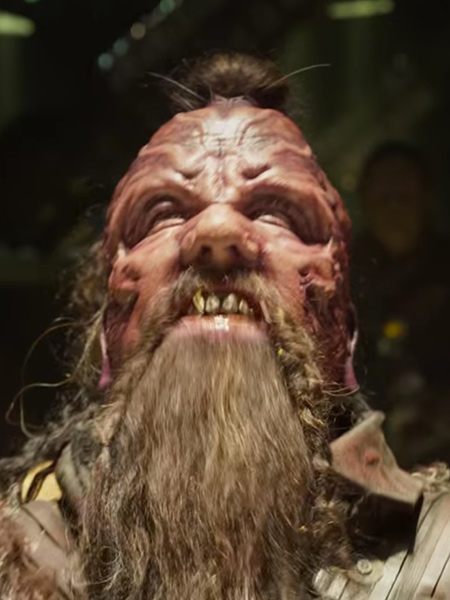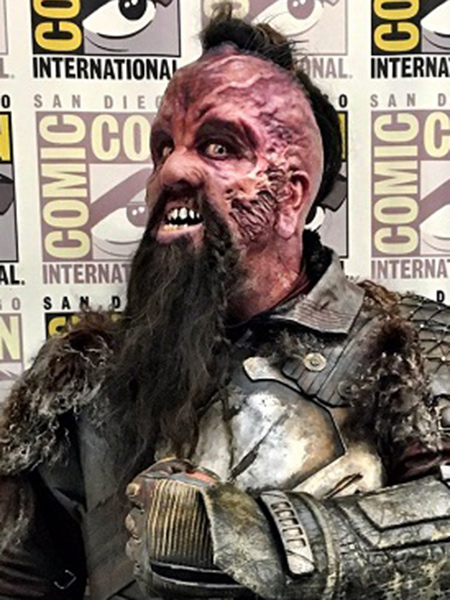 Un cowboy de l'espace
Cette figurine de Taserface est particulièrement détaillée et en fait probablement l'une des plus réussies de cette série. On y retrouve ce costume aux dominantes de marron et constitué de nombreuses attaches et harnais en cuir lui donnant un peu l'allure d'un cowboy de l'espace. Mais il porte aussi des éléments plus futuristes rappelant où et quand se déroule réellement le film comme cette armure de métal sur le torse ou son arme impressionnante. Au niveau de la tête, on retrouve bien cette peau rose et fripée ainsi que cette barbe patiellement nattée et grises ainsi que ses cheveux sortant d'un étrange trou sur le dessus de sa tête. Ses yeux et les plis au dessus accentuent ce côté agressif du personnage.