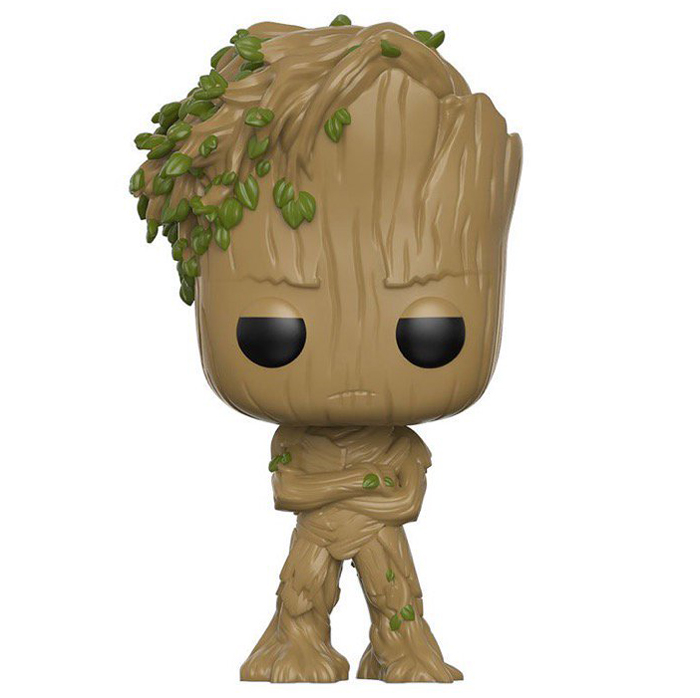 Figurine teenage Groot (Guardians Of The Galaxy Vol. 2)
La figurine Funko Pop teenage Groot (Guardians Of The Galaxy Vol. 2) vous intéresse ?

Vérifier la disponibilité sur

Groot est fâché
Groot est l'un des personnages principaux de la licence Guardians Of The Galaxy et l'un des préférés des fans. Ayant rejoint le groupe de Peter Quill avec son accolyte de toujours Rocket Racoon pour sauver la galaxie, il se sacrifie à la fin du premier film pour sauver ses nouveaux amis. Heureusement, Groot étant une sorte d'arbre anthropomorphe, il reste quelques branches de lui que Rocket replante dans un pot, ce qui donne naissance à un nouveau bébé Groot. Dans le deuxième, il est toujours enfant mais suit de même le groupe dans ses missions. Quand leur vaisseau est attaqué, ils sont aidés par Ego, un homme se présentant comme le père de Peter Quill. Lui, Gamora et Drax le suivent sur sa planète pendant que Rocket et Groot réparent le vaisseau. C'est alors qu'ils sont kidnappés par l'équipe de Yondu qui organise une mutinerie peu après, faisant de lui un prisonnier auprès de Rocket et Groot.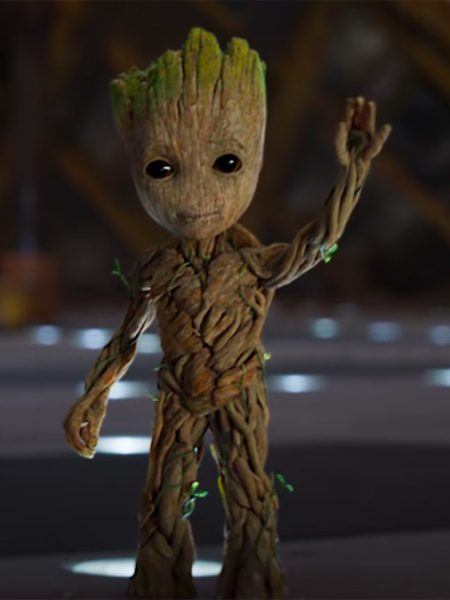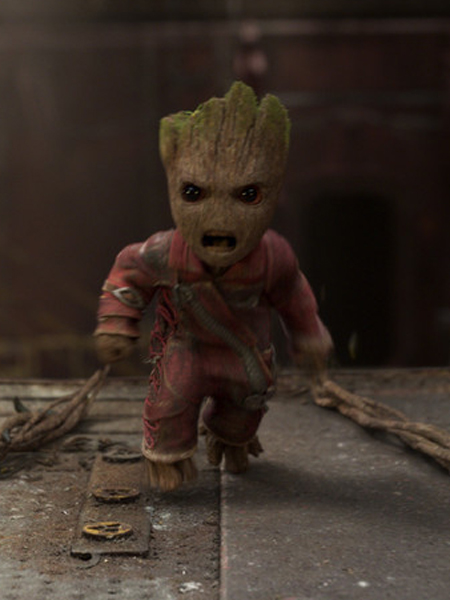 Une colère adorable
Pour cette figurine exclusive à Amazon, Groot est représenté sous sa forme enfant et croisant les bras sur sa poitrine avec un air grognon. Sur son corps d'arbre humanoïde, on retrouve bien ce motif d'écorce joliment représenté avec quelques feuilles par ci par là. Ce qui fait le côté amusant de cette figurine, c'est l'amas de branches sur le dessus de sa tête et retombe sur son front pour donner l'impression d'une mèche de cheveux à la mode emo qui lui donne un peu l'air d'un adolescent grognon.