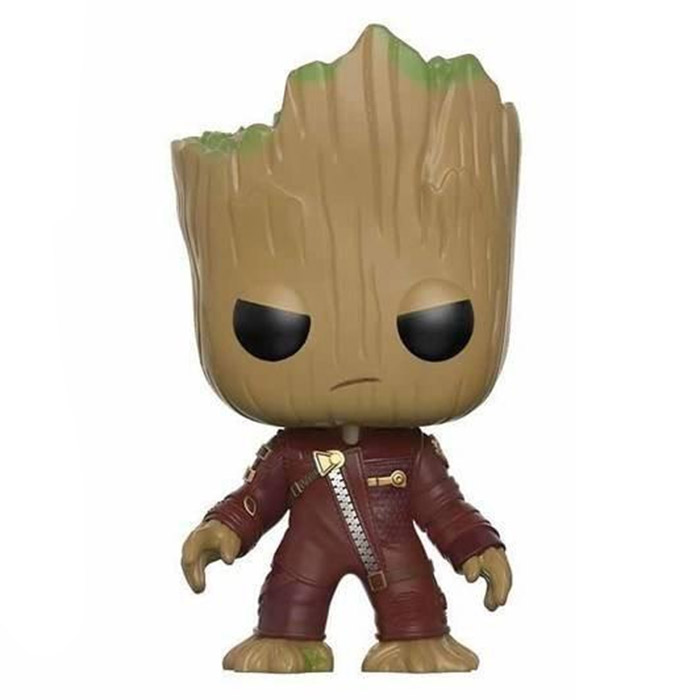 Figurine angry Groot (Guardians Of The Galaxy Vol. 2)
La figurine Funko Pop angry Groot (Guardians Of The Galaxy Vol. 2) vous intéresse ?

Vérifier la disponibilité sur

Groot n'est pas content
Groot est, malgré sa toute petite taille, l'un des personnages principaux du film Les Gardiens De La Galaxie Vol. 2 et l'un des préférés du public. A la fin du premier film, Groot le grand arbre anthropomorphe se sacrifiait pour sauver ses amis lors du crash de leur vaisseau. Mais Rocket ayant récupéré quelques unes de ses pousses, on a pu voir qu'un nouveau bébé Groot commençait à repousser. Dans le deuxième film, Groot est sorti de son pot mais il est encore très jeune. Au début de l'histoire Peter Quill se retrouve nez à nez avec son père qu'il n'avait jamais connu et lui, Drax et Gamora décident de l'accompagner sur sa planète. Pendant ce temps, Groot reste avec Rocket pour réparer leur vaisseau qui s'est écrasé. Malheureusement ils sont attaqués et fait prisonniers par Yondu, l'ex-employeur de Peter Quill, qui ne l'a jamais pardonné pour sa trahison. Mais il y a une mutinerie sur son vaisseau et il se retrouve prisonnier avec Rocket. Ils devront alors compter sur Groot, qui passe facilement inaperçu, pour parvenir à s'échapper.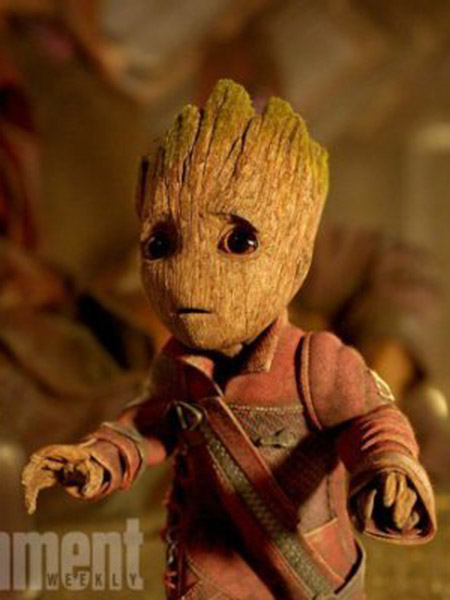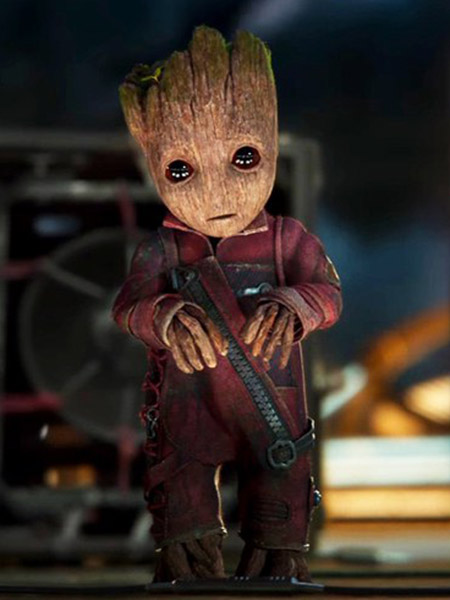 Groot en animal de compagnie
Pour cette figurine exclusive aux boutiques Walmart, Funko a représenté Groot avec la petite combinaison rouge que lui font porter les membres de l'équipage de Yondu qui le trouvent mignon et amusant. Celle-ci est donc en cuir rouge avec de nombreux détails de texture ainsi qu'une grande fermeture éclair en travers du torse. Au niveau de la tête, on peut voir que Groot n'est pas très content d'être exposé comme un animal de cirque : ses yeux sont à moitié fermés et sa bouche est représentée avec une moue plus qu'agacée.