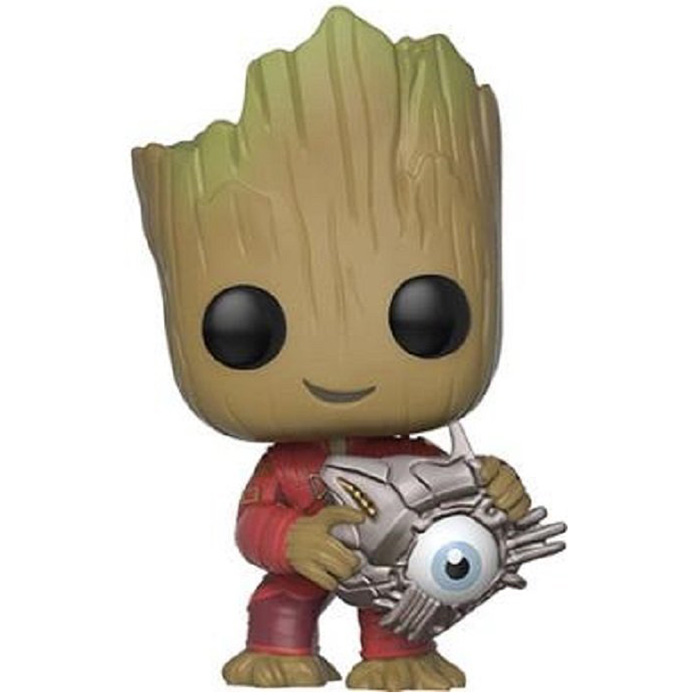 Figurine Groot with cyber eye (Guardians Of The Galaxy Vol. 2)
La figurine Funko Pop Groot with cyber eye (Guardians Of The Galaxy Vol. 2) vous intéresse ?

Vérifier la disponibilité sur

Un tout jeune Groot
Groot est l'un des personnages principaux de la saga Guardians Of The Galaxy des studios Marvel. Ces films mettent en scène une équipe très hétéroclite composée de différentes espèces ainsi que de mercenaires et autres chasseurs de primes qui se retrouvent un peu par hasard à sauver la galaxie. Groot était un grand arbre anthropomorphe dans le premier film, mais après s'être sacrifié pour sauver ses amis, Son ami Rocket a récupéré quelques unes de ses pousses pour créer un nouveau tout jeune Groot. Dans le deuxième film, quand Peter Quill rencontre le père qu'il n'avait jamais connu, lui, Gamora et Drax le suivent pour découvrir sa planète. Pendant ce temps Rocket et Groot restent sur la planète où ils s'étaient écrasés, pour réparer le vaisseau. Mais ceux-ci sont attaqués par l'ancien patron de Peter Quill, Yondu, qui n'a toujours pas digéré sa trahison. Seulement son équipage, le trouvant trop gentil, se mutine et il se retrouve lui aussi prisonnier. Et il va donc devoir faire équipe avec Groot et Rocket pour s'échapper.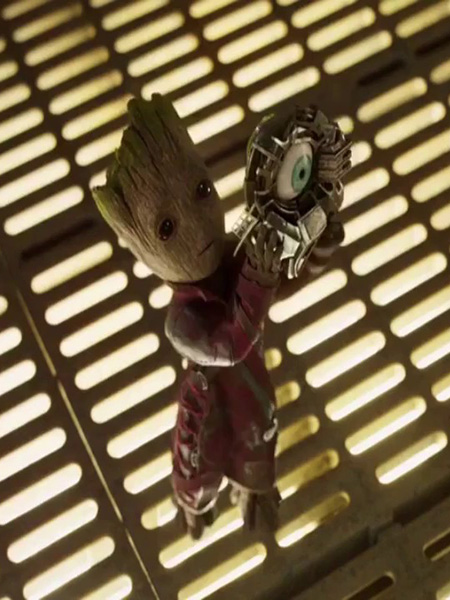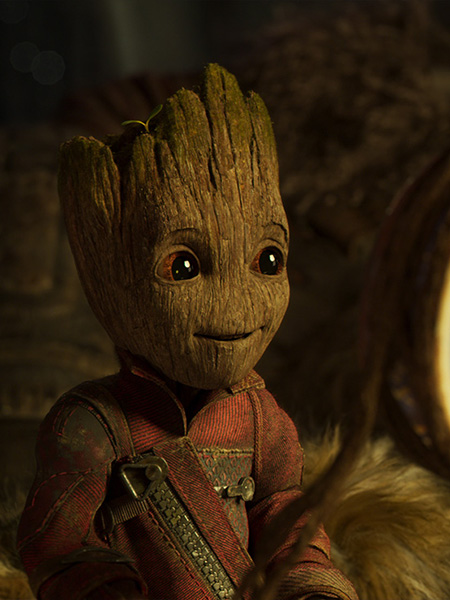 De bonnes intentions
Pour cette figurine exclusive aux magasins FYE, Funko a représenté Groot dans l'une des scènes les plus drôles du film quand Yondu et Rocket lui demandent d'aller chercher un objet précis pour pouvoir s'échapper et que Groot leur ramène tout ce qu'il trouve sauf cet objet. Il est ici représenté portant un oeil cybernétique appartenant à l'un des membres d'équipage. Il porte aussi la tenue rouge que les membres d'équipage lui font porter pour s'amuser. Au niveau de la tête, on retrouve cette forme si caractéristique se terminant par des petits morceaux de mousse.