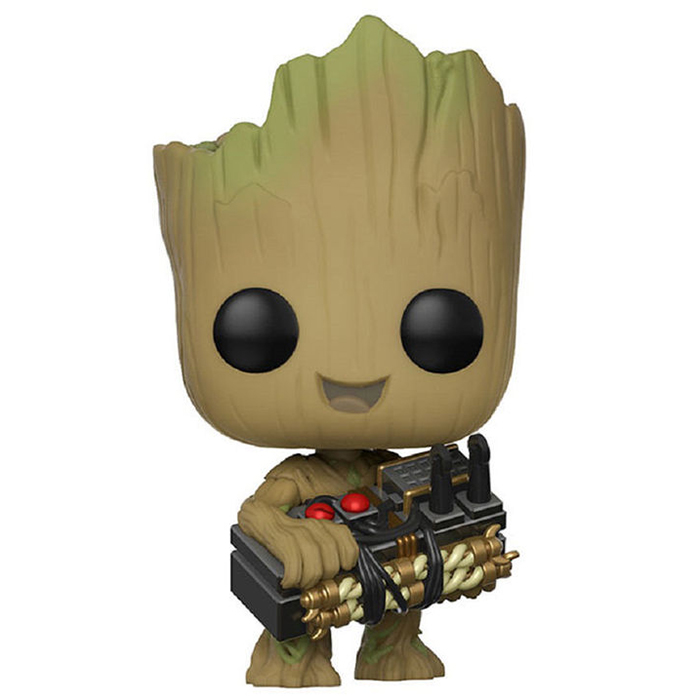 Figurine Groot with bomb (Guardians Of The Galaxy Vol. 2)
La figurine Funko Pop Groot with bomb (Guardians Of The Galaxy Vol. 2) vous intéresse ?

Vérifier la disponibilité sur

Des difficultés de communication
Groot est l'un des personnages les plus populaires de la série de films Les Gardiens De La Galaxie des studios Marvel. Sorte d'arbre vivant anthropomorphe ne s'exprimant qu'avec une seule phrase "I am Groot", Groot est l'associé du chasseur de primes Rocket, un raton laveur génétiquement modifié. Dans le premier film, ils se retrouvent tous deux associés à Peter Quill, Gamora et Drax pour sauver une planète et Groot se sacrifie pour tous les sauver. Heureusement Rocket récupère une petite pousse et parvient à la replanter pour faire pousser un nouveau Groot. Dans le deuxième film, Groot a déjà un peu grandi mais il reste encore bébé et ne comprend pas toujours très bien ce qu'on lui demande, ce qui ne facilite pas les choses quand Rocket se retrouve prisonnier avec Yondu et qu'ils besoin de son aide pour s'échapper. Pourtant, à la fin du film quand ils besoin de son aide pour détruire la planète du père de Peter qui se révèle maléfique, ils pourront compter sur lui.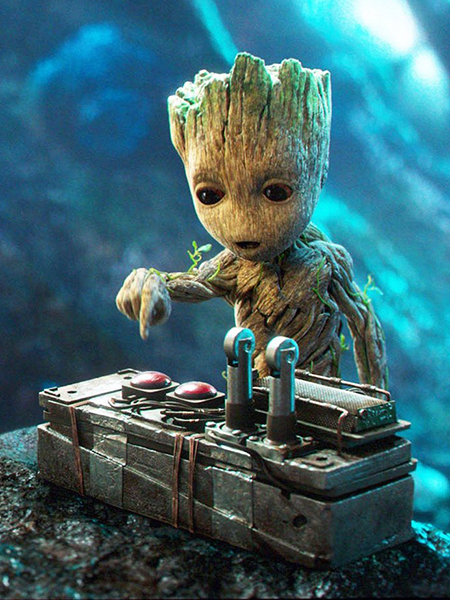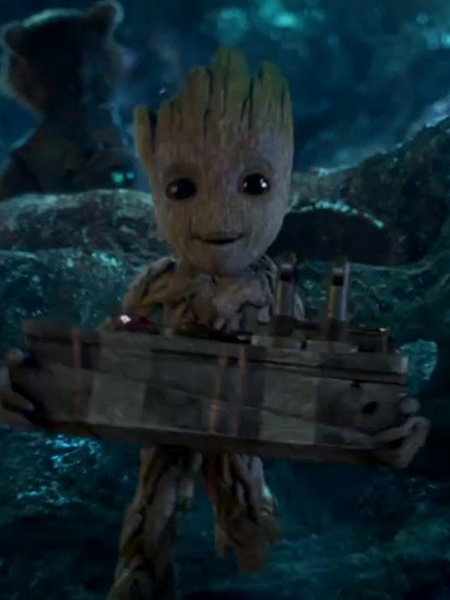 Un adorable petite destructeur
Cette figurine exclusive aux magasins Toys'r Us représente Groot quand Rocket lui donne une bombe qu'il est le seul à pouvoir aller placer dans une étroite faille au coeur d'Ego la planète vivante. On retrouve donc Groot avec son corps composé de branches et de sorte de lianes entremêlées formant des bras et des jambes. Au niveau de la tête, étant son grand sourire, on peut voir qu'il n'est pas franchement inquiet à l'idée de devoir porter une bombe. Enfin, dans ses mains il tient donc la bombe avec les différents éléments très finement représentés, notamment ce fameux bouton rouge auquel il ne doit surtout pas toucher.