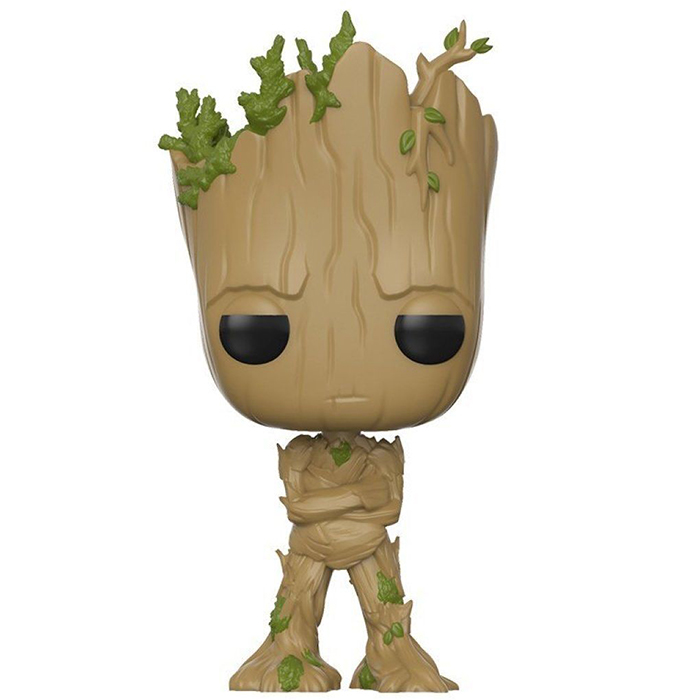 Figurine Teenager Groot (Guardians Of The Galaxy Vol.2)
La figurine Funko Pop Teenager Groot (Guardians Of The Galaxy Vol.2) vous intéresse ?

Vérifier la disponibilité sur

Des années difficiles
Groot est l'un des personnages principaux des films Guardians of the Galaxy, les films inspirés des célèbres comics de l'univers Marvel. Dans le premier film, il forme un duo de chasseurs de prime avec Rocket, un raton laveur modifié génétiquement. Groot est une sorte d'arbre anthropomorphe intelligent ayant la possibilité d'agrandir ses membres fait de branches d'arbre à volonté. A la fin du premier film, il se sacrifie pour sauver ses amis en les entourant de ses bras. Il meurt mais Rocket récupère plusieurs des ses pousses et arrive à faire pousser un autre Groot. De ce fait, dans le deuxième film est un enfant qui semble arriver à l'adolescence et, pour cette raison, a tendance à se comporter de façon un peu capricieuse et grognon.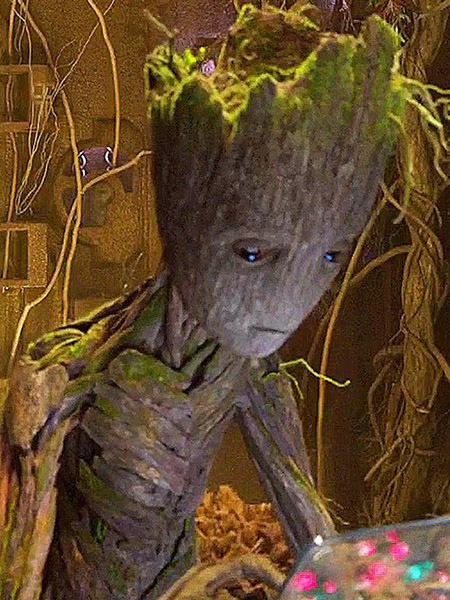 Un vrai adolescent
Funko a donc représenté Groot en version adolescente. Il se tient debout avec les bras croisés dans une posture fâchée. On peut voir des pousses sur ses jambes, ses bras et son torse ainsi qu'une texture bois très bien représentée. Au niveau de la tête, il arbore aussi une expression agacée et sur le dessus de sa tête, on peut voir des pousses vertes ainsi que de la mousse.