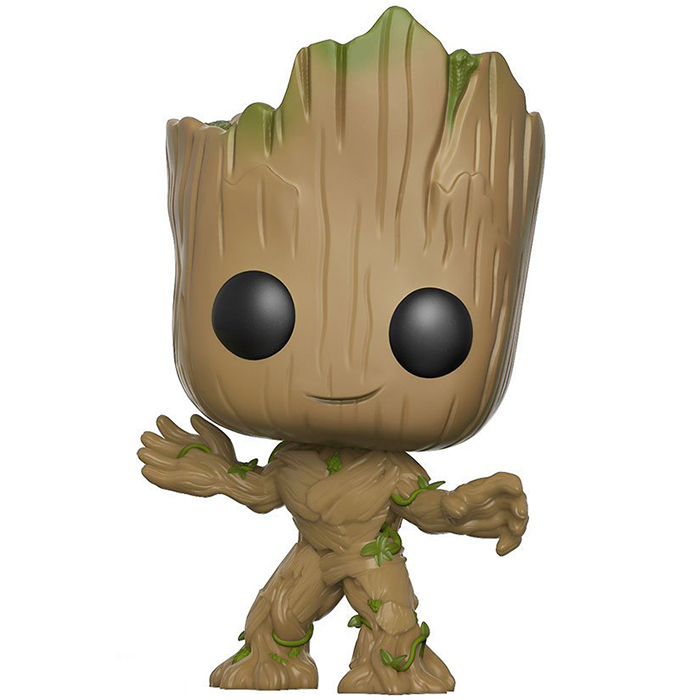 Figurine Groot 25 cm (Guardians Of The Galaxy Vol. 2)
La figurine Funko Pop Groot 25 cm (Guardians Of The Galaxy Vol. 2) vous intéresse ?

Vérifier la disponibilité sur

Un personnage encore jeune
Groot est l'un des personnages principaux de la série de films Les Gardiens De La Galaxie. Après s'être sacrifié pour sauver ses amis Peter Quill, Rocket, Drax et Gamora à la fin du premier film, une petite "pousse" de lui est sauvegardé et replanté par Rocket et cela donne naissance à un tout petit bébé Groot. Au début du deuxième film, il a déjà un peu grandi mais reste une version encore petite et très jeune de son personnage du premier film. Dans ce deuxième opus, alors que le groupe tente d'échapper à un groupe de clients avec qui les choses se sont mal passées, ils sont aidés par un étrange personnage qui se présente comme étant Ego, le père de Peter Quill. Pendant que Peter et Gamora le suivent sur sa planète, Rocket et Groot restent pour réparer le vaisseau mais malheureusement ils sont attaqués par de plus anciens ennemis.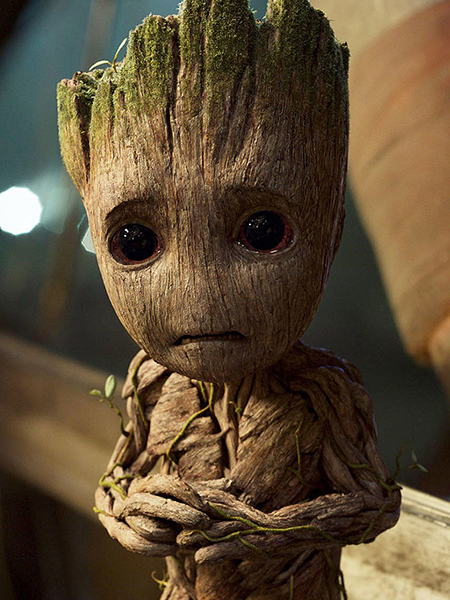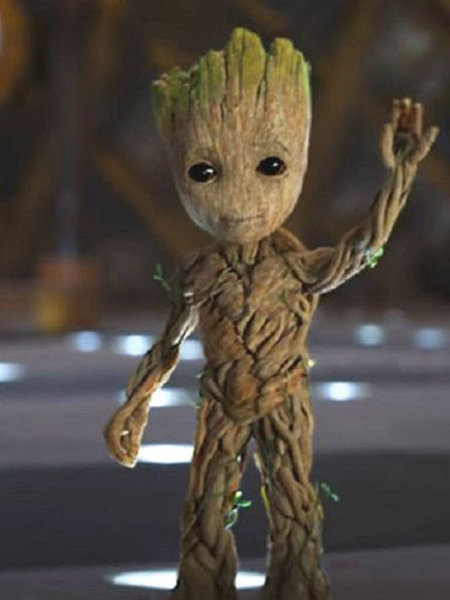 Une grande figurine pour un petit personnage
Cette figurine est une version super sized de 25 cm qui est la réplique de la première figurine sortie pour ce deuxième opus des gardiens de la galaxie. On retrouve bien son corps humanoïde mais tout en bois et en branches avec de nombreuses petites pousses joliment représentées. Au niveau de la tête, on retrouve bien cette forme si spécifique assez allongée avec le haut irrégulier presque comme un tronc d'arbre coupé. Groot a un petit sourire timide et ses mains sont levés pour lui donner une attitude plutôt dynamique.