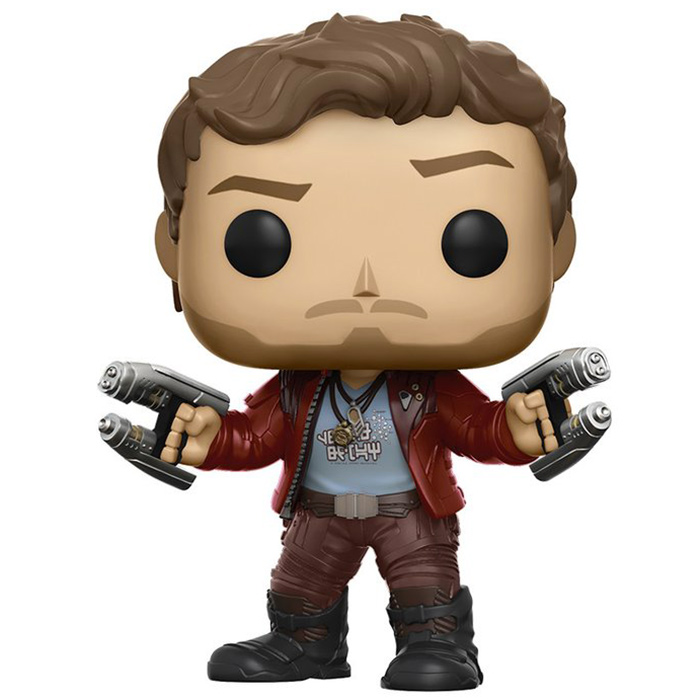 Figurine Star Lord (Guardians Of The Galaxy Vol. 2)
La figurine Funko Pop Star Lord (Guardians Of The Galaxy Vol. 2) vous intéresse ?
Vérifier la disponibilité sur

Peter Quill repart en mission
Star Lord, de son vrai nom Peter Quill, est l'un des personnages principaux du film Les Gardiens de la galaxie vol. 2, faisant suite au premier opus très populaire des studios Marvel. Dans le premier opus, Star Lord était un chasseur de primes humain venant tout juste de réussir à récupérer un précieux artéfact d'une ville en ruines au milieu de la galaxie. Mais quand il tente de le revendre, il se rend compte que non seulement il n'est pas le seul à s'intéresser à ce objet mais qu'en plus il existe aussi un prix sur sa tête. Lui et les trois étranges personnages tentant de le capturer lui ou l'objet se retrouvent finalement tous en prison et quand des hommes bien plus dangereux attaquent cette fameuse prison, ils se retrouvent tous à s'allier pour s'en échapper. Finalement, le groupe composé de Star Lord, la dangereuse Gamorra, Rocket Raccoon, Groot, l'arbre intelligent et un grand costaud du nom de Drax se retrouvent à faire équipe pour sauver l'univers. Dans ce nouveau volume, cette drôle de famille recomposée va entre autre partir à la recherche de réponses sur le mystère de l'origine de Star Lord et rencontrer de nouveaux personnages haut en couleur.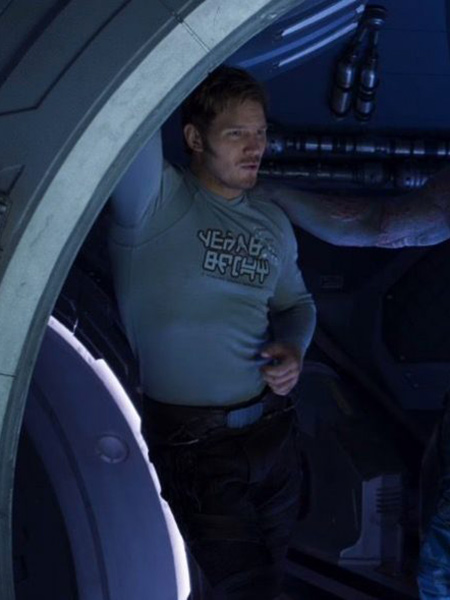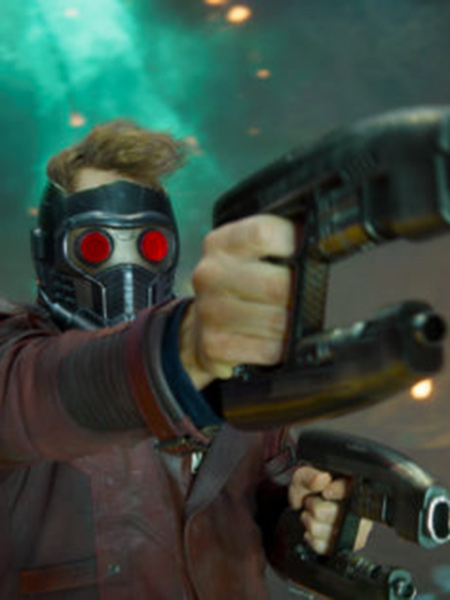 Star Lord et sa tenue emblématique
Comme dans le premier opus, les tenues de Star Lord sont un savant mélange entre vêtements légèrement futuristes et une touche des années 80, période à laquelle il fût capturé sur Terre pendant son enfance. On retrouve donc bien ce pantalon en cuir rouge foncé avec de grosses bottes de combat aux détails très bien reproduits. Avec cela, il porte un blouson assorti ainsi que le t-shirt bleu à motif qu'on le voit porter notamment dans la bande-annonce. Au niveau de la tête, on retrouve bien son léger bouc et son sourcil levé lui donne un air surpris et très expressif. Ses cheveux châtains et un légèrement bouclés sont eux aussi très bien représentés sur cette figurine. Enfin, il tient dans chaque main une arme au design futuriste.