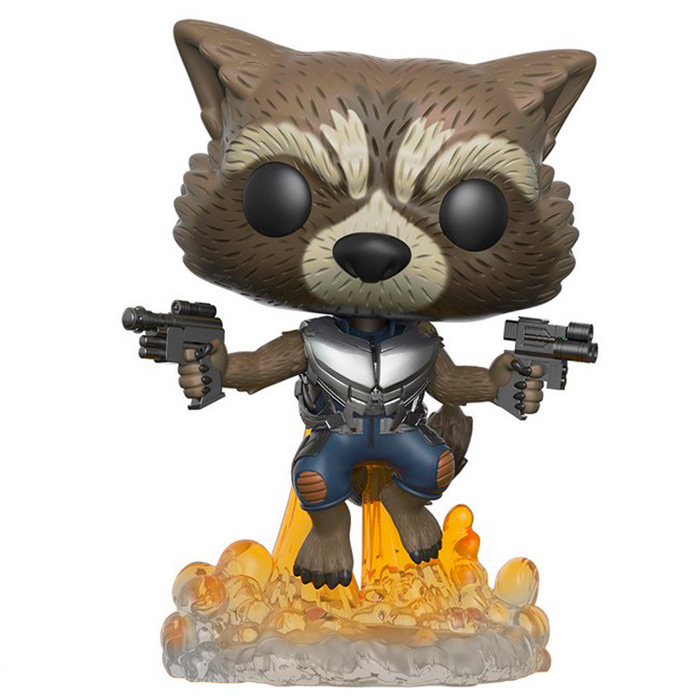 Figurine Rocket (Guardians Of The Galaxy Vol. 2)
La figurine Funko Pop Rocket (Guardians Of The Galaxy Vol. 2) vous intéresse ?

Vérifier la disponibilité sur

Un raton laveur toujours aussi malin
Rocket est l'un des personnages principaux du deuxième opus des films Les Gardiens de la Galaxie. Découvert dans le premier épisode de ce film des studios Marvel, Rocket est un raton laveur génétiquement modifié pour le rendre intelligent et lui donner la faculté de parler. Dans le premier film, il était chasseur de primes avec son ami Groot, l'arbre géant. Mais après avoir tenté de capturer Peter Quill et l'objet dangereux en sa possession, ils se retrouvent associés à lui, Drax et la dangereuse Gamora dans une mission pour sauver la galaxie. Dans le deuxième film, ils forment maintenant une sorte de petite famille, continuant leurs missions à travers la galaxie. Ils vont notamment se retrouver à partir à la recherche de l'identité mystérieuse du père de Peter Quill, qui n'était pas terrien comme celui-ci l'avait toujours cru.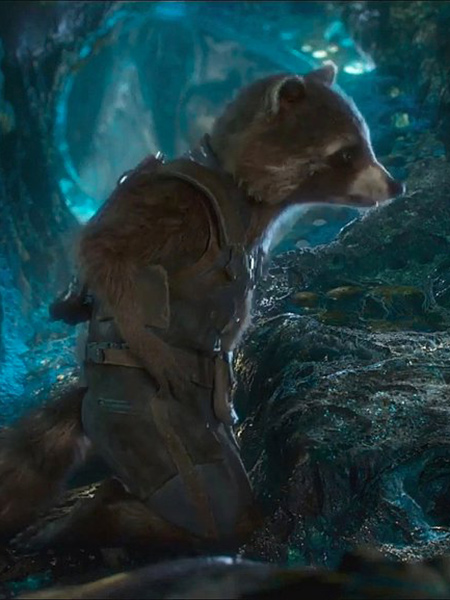 Rocket a de nouveaux gadgets
Comme c'est expliqué dans le premier film, Rocket est un raton laveur particulièrement intelligent notamment capable d'inventer de nombreux gadgets. Comme on peut le voir ici, il porte toujours une combinaison couvrant une partie de son corps ainsi q'une armure métallique au niveau du torse, proche de celle que Gamora porte elle aussi. Il porte aussi dans son dos une sorte de jet pack, ce qui lui permet apparemment de se propulser, laissant derrière lui une trainée d'une étrange matière orange très joliment représentée ici en plastique semi-transparent. Il tient dans ses mains deux pistolets futuristes aux multiples canons. Au niveau de la tête, on retrouve bien son visage de raton laveur avec la texture de sa fourrure très joliment représentée et le motif beige imitant ses sourcils et lui donnant cet air fâché.