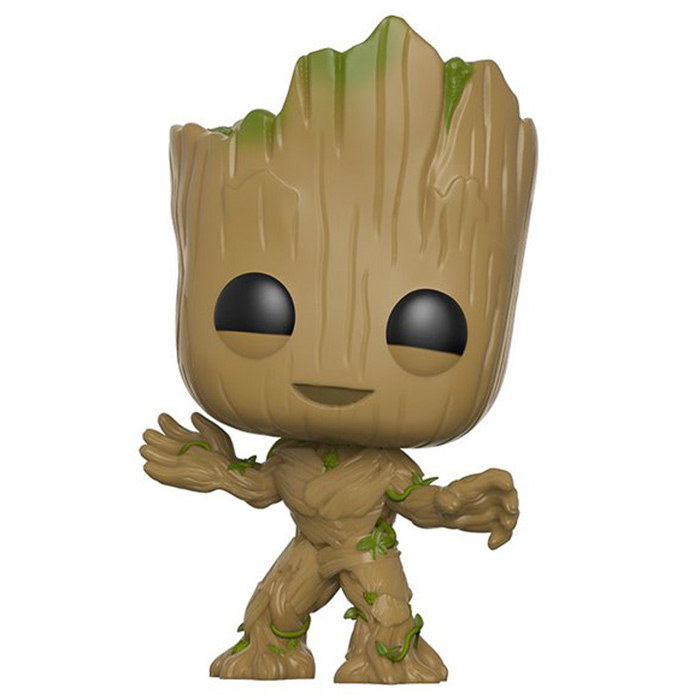 Figurine Groot (Guardians Of The Galaxy Vol. 2)
La figurine Funko Pop Groot (Guardians Of The Galaxy Vol. 2) vous intéresse ?

Vérifier la disponibilité sur

Un nouveau Groot
Groot est l'un des personnages centraux des Gardiens de la galaxie vol. 2, la suite du très populaire film des studios Marvel. Dans le premier film, on découvre Groot, étrange arbre humanoïde intelligent mais ne semblant être capable de ne dire qu'une seule phrase "I am Groot". Il est l'associé de Rocket Raccoon, un raton laveur intelligent et chasseur de primes. Ils sont tous deux à la recherche de Peter Quill, dont la tête est mise à prix. Mais lorsqu'ils lui tombent dessus en même temps que la dangereuse Gamorra, déterminée à récupérer le mystérieux objet que celui-ci porte, ils sèment le chaos dans la ville et se retrouvent tous en prison. Quand ils comprennent que l'objet en question pourrait détruire l'univers entre les mauvaises mains, ce groupe improbable de personnages se retrouve finalement à sauver la galaxie mais c'est malheureusement grâce au sacrifice de Groot. Cependant Rocket Raccoon conserve une petite branche et un tout nouveau Groot peut finalement voir le jour. Dans les nouvelles aventures de cette étrange famille, Groot a déjà un peu grandi et participe comme il le peut à leur mission pour trouver des réponses sur la mystérieuse origine de Star Lord/Peter Quill.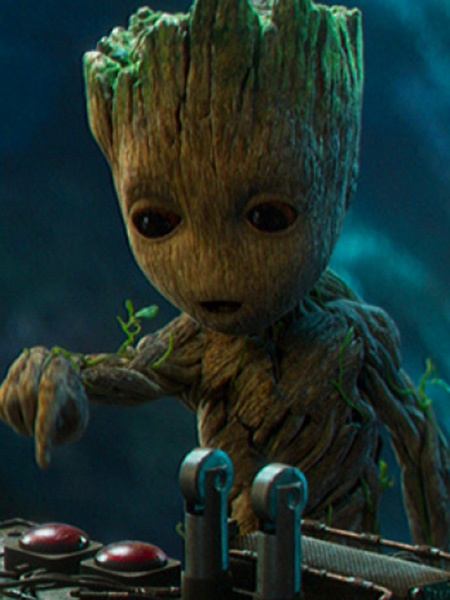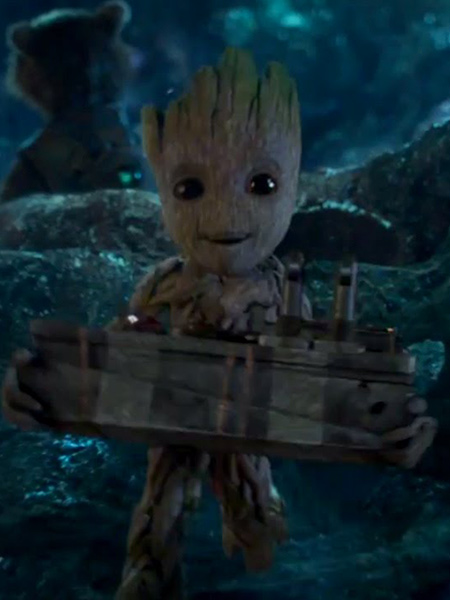 Un tout jeune Groot
Comme on peut le voir à la fin du précédent film, Rocket a bien réussi à faire pousser un nouveau Groot en gardant l'une de ses branches. Mais celui-ci semble bien être un autre nouveau personnage et pas juste une petite version de Groot. On retrouve cependant bien son corps humanoïde composé de d'un enchevêtrement de branches, de racines et de petites pouces vertes. Au niveau de la tête, on reconnait cette forme allongée si particulière se terminant par une sorte de mousse verte. Au niveau du visage, ses yeux sont partiellement fermés et sa petite bouche est souriante, ce qui suffit à lui donner un air jeune et joyeux.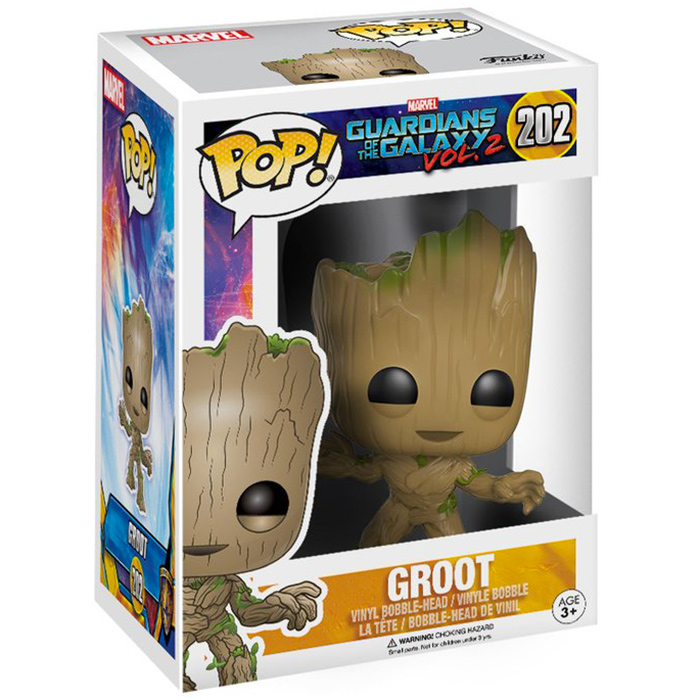 La figurine Funko Pop Groot (Guardians Of The Galaxy Vol. 2) vous intéresse ?

Vérifier la disponibilité sur

Trouvable également ici :

13.90 €
Voir l'offre