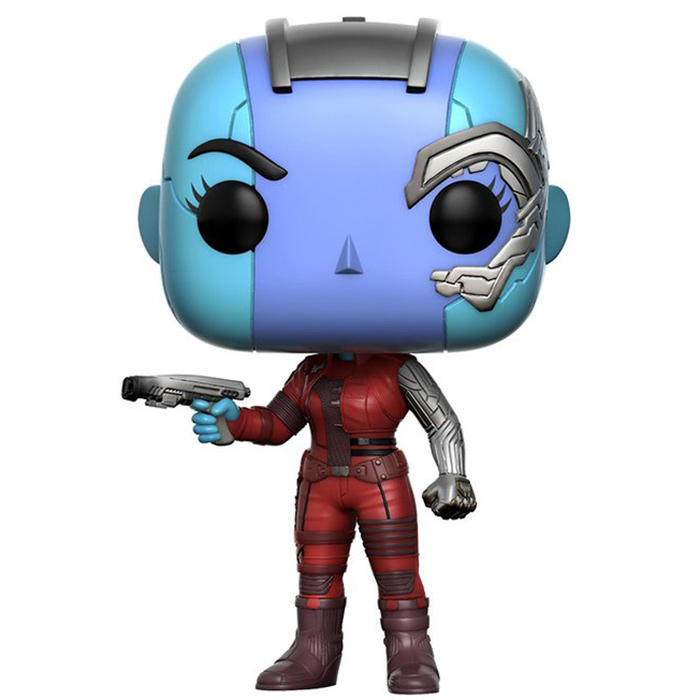 Figurine Nebula (Guardians Of The Galaxy Vol. 2)
La figurine Funko Pop Nebula (Guardians Of The Galaxy Vol. 2) vous intéresse ?

Vérifier la disponibilité sur

Le retour de Nebula
Nebula est un personnage assez important dans le film Les Gardiens de la Galaxie et fait son retour dans le deuxième opus du film des studios Marvel. Dans le premier film, on apprend qu'elle est la fille adoptive de Thanos et donc la demi-soeur de Gamora. Comme elle, celle-ci a été très fortement modifiée génétiquement afin de devenir une vraie machine à tuer. Elle est très forte, très habile et très rapide en plus de posséder de nombreuses armes très efficaces. Lorsque Thanos se rend compte que Gamora les a trahis et a prévu de vendre l'orbe qu'elle avait été envoyée pour récupérer afin de se libérer de son influence, il envoie Nébula pour la tuer et récupérer l'orbe en question. A la fin du film, Gamora combat Nebula et gagne, la laissant pour morte et sauvant finalement la galaxie. Mais Nebula a plus d'un tour dans son sac puisqu'elle est de retour dans ce deuxième film. Si on n'y connait pas son rôle exact, il semble que leurs relations soient en tous cas moins hostiles que dans le premier film.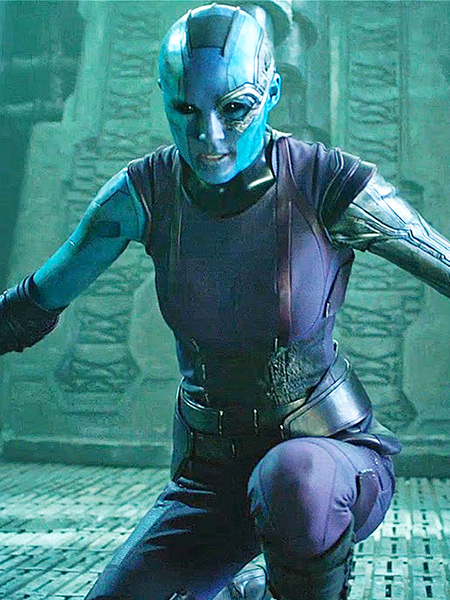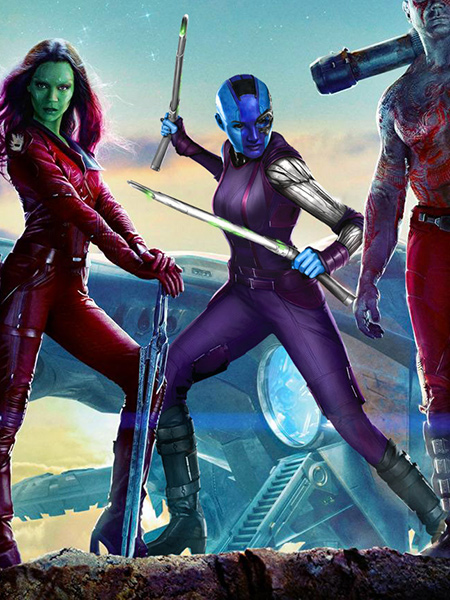 En rouge et bleu
L'aspect de Nebula semble être le même que pour le premier film. Elle porte toujours une combinaison rouge moulante avec des bottes rouge foncé assorties Les détails de harnais et différentes attaches sont très joliment représentés sur cette combinaison, ce qui en fait une fois de plus une figurine très réussie. Dans sa main droite, elle tient une arme métallique futuriste et on peut voir que son autre bras est lui entièrement synthétique en métal gris et à la composition complexe. Au niveau de la tête, on retrouve bien ce visage ne semblant pas vraiment humain avec cette peau violette et turquoise et les nombreux éléments métalliques sur sa joue ainsi que sur le dessus de son crane.