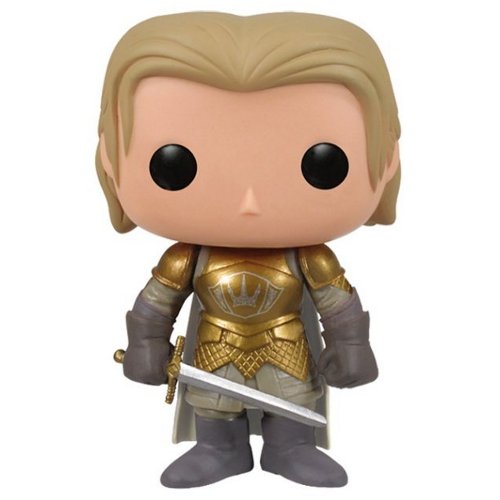 Figurine Jaime Lannister (Game Of Thrones)
La figurine Funko Pop Jaime Lannister (Game Of Thrones) vous intéresse ?

Vérifier la disponibilité sur

Prince Charmant qu'en apparence
Jaime Lannister est l'un des personnages principaux des romans "A song Of Ice And Fire" et de la série "Game Of Thrones". Jaime est le fils aîné du puissant lord Tywin Lannister de Casterly Rock. Il a une sœur jumelle, Cersei, avec qui il entretient une relation incestueuse depuis l'adolescence. Il est même le père des enfants qu'elle est censée avoir eu avec son mari, le roi Baratheon. Jaime a pour surnom "Kingslayer" car il faisait partie de la garde royale du roi Aerys lors de la guerre qui l'opposait à son propre père. C'est lui qui a tué le roi de ses mains mais on apprendra plus tard que ses motifs étaient plus nobles que ce que tout le monde pense. Jaime est finalement assez peu présent en saison 1 et en saison 2 il est prisonnier des Stark. Ce n'est qu'en saison 3 qu'il devient un personnage de premier plan, quand Catelyn Stark le libère et le fait escorter par Brienne jusqu'à King's Landing dans l'espoir qu'il lui renvoie ses filles. Ce périple lui fera perdre un peu de son arrogance et lui redonnera l'envie de se conduire noblement comme le chevalier qu'il est censé être.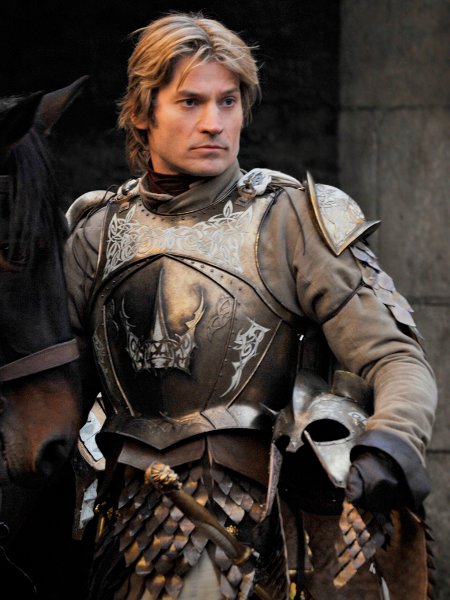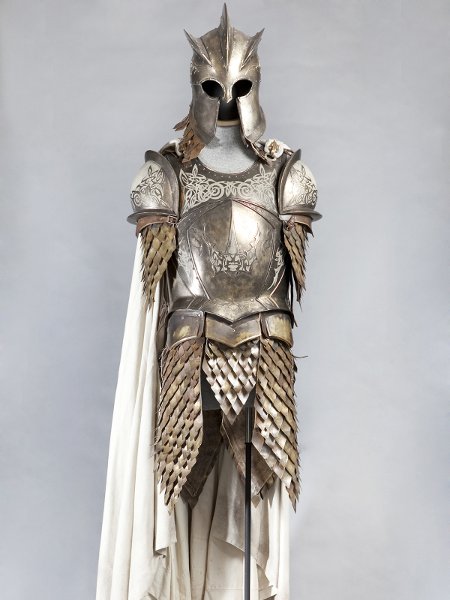 Quand tout allait bien
Jaime est représenté avec l'armure qu'on le voit porter à plusieurs reprises dans la saison 1. C'est une armure dorée particulièrement luxueuse bien représentative de son rang de chevalier et de la richesse de sa famille. Comme dans la série, son appartenance à la garde royale de Robert Baratheon est symbolisée par la couronne dessinée sur son plastron ainsi que son manteau blanc. L'armure est assez bien rendue même si l'on ne retrouve pas toute la finesse des motifs qui y sont dessinés. L'ensemble de sa tenue est dans des tons gris blancs comme il sied à un membre de la garde. Enfin Jaime est représenté avec la fameuse chevelure blonde et parfaitement coiffée des Lannister qu'il partage avec son frère et sa sœur. Cette apparence contraste particulièrement avec celle qu'il aura dans les 2 saisons suivantes et c'est amusant de voir que plus son physique et sa situation se détériorent, plus son honneur et son attitude chevaleresque réapparaissent.