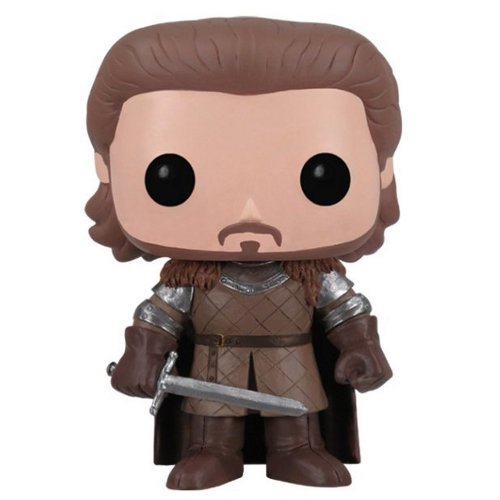 Figurine Robb Stark (Game Of Thrones)
L'héritier d'Eddard Stark
Robb Stark est l'un des personnages principaux des romans "A Song Of Ice And Fire" et de la série télé "Game Of Thrones". Robb est le fils ainé de Catelyn et Ned Stark, seigneurs de Winterfell et du Nord. Si son rôle est plutôt modéré en début de saison 1, il devient beaucoup plus important en fin de saison quand son père est fait prisonnier par les Lannister. Par la suite, après l'exécution imprévue de son père, Robb se déclare roi du Nord et entre en guerre contre l'actuel roi de Westeros, Joffrey Baratheon. Comme son père, Robb, qui n'est encore qu'un adolescent au début de la saga, deviendra un homme profondément honorable et juste, ayant plutôt bon cœur. Il est assez proche de tous ses frères et sœurs, en particulier Jon Snow avec qui il n'a que quelques mois d'écart. En revanche, son immaturité ou sa naïveté l'amèneront à prendre de mauvaises décisions qui auront de lourdes conséquences. Ainsi Theon Greyjoy profitera de sa confiance pour le trahir et son mariage d'amour alors qu'il était engagé envers une autre le mèneront à sa perte.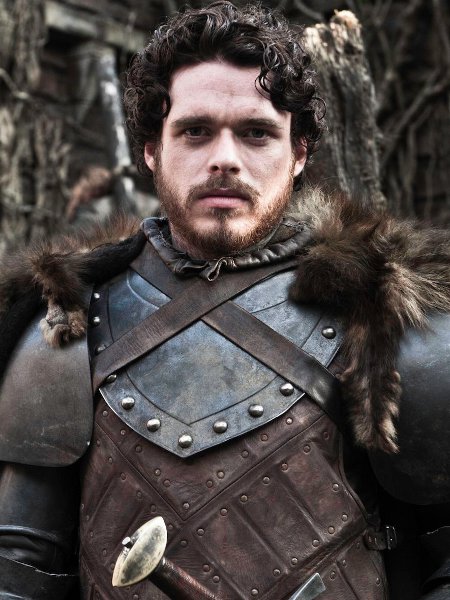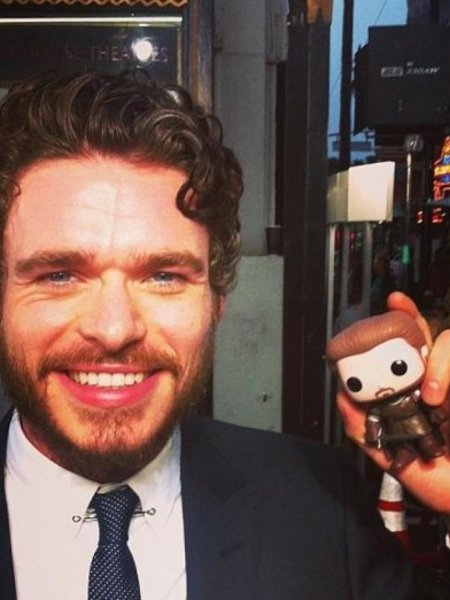 Un vrai guerrier du Nord
De toute la série, Robb ne quittera jamais le nord puisque Ned le nomme seigneur du château quand il part pour King's Landing afin de devenir "main du roi". C'est donc logiquement que Robb est représenté dans sa tenue typiquement nordique et en guerrier puisque c'est ce qu'il devient à la mort de son père. Comme toujours il porte des vêtements à dominante marron, principalement du cuir : une longue tunique, des bottes et des gants. Par-dessus on reconnaît son armure grise reconnaissable en particulier par le pectoral en pointe. Comme tous les hommes du Nord, il porte un épais de laine renforcé de fourrure aux épaules ainsi que l'épée qui sied à un roi. Son visage est bien représenté avec son bouc et la légère barbe qu'il laisse pousser à partir de la saison 2, probablement pour masquer son jeune âge. Ses cheveux auburn et bouclés coiffés en arrière sont plutôt fidèles au physique de l'acteur qui l'incarne, Richard Madden.