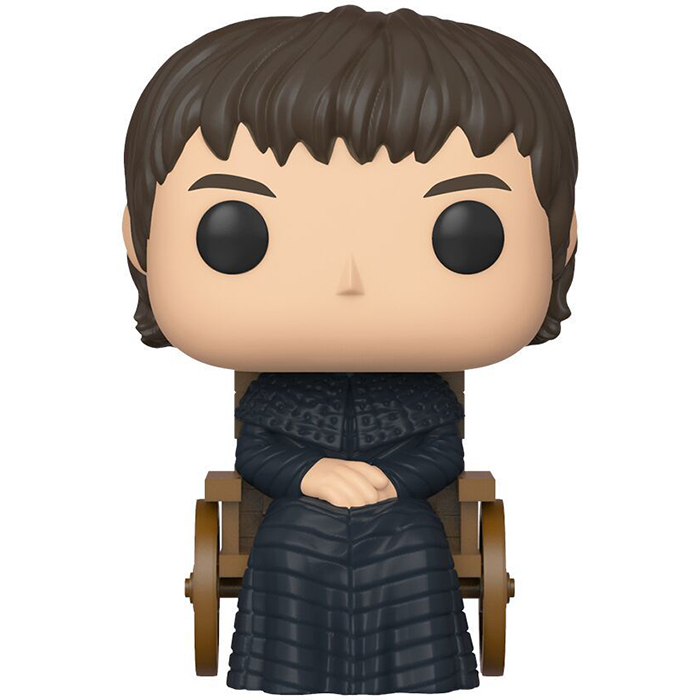 Figurine King Bran the Broken (Game Of Thrones)
La figurine Funko Pop King Bran the Broken (Game Of Thrones) vous intéresse ?

Vérifier la disponibilité sur

Un dénouement inattendu
Bran est l'un des plus jeunes fils de la famille Stark et, comme les autres membres de sa famille, il va avoir une évolution assez surprenante au cours de la série. Dans le premier épisode, il surprend la reine Cersei entrain de coucher avec son frère Jamie et ce dernier le pousse par la fenêtre afin de s'en débarrasser. Mais Bran ne meurt pas et tombe dans le coma. On tente de l'assassiner dans son sommeil mais il est protégé par son loup et finit par se réveiller, vivant mais incapable de marcher. C'est alors qu'il commence à avoir d'étranges visions d'un corbeau à trois yeux et des rêves prémonitoires. Quand Theon prend le château, Bran parvient à s'enfuir sur le dos d'Hodor, avec son frère Rickon et Osha. Ils vont vivre un long périple à travers le Nord et au delà du mur, embarquant Meera et Jojen Reed, ce dernier ayant lui aussi eut des visions de Bran. Finalement, ils rencontrent les enfants de le forêt qui les mènent au corbeau à trois yeux, personnage mythique pouvant voir tous les évènements du passé, du présent et du futur. Bran finit par accepter ce rôle quand les White Walkers attaquent et sont sur le point de tuer le corbeau à trois yeux actuel. A partir de ce moment, il ne sera plus vraiment Bran même s'il a tous ses souvenirs. De retour à Winterfell, il va aider à combattre le Night King et quand la guerre pour le trône reprend et que le royaume se retrouve sans reine après la mort de Cersei et l'assassinat de Daenerys, les nobles se rassemblent pour décider et c'est finalement Tyrion qui propose Bran, un roi parfait puisque sans passion humaine et une connaissance parfaite de tout.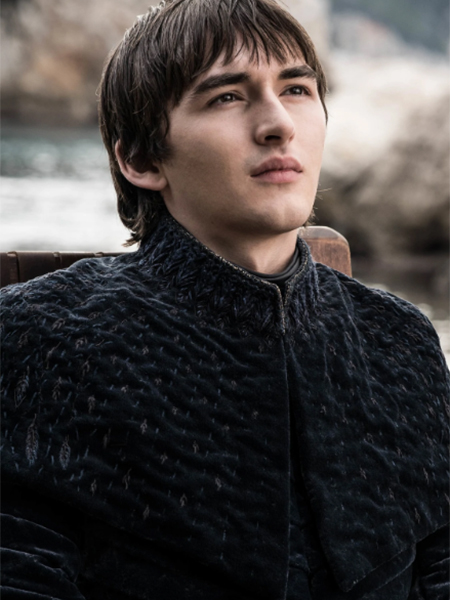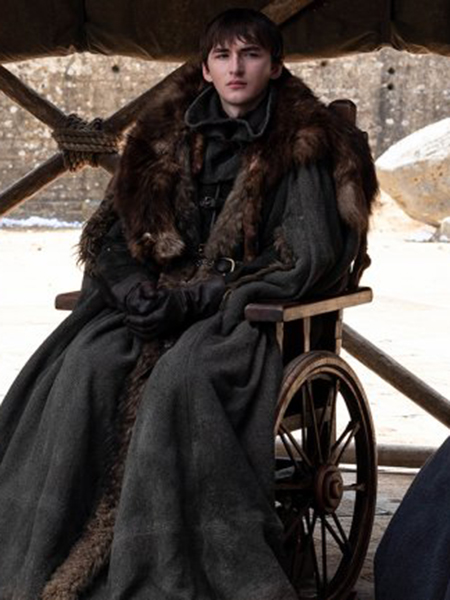 Un enfant changé
Bran est donc ici représenté sur la chaise roulante qui lui sert à se déplacer depuis son retour à Winterfell et qui lui fait aussi office de trône. Il porte une longue robe noire assez sobre et qui le rapproche en ça des maesters, les savants du royaume. Au niveau de la tête, on retrouve son visage impassible ainsi que ses courts cheveux bruns retombant en petites mèches sur les côtés et sur son front.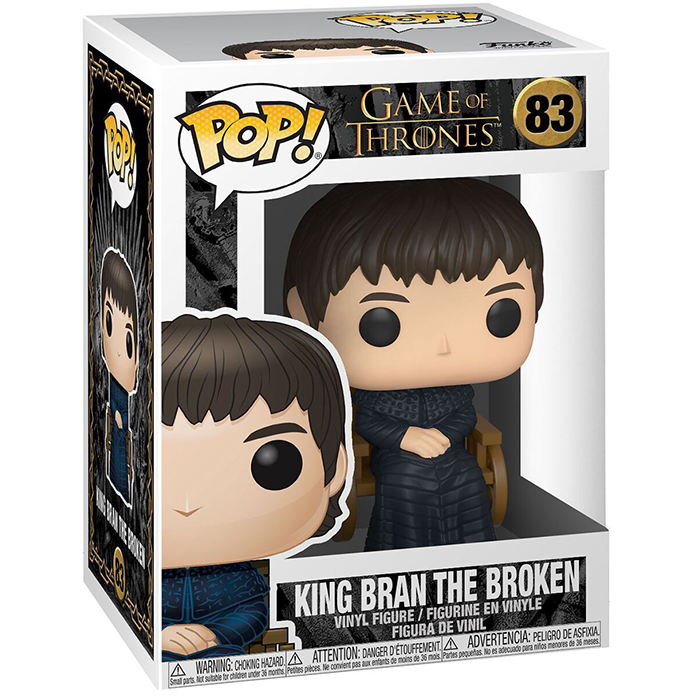 La figurine Funko Pop King Bran the Broken (Game Of Thrones) vous intéresse ?

Vérifier la disponibilité sur

Trouvable également ici :

13.90 €
Voir l'offre