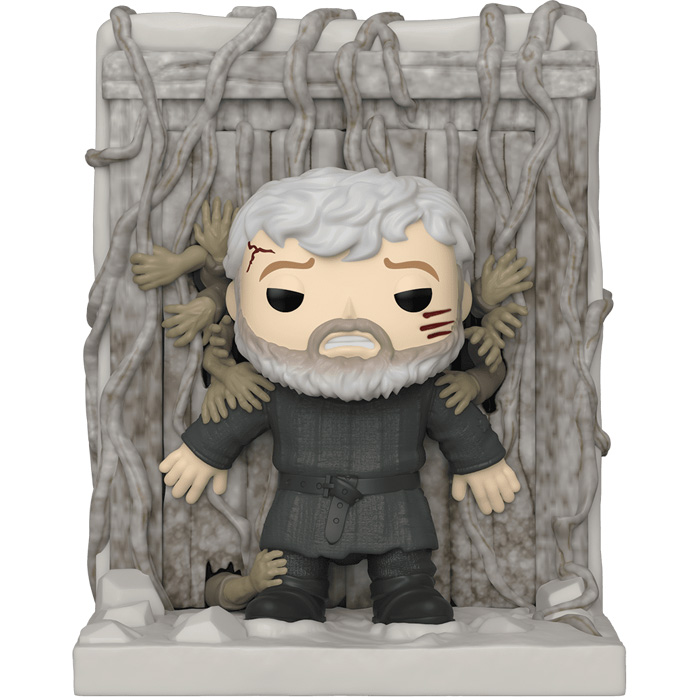 Figurine Hodor Hold the Door (Game Of Thrones)
La figurine Funko Pop Hodor Hold the Door (Game Of Thrones) vous intéresse ?

Vérifier la disponibilité sur

Un personnage tragique
Hodor est un personnage important de la saga Game Of Thrones. On le rencontre au début comme l'un des serviteurs de la famille Stark. Il est le fils de la nourrice des enfants Stark et a la particularité d'être physiquement très impressionnant, très grand et costaud, mais il semble être déficient mental. En effet il ne parle plus que pour dire le mot Hodor. C'est comme cela que tout le monde a pris l'habitude de l'appeler mais ce n'est pas son prénom. Et il n'a pas non plus été tout le temps dans cet état. Il était parfaitement normal quand il était jeune. Quand Theon attaque le chateau, Hodor accompagne Bran pour trouver le corbeau à trois yeux au delà du mur. Ils sont rejoints par Jorjen et Mera Reed. Mais quand ils le trouvent enfin et que Bran apprend qu'il va devoir le remplacer, ils sont attaqués les White Walkers. Ceux-ci doivent s'enfuir alors que Bran est entrain d'apprendre à utiliser son pouvoir de vision dans le passé et futur. Il se rend compte que c'est son voyage dans le passé qui a rendu Hodor fou car celui-ci entendait Mera hurler "Hold the door" à Hodor pour qu'il empêche les wights de passer et donner une chance à Bran de fuir.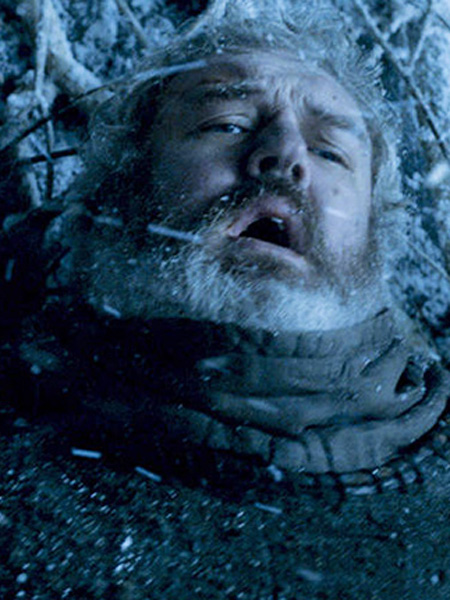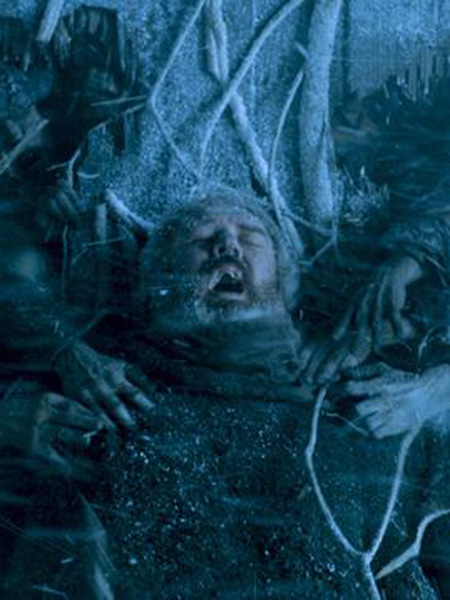 Un moment dramatique
Hodor est ici représenté durant ce fameux moment où il utilise sa carrure impressionnante pour tenir la porte en bois qui retient les wights dans le tunnel et les empêche d'attraper Bran et Mera. Il porte son habituelle tenue grise avec pantalon, tunique et bottes. Son visage est terrifié avec déjà plusieurs égratignures sur le visage et des cheveux et une barbe grises. Il se tient devant une vieille porte en bois tenue par des lianes mais celle-ci est déjà trouée à plusieurs endroits et les bras des wights sont déjà entrain de s'attaquer à Hodor.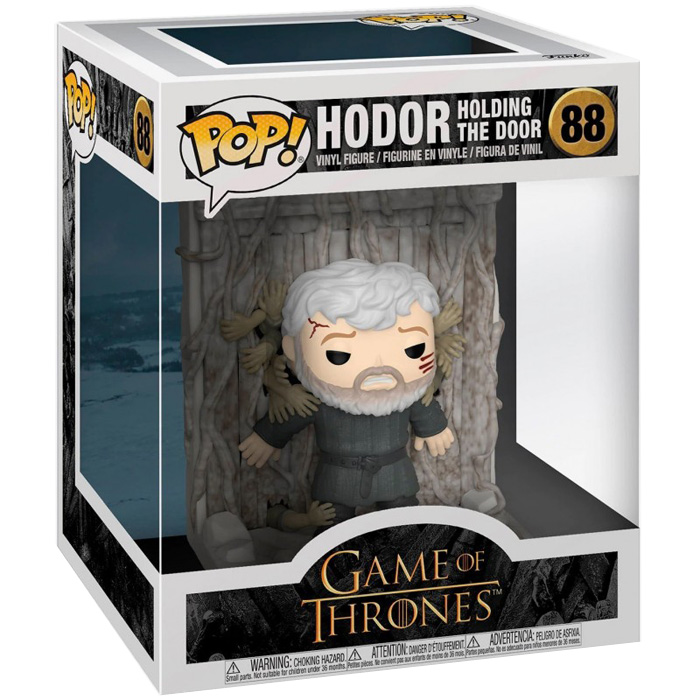 La figurine Funko Pop Hodor Hold the Door (Game Of Thrones) vous intéresse ?

Vérifier la disponibilité sur

Trouvable également ici :

32.90 €
Voir l'offre