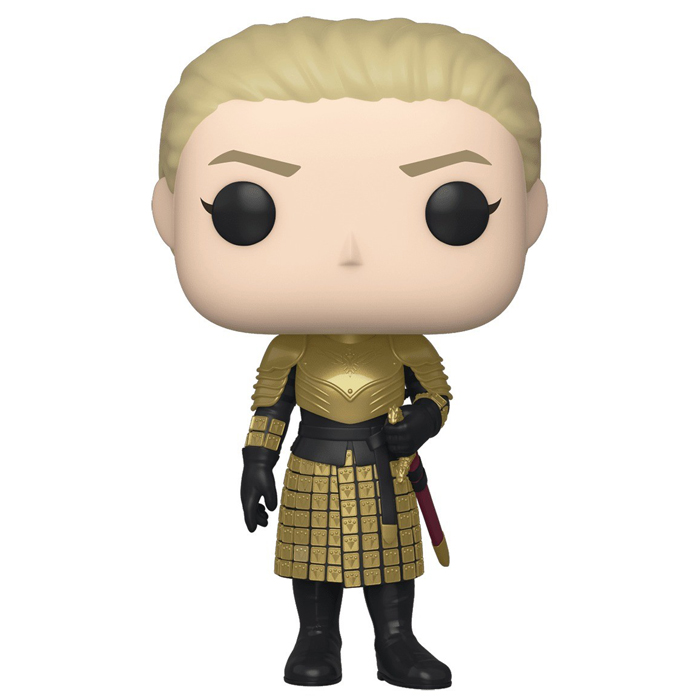 Figurine Ser Brienne Of Tarth (Game Of Thrones)
La figurine Funko Pop Ser Brienne Of Tarth (Game Of Thrones) vous intéresse ?
Vérifier la disponibilité sur

Un véritable chevalier
Brienne Of Tarth est un personnage important de la série Game Of Thrones prenant de l'importance au cours de la série. Elle est au service de Renly Baratheon quand on la rencontre. Quand celui-ci est assassiné par son frère Stannis, elle se met au service de Catelyn Stark tout en jurant de venger la mort de Renly. Plus tard, Catelyn lui confiera la mission de ramener son prisonnier Jamie Lannister chez lui sain et sauf dans l'espoir de l'échanger contre ses filles. Malheureusement, ces dernières ont toutes deux quitté King's Landing quand elle arrive avec Jamie mais elle a tissé une relation d'amitié et de respect avec lui sur le chemin. Par la suite, elle va tout faire pour protéger les filles Stark jusqu'à ce que tout cela les ramène, elle et Jamie, à Winterfell pour combattre le Night King. Finalement, elle sera nommée chez de la King's Guard du roi Bran et obtiendra enfin le respect en tant que chevalier qu'elle a toujours voulu.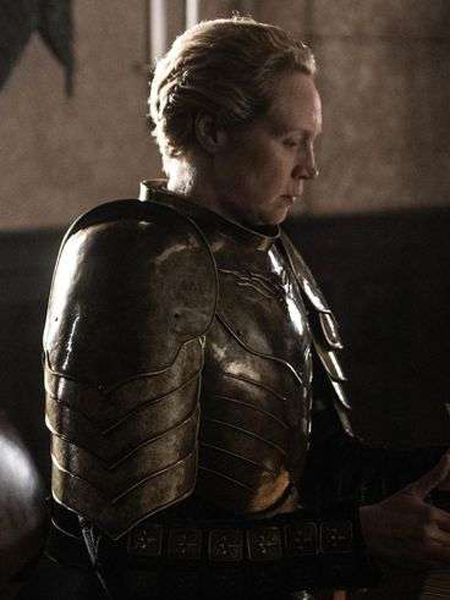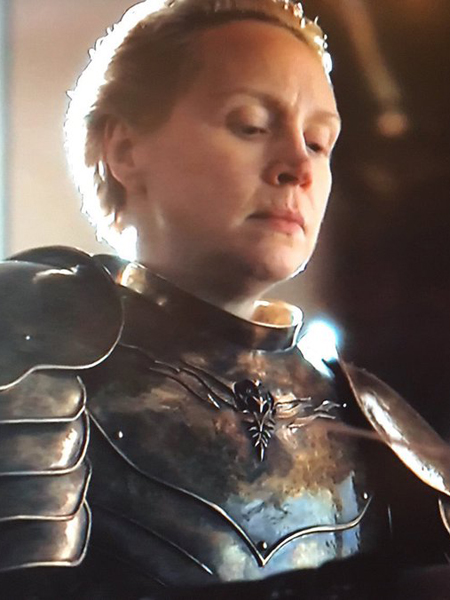 Un statut mérité
Brienne est ici représentée telle qu'on la voit à la fin du dernier épisode de la série quand celle-ci est enfin nommée chez de la garde du roi. Elle porte l'armure dorée caractéristique avec un plastron, des épaulières et une tunique de plaques dorées. Elle porte aussi des bottes noires ainsi que l'épée valyrienne offerte par Jamie. Au niveau de la tête, on retrouve ses courts cheveux blonds plaqués en arrière.