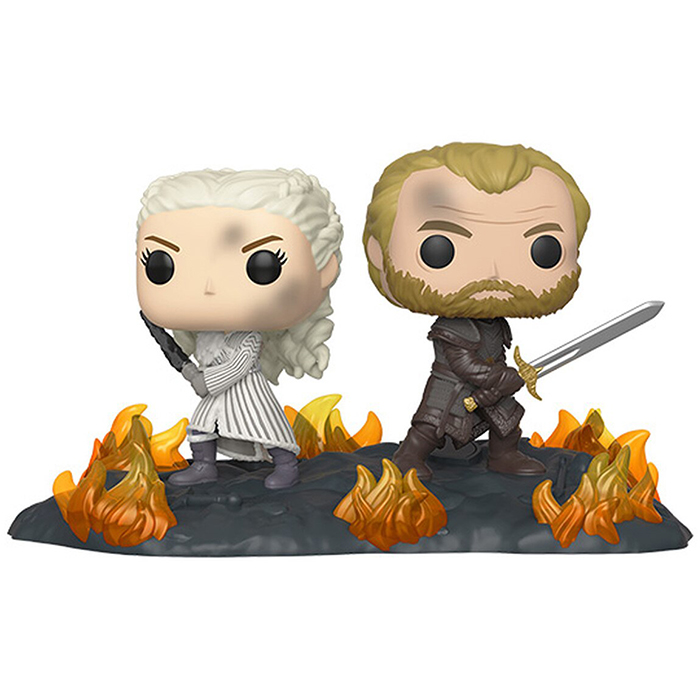 Figurines Movie Moments Daenerys et Jorah (Game Of Thrones)
Les figurines Funko Pop Movie Moments Daenerys et Jorah (Game Of Thrones) vous intéressent ?

Vérifier la disponibilité sur

Une relation complexe
Daenerys et Jorah sont deux des personnages principaux de la série Game Of Thrones. Daenerys est la dernière survivante de la famille Targaryen exilée sur l'autre continent depuis son enfance et bien décidée à reconstituer une armée afin de de retourner en Westeros pour reprendre le pouvoir qui lui est du. Jorah Mormont se met à son service très tôt. Etant au début un espion pour la cour dans l'espoir qu'on annule la sentence qui l'avait exilé et privé de ses terres, il décide finalement de se mettre vraiment à son service, persuadée qu'elle ferait vraiment une bonne reine et étant aussi un peu amoureux d'elle. En sept, Daenerys débarque finalement en Westeros mais Jon Snow va bouleverser ses plans quand il va lui parler des White Walkers qui sont la véritable urgence. Ils font finalement s'allier, et tomber amoureux, et Daenerys va donc mettre de côté sa volonté d'aller prendre le trône à Cersei afin de combattre aux côtés de l'armée du Nord face aux White Walkers, ses dragons étant évidemment des alliés hors du commun contre des zombies que seul le feu où le dragonglass peuvent détruire.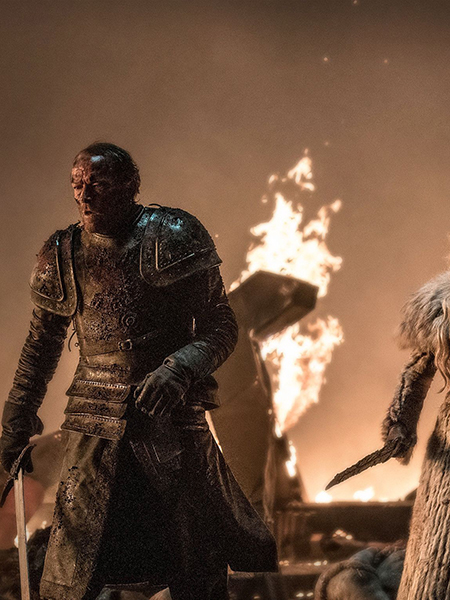 Un moment désespéré
Funko a ici représenté le moment où Daenerys se retrouve isolée parmi les wights sans son dragon et où Jorah vient à son secours, prêt à tout pour protéger sa reine. Ils sont représentés sur un support gris de terre brulée avec quelques flammes autour d'eux comme seules ramparts contre les morts. Daenerys porte son manteau de fourrure blanc avec des bottes elles aussi fourrées pour supporter l'hiver. Elle est en position de combat et tient une épée en dragonglass prête à combattre. Ses cheveux blancs sont comme toujours coiffés en tresses compliquées à l'arrière de la tête et et son visage est tâché de noir. Jorah est lui en armure souple en cuir, son visage lui aussi tâché de noir et sourcils froncés et il tient l'épée valyrienne que Sam lui a donné sachant que lui-même ne saurait pas bien s'en servir.