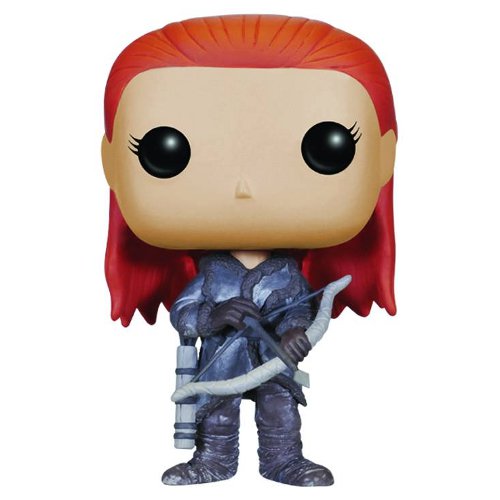 Figurine Ygritte (Game Of Thrones)
Le grand amour de Jon Snow
Ygritte est un personnage des romans "A Song Of Ice And Fire" et de la série "Game Of Thrones". Ygritte apparait en saison 2 et tire sa révérence en fin de saison 4. Bien qu'elle ne soit pas un personnage fondamental dans le déroulement des évènements, elle a forte influence sur l'un des personnages principaux et importants de la série : Jon Snow. Elle sera importante dans la construction de son personnage et de son caractère. Ygritte est une jeune femme du peuple libre vivant au-delà du mur. Elle rencontre Jon Snow lors de sa première mission. On ordonne à Jon de la tuer pour qu'elle ne puisse pas prévenir son peuple de la présence de la garde mais il ne peut s'y résoudre et la laisse s'enfuir. Plus tard, Jon Snow est fait prisonnier par le peuple d'Ygritte et sa mission est de faire semblant de vouloir déserter pour en apprendre le plus possible sur leurs plans. Bien qu'il garde en tête sa mission, Jon ne pourra s'empêcher de tomber sous le charme d'Ygritte et ils vivront une brève histoire d'amour. Pourtant quand Jon en a l'occasion, il est obligé de l'abandonner et retourne à Château Noir pour prévenir de l'arrivée imminente des "Sauvages". Ygritte est une jeune femme libre et farouchement indépendante qui sera partagée entre son amour pour Jon et son désir de vengeance. Ygritte sera finalement tuée lors de l'attaque de Château Noir et mourra dans les bras de Jon.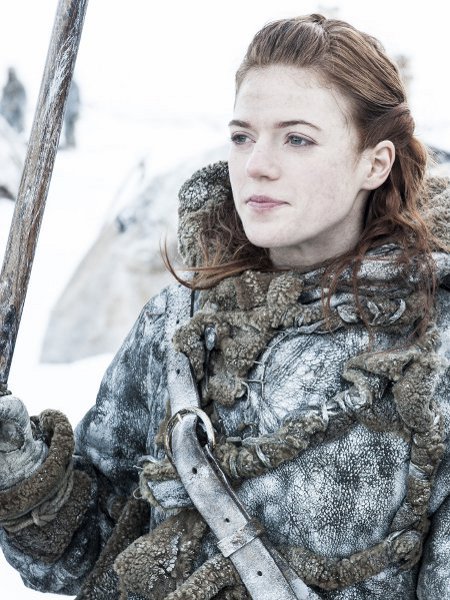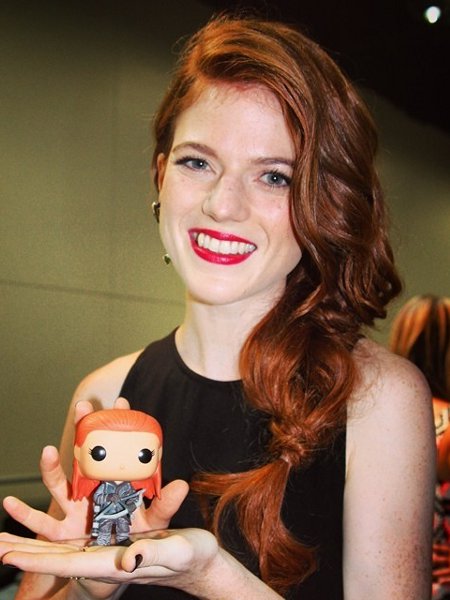 L'esprit de la liberté
Ygritte est une "sauvageonne" vivant au-delà du mur, devant donc supporter un climat très froid et des chutes de neige fréquentes. Dans la série elle porte donc d'épaisses couches de vêtements, de peaux d'animaux et de fourrure. C'est donc ainsi qu'elle est représentée sur cette figurine en respectant les tons de gris et de marron qu'elle arbore le plus souvent. Ygritte excelle au tir à l'arc, c'est avec cette arme qu'elle chasse et combat. Il est donc logique qu'elle soit représentée avec un arc entrain d'y encocher une flèche. C'est une arme qui est surtout pratique, elle est donc très simple et on y retrouve donc pas les gravures ou ornementations que porterait l'arme d'un noble de Westeros. Ce qui caractérise le plus le personnage d'Ygritte, c'est sa fameuse chevelure rousse "kissed by fire". Bien qu'elle soit souvent décrite comme volant librement dans le vent, dans la série elle est souvent partiellement nattée. C'est donc ainsi que les créateurs de la figurine l'ont représentée. Ygritte est décrite comme pas particulièrement belle mais charmante et c'est exactement l'impression que donne cette figurine qui est à mon avis l'une des plus mignonnes de la série.