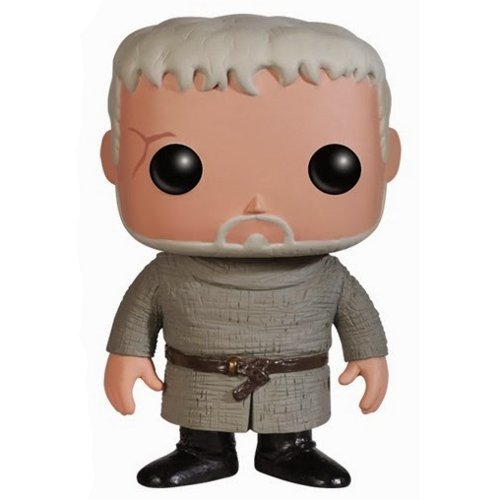 Figurine Hodor (Game Of Thrones)
L'homme le moins bavard de Westeros
Hodor est l'un des personnages récurrents de la série "Game Of Thrones" et des romans "A Song Of Ice And Fire". Bien qu'il soit présent dès la saison 1 et dans quasiment chaque épisode, on ne peut pas considérer Hodor comme un personnage principal puisque ses actes n'ont que très peu d'importance sur le déroulement des principaux évènements de la série. Hodor est le fils de "Old Nan", la nourrice des jeunes enfants Stark. Son vrai nom est en fait Walder mais étant simple d'esprit, il ne parle que pour dire le mot "Hodor" en toutes circonstances et c'est donc ainsi que tout le monde finit par l'appeler. On ne sait pas qui est son père même si l'une des théories des lecteurs est qu'il serait un fils bâtard de Walder Frey (d'où son prénom). Lorsque le jeune Bran Stark tombe du haut d'une tour et se réveille handicapé, Hodor devient ses jambes. Hodor est très grand et costaud, Il n'a donc aucune difficulté à le porter sur son dos ou dans ses bras partout où Bran a besoin d'aller. Après que Theon ait envahi Winterfell, Hodor aidera Bran et son frère à s'échapper et ira avec lui et les Reed au-delà du mur pour trouver le corbeau à trois yeux que Bran voit dans ses rêves. Bran prendra même possession du corps d'Hodor lorsqu'ils seront en danger.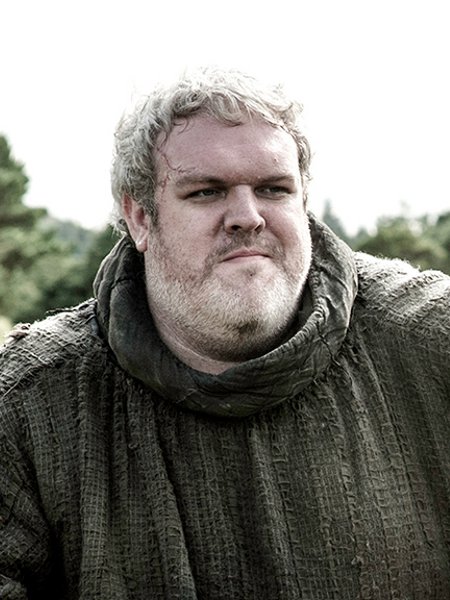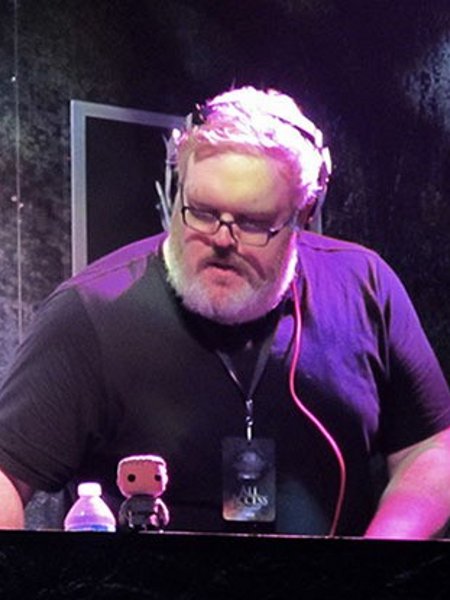 Le grand costaud à la tunique grise
Dans la série, Hodor est un simple serviteur au service des Stark, sa tenue vestimentaire est donc simple et modeste. Il porte toujours la même chose et c'est donc ainsi qu'il est représenté sur cette figurine. Il porte une longue tunique de toile grise (peut-être un peu plus claire que dans la série) resserrée à la taille par une ceinture de cuir marron nouée et des bottes noires. Ses cheveux sont fidèlement reproduits, ils sont gris/blancs, coupés courts mais un peu en bataille. Il porte aussi une légère barbe de trois jours et les créateurs de la figurine n'ont pas oublié le petit détail qui permet de le rendre plus reconnaissable : la cicatrice sur le côté de son visage. La figurine est assez simple mais fidèle au personnage dont le trait le plus reconnaissable est finalement sa stature impressionnante. Il aurait donc été amusant que certains personnages comme lui ou "The Hound" soient significativement plus grands que les autres figurines.