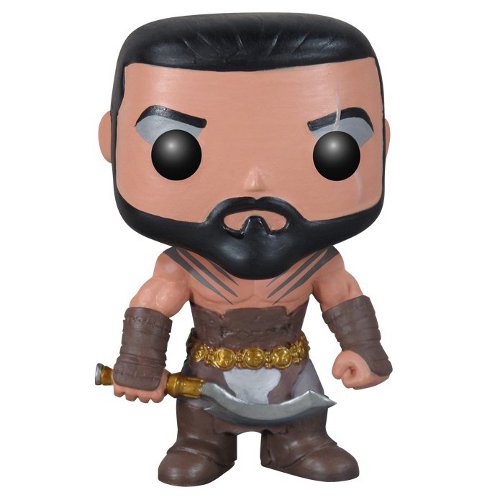 Figurine Khal Drogo (Game Of Thrones)
La première conquête de Daenerys
Khal Drogo est l'un des personnages importants de la saison 1 de la série Game Of Thrones et des romans "A Song Of Ice And Fire". En début de saison 1, Viserys et Daenerys sont en exil après que leur père, le roi fou Aerys, ait perdu la guerre. Viserys, qui veut reconquérir le trône, vend sa soeur en mariage à Khal Drogo, contre l'aide de son armée. Interprété par Khal Drogo est un redoutable chef de guerre du peuple nomade Dothraki. Les Dothrakis sont des barbares qui n'hésitent à piller, tuer et violer hommes, femmes et enfants. Bien qu'il épouse Daenerys contre son gré, il va au fur et à mesure des épisodes se montrer avec elle plus doux qu'il en a l'air et ils finiront même par tomber amoureux l'un de l'autre. Mais leur belle histoire ne durera pas bien longtemps. En effet Drogo mourra en fin de saison 1 d'une simple blessure infectée, laissant Daenerys seule avec quelques guerriers fidèles et tout un peuple à guider.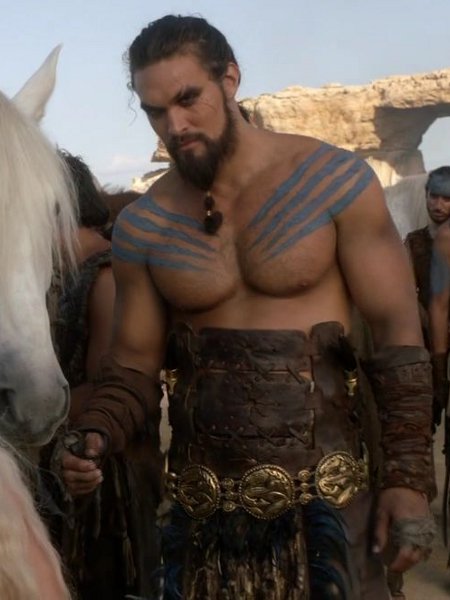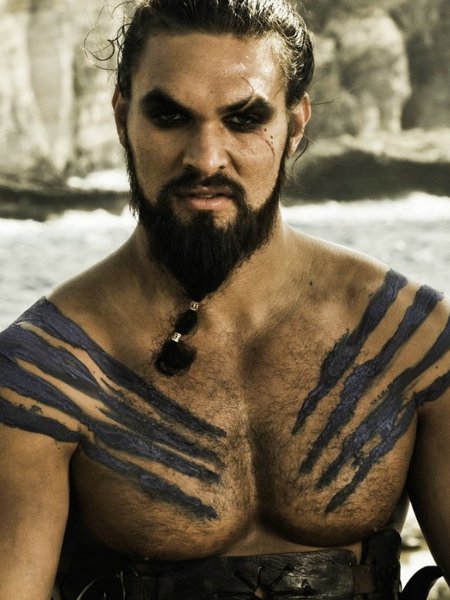 Une profusion de détails
Cette figurine de Khal Drogo est l'un des plus fidèles et détaillées de la série Game Of Thrones. Venant d'un peuple de guerriers nomades de plaines souvent désertiques, il porte des vêtements adaptés à ce mode de vie. On reconnaît donc bien le pantalon et les bottes de cuir marron ainsi que cette sorte de ceinture/armure de cuir décorée d'une ceinture de pièces d'or. Le guerrier étant toujours torse nu, Funko l'a représenté ainsi sans oublier son imposante musculature ainsi que les peintures de guerre bleues qu'il porte tout le temps. Son visage est particulièrement bien rendu avec ce maquillage autour des yeux et la cicatrice au niveau de son sourcil. Ses cheveux dont la longueur est directement proportionnelle à la férocité du guerrier, sont bien représentés avec cette longue queue de cheval qui lui arrive presque aux genoux. Enfin Funko n'a définitivement pas été avare de détails avec cette fameuse épée Dothraki ou ses armures aux poignets.